So I got a box with only ONE item in it, but it's something I never expected to keep and something utterly amazing!








So before the reveal, let me tell you how I got this thing.
Okay, so there was a GA going on, and alot of people were totally into it. However, something happened with one of the GA runners (the person bidding) and there was no way the other host could bid. Additionally, it was taken down from one site and placed on another, meaning that if they did bid, we would incur unexpected fees.
I stepped in and volunteered, but the mods alerted me to an issue, meaning that the GA had to be cancelled entirely.

However, I had already bid on the item.
Feeling concerned, I contacted a mod, who indicated that if I won, I could do as I pleased with the item as it was considered a 'Lost GA'.

So

Here's my unexpected purchase!
Something I only expected to get three badges from!





ALL OF THEM

AAAHHHH




HULLO CRABBIES




YOU TOOO~

I didn't plan on keeping this, but....
I find myself hardpressed to divvy it up ;~;



THE QUESTION: I am heading to Japan in December, and was wondering APART from where to get merch; where are good places to go if you have been! I may be heading to Tokyo, Osaka and Kyoto, but if you know of other places, let me know!



Also auctioning off these Banpresto posters!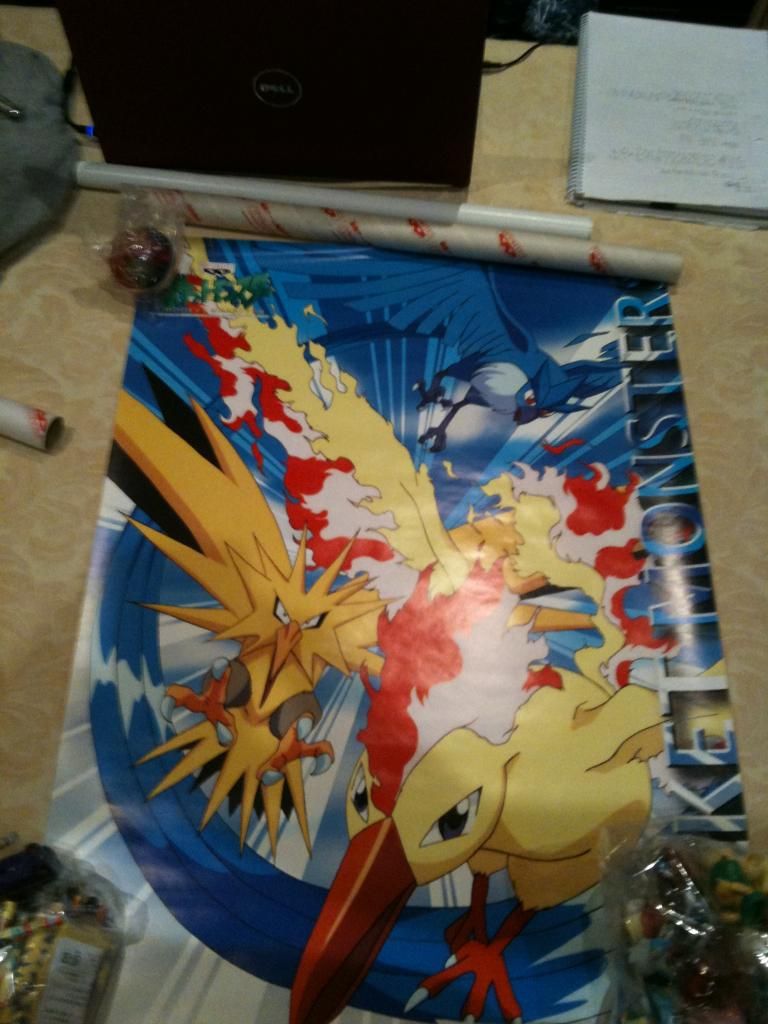 Sales permission granted by entirelycliched on the 2nd of April, 2012
Auctions end on the 15th of November at 9:00PM Perth (Australia) time
Shipping is from Australia and will be $12 internationally no matter how many posters you get.
Bid in increments of $1
NO SNIPING
Community rules apply~

All posters start at $15