I had posted these a few times a couple months ago with no luck, so I thought I'd try again! I only need three more figures to complete this!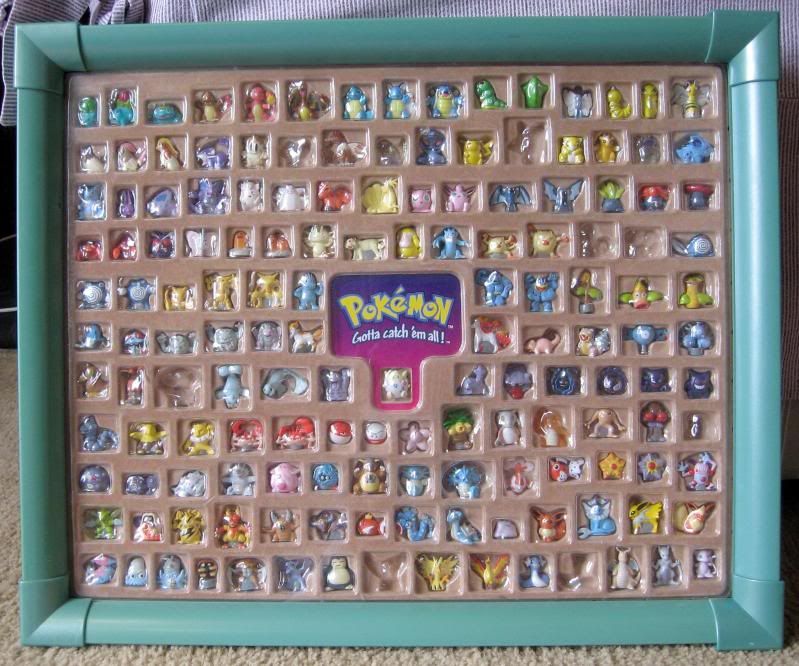 (old picture is old, most of the blanks have been filled in. Also Charizard is a bootie space holder, and Ekans is clear, so they need replaced!)

I need:
Charizard
Ekans
Lickitung

These are NOT tomy figures! They're about an inch tall, and the backs have the Pokemon's number, and then a BP stamp. Like this: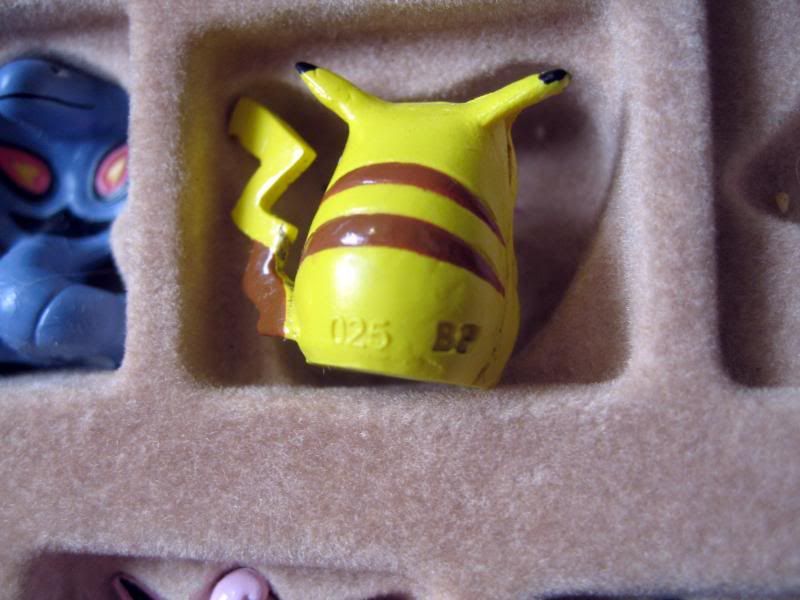 I'm hoping to get them for about $2+shipping each, and they don't have to be mint. If you don't want to let it go for that price, throw me an offer!

I'm desperate for this set of Pikachu figures:



No idea what to offer, but I do want the complete set. Desperately. I need these Chu's in my life!
edit: Found a full set on eBay! Much squealing, screaming and bouncing later, it has been bought and hopefully will be on the way soon!

Also, my husbands favorite Pokemon is Corphish, so I'd like to get him a couple things for Christmas. The only things I know of are the kid and dex figure, and a plush. I don't want to spend a lot of money on these and they don't need to be mint, since he isn't a collector and they'll be little stocking stuffers. Not really looking for flats.