So... as my title says... Pokemonstory officially selling lisenced pokemon goods striaght from japan which is the only place the sells pokedolls and canvases in Korea is now
going out of business in 11/27
which isnt that far... This is very surprising since this was annouce in 11/12 ! ;_;
http://pokemonkorea.co.kr/html/news/news_view.asp
Gosh.. Shouldnt they annouce these at least month before?... Well So I called the manager and it is true and they will get rid of all the plushies and such ;_; Everybody is hoping for an upgrade to pokemon center but they are no info on that :(
This is now my LAST pick ups post for pokemonstory... :( So
setting my price for 25$ for all canvas plushies except vulpix which only reminding 10 amount for $36 shipped growlithe $33 shipped
So grab them to home before they get rid of these cuties growlithe dragonite drifloon and much more canvas ;_; Im setting the price low for everyone to have a chance to get them and not go to waste AND you can get extras for either to sell them in the futher when their price go up or just to have some nice extras as I do ;;;
Pokedolls are now all $28Shipped
I want them all to go to a better place then storage.. :( and
I will take payment plans too. And I will keep taking orders till they close.
Yes it is this small about a size of a small bedroom ... the one in the left is the store I do pick ups one located in Busan
and the one on the right is in seoul but normally I dont go there;;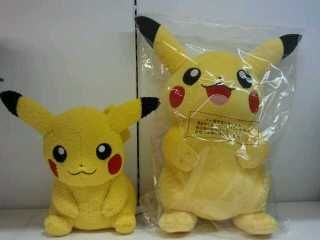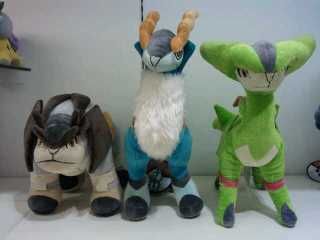 *Canvas plush in stock
:
Vulpix $36 SHIPPED
Growlithe $33 shippedDrifloon
,
Dragonite
.
Lapras, Riolu, Jirachi, Ampharos,
Starly
Victini Purrlion Gothorita
canvas plush
All $25 SHIPPED
*Japanese re-release Pokedoll :
Lapras, snorlax, Tokegkiss,Togepi,Cresselia,Delibird, Pichu norched ear
Raikou, Entei, Celibe pokedoll
$28 SHIPPED
*Japanese release pokedoll BW
: muna axew pokedoll 3 monkey - $28 SHIPPED
*Pokemon center plush
Big-size Pokemon Center Muskedeers Plush - $65 Before shipping
Life size pikachu plush - $90 Before shipping
Fuzzy sitting pikachu plush- $35 Before shipping
Type focuse plush Pikachu sinvy oshwaott teipig -$17 before shipping
POLICY ~~
-Sales permission granted on 07/20/11 by dakajojo
-Ship from Korea to Worldwide
-I will not sell to who are banned or do not trust me or I don't trust them ( I HATE conflicts period)
-
I'm not responsible for lost or damaged items if you want insurance or tracking let me know :D
Registered mail would add starting from $4
Shipping inside a box would add starting from $3
For registerd mail and a box would add starting from $6
-Feedbacks :
http://feedback.pkmncollectors.net/feedback/view/cyritic/
It was great to serve the comm and would not forget this great expreince thank you everybody !