Hello pkmncollectors! Today I am taking offers on some sought-after plush! At least, I think one of them is...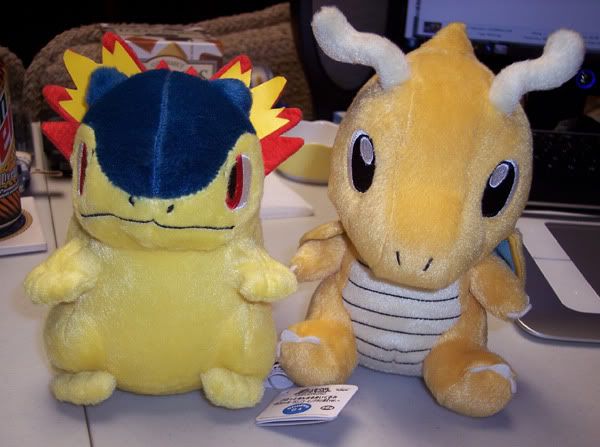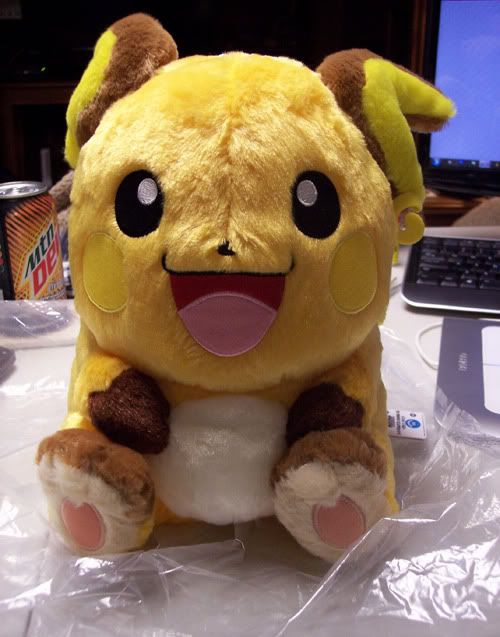 DX Fuzzy Raichu
One of the most amazing plush ever! Not joking, you'd be amazed at the softness and cuddliness of this plush!! I have one of my own and know this to be true! But this Raichu up for offers has been in his protective plastic wrapping since the day I bought him!! He has only ever been removed from the bag for this photo!! It's as minty fresh as you can get!

Please make your offers for Fuzzy Raichu below! I will not accept any offers below $75 for this guy. :)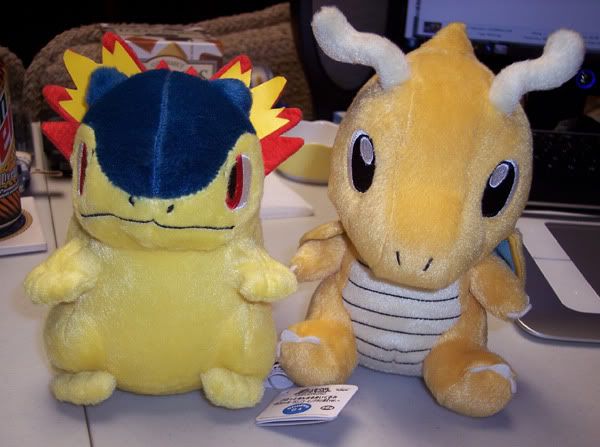 UFO plush: Typhlosion and Dragonite!
Typhlosion has had a peaceful shelf life but is now ready to move on to another home! He still has his hang tag, but is missing the string from the top of his head. Please make offers below! Lowest I will accept is $30.

Dragonite has also been living contently on my bookcase, but he's ready for someone new to give him more attention!! He does not have his hangtag anymore, though. Make offers below! Lowest I'll accept for Dragonite is $15.

I will end offers in a couple days! Be on the look out for a final reminders post at least 12 hours before I will close offers!

You may also wish to check out my sales post!



click the banner to go! :)

Thanks for checking my stuff out everyone!!