In other words; I want to buy the Deep Space Nine boxset! Gimme yizzer monies!
I've reduced the prices of the items in my shop. All prices now include standard postage WORLDWIDE!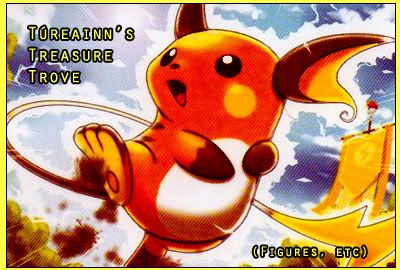 Policies:
- I ship from Saitama, Japan to anywhere in the world.
- Prices include standard P&P, if you want EMS, it'll cost $10more.
- PAYPAL ONLY PLEASE
- I will consider trades for raichu/manectric items
- If you enquire about an item and do not respond to my reply within 2-3days, I will assume you're not interested and move on to the next person.
- I AM A SLOW SHIPPER! Sorry, but I work full time, so it's difficult for me to get shipments organised and out quickl
- Sales permission obtained from Denkimouse in August 2011.
(
Read more...
Collapse
)