Just trying one last attempt at making more room - all items have gotten reduced in price. There is also a custom slot for a Poke-Blankie open under the cut. Thank you!
TERMS OF SERVICE/RULES FOR SALES:
+ I got sales permission from Lineaabla April 2010!
+ I have a smoke-free home and own 3 cats! I keep them at bay from my collection and lint roll items but beware in case of allergies!
+ Holds do not exceed 24 hours and will only be held if buyer is committed.
+ MY ONLY SHIPPING DAY IS SATURDAY. I work full time, with hours identical to the post office. I can't ship sooner and if you're not alright with this then please do not purchase from me. I don't want to disappoint you and I don't want you stressing me out because you want your item sooner.
+ I am open to reasonable haggling but please don't be offended if I turn your offer down.
+ No, I am not interested in trades at the moment. <3
+ I ship from the USA, and prices do no include shipping.
+ Payment is due within 24 hours - failure to do so will result in your item being offered to the next person in line.
+ I have the right to refuse service to anyone, especially if they have poor feedback.
+ Once a package leaves it is out of my hands so I will not take responsibility for something I have no control over.
+ Backing out of a sale can and WILL get you negative feedback.
+ I ship in bubble mailers however if you want insurance or prefer stronger packaging please ask for it.
+ My feedback can be found here: http://feedback.pkmncollectors.net/feedback/view/nightmare_chan2/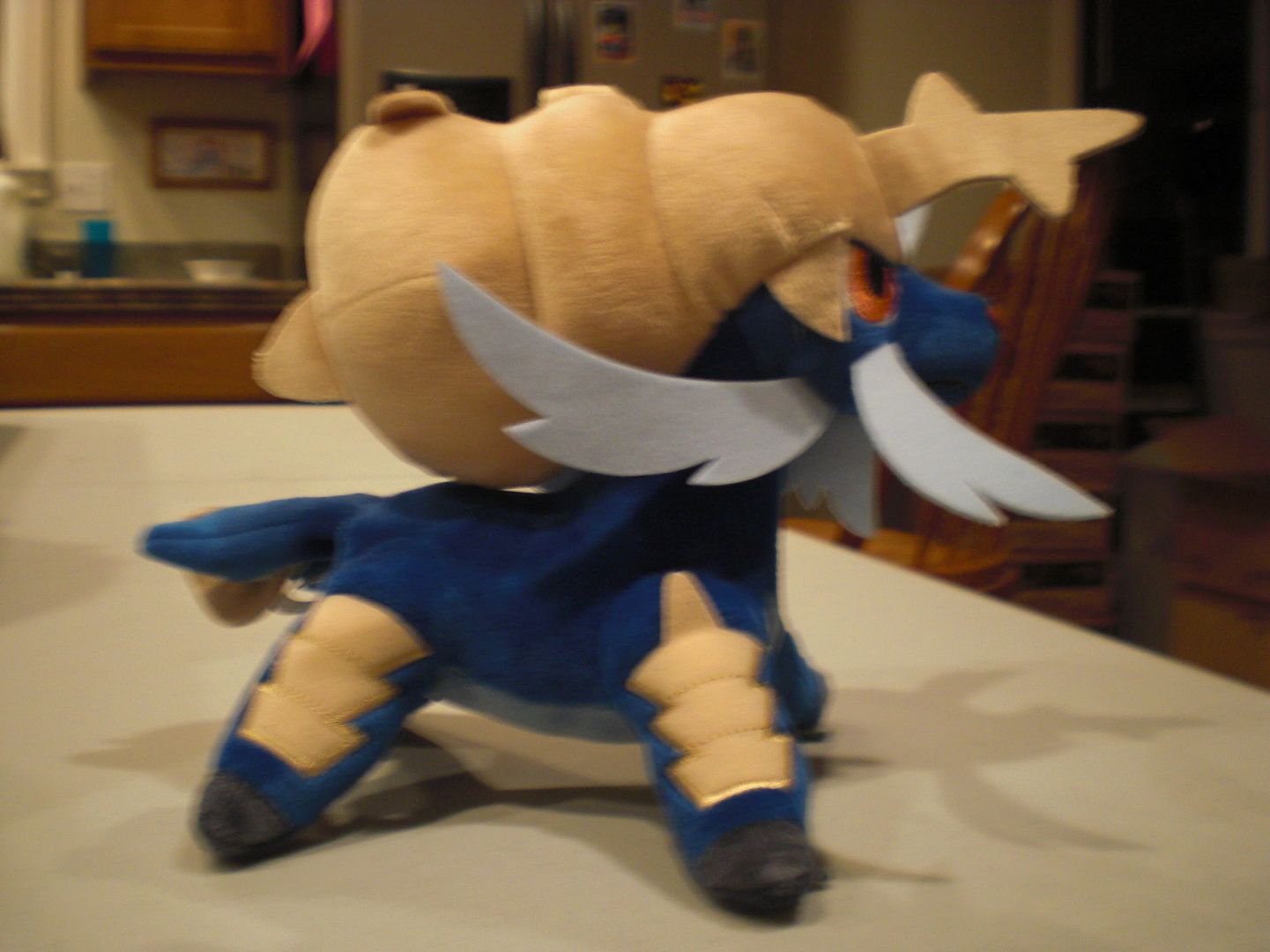 Near mint Japanese Samurott Pokedoll w/tush tag only: $22
Near mint Japanese Bliztle Pokedoll w/tush tag only: $10
Ho-Oh has been sold.
Deino Amigurumi: Just pay the shipping and he is yours~
Mint with tags Oshawott Pokecen plush: $10
*** POKE BLANKIES ***
Each blanket is made from cozy glitter flannel, with threads from coats and clark as well as sulky! They generally measure 7.5"x6.5". Each were designed by my best friend, Winterjellybean, and while I colored, digitized, embroidered, and sewed them up! They are perfect for hand towels, burp rags, but more importantly they are lightweight and easy to display in any collection. Below you can see a close up on the pokemon for each blanket, then the front and back to get a better look.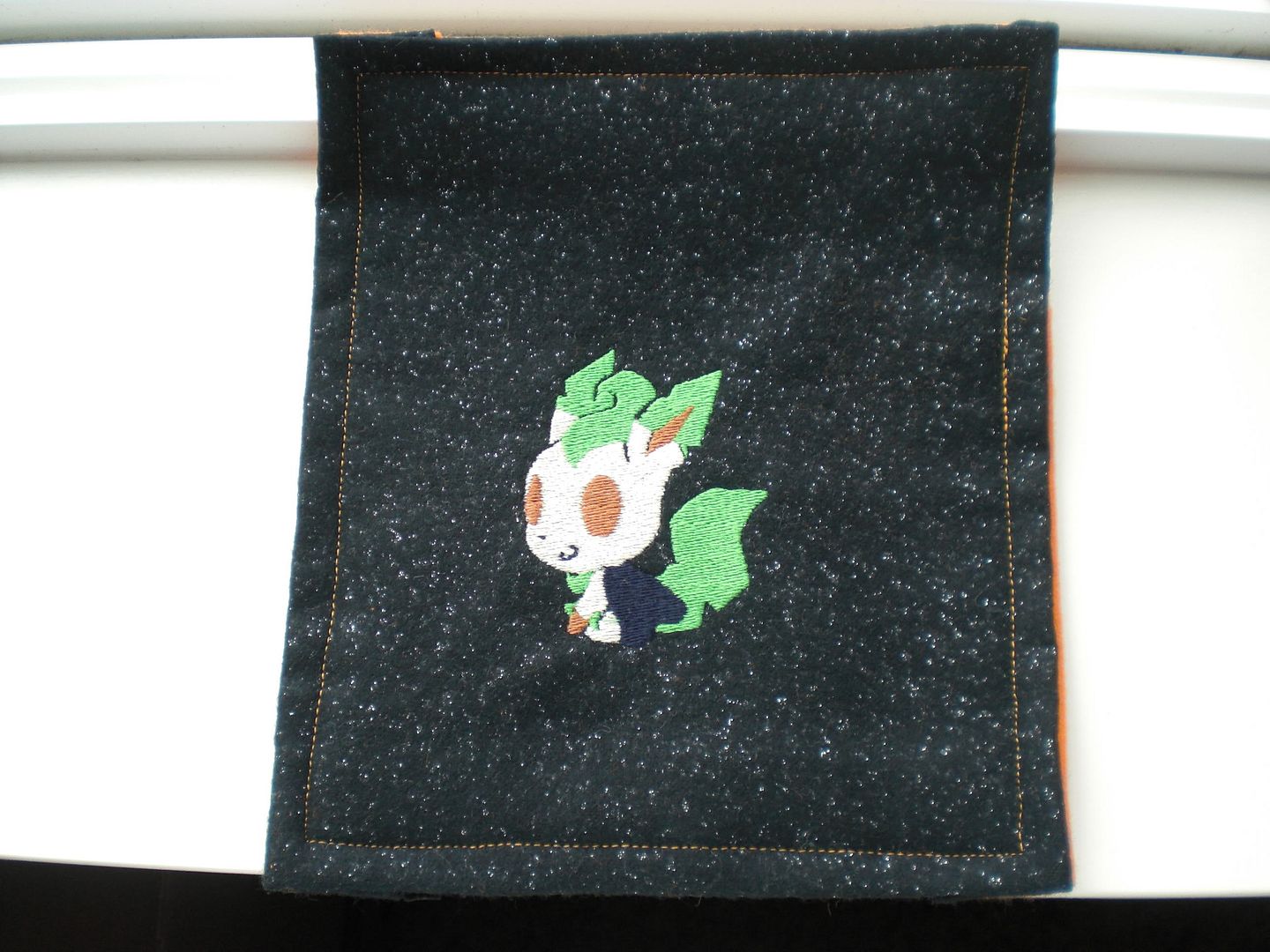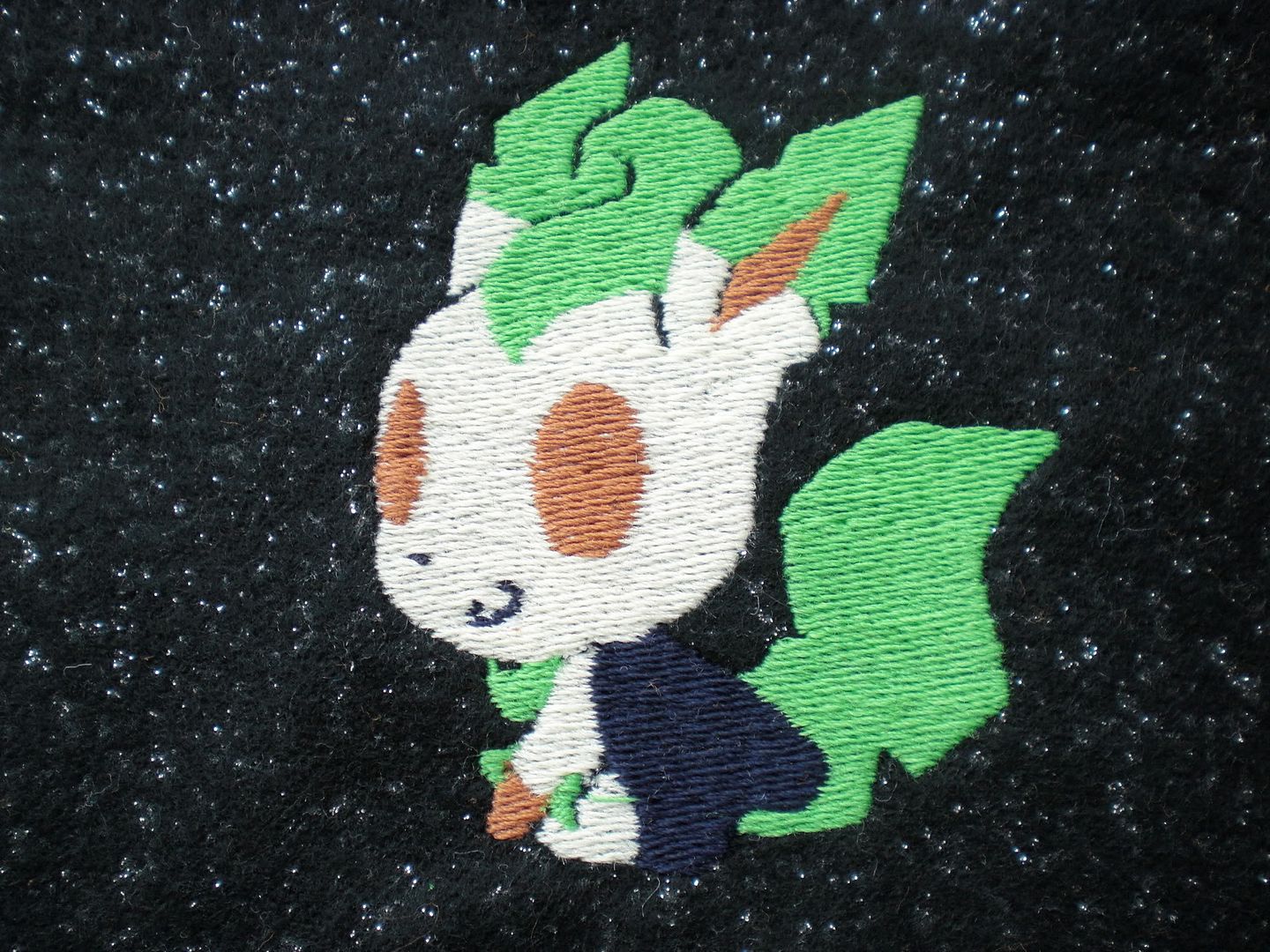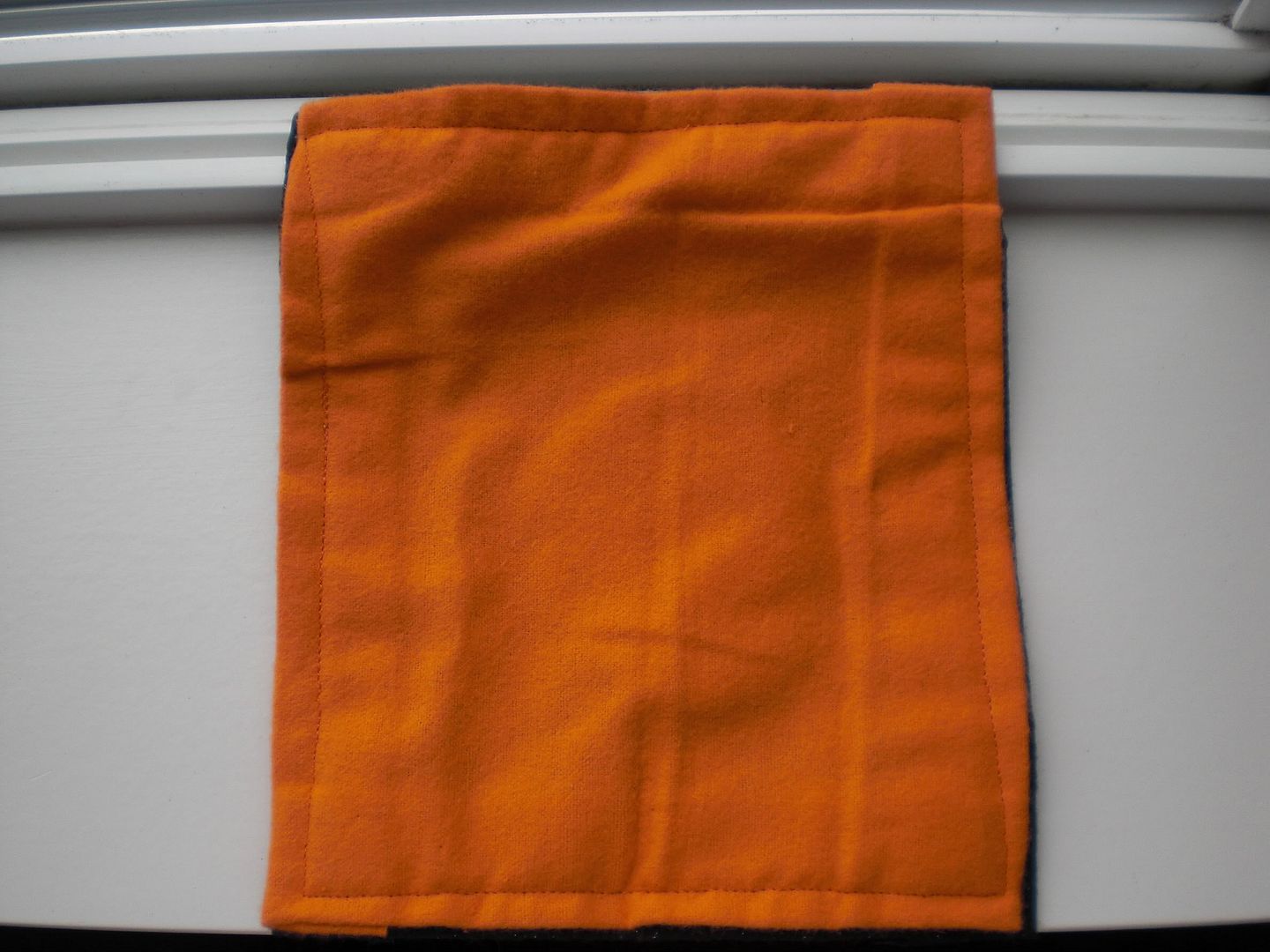 Hallo-Leafon: $3
*** Umbreon Apron***
Made of high quality quilter's cotton, it is perfect for remaining durable whether you want to wear it while baking/cooking or just hanging it in your collection! It's a one size fits all, and the ties are double seamed for extra protection. The back is lined with the same print. The pockets have a depth of 5.5" and are not lined. It is hard to tell in the pictures but the shiny Umbreon pocket has silver twinkle stars made of embroidered tinsel for extra shiny appearnace. :)
Apron is for straight sale at $30.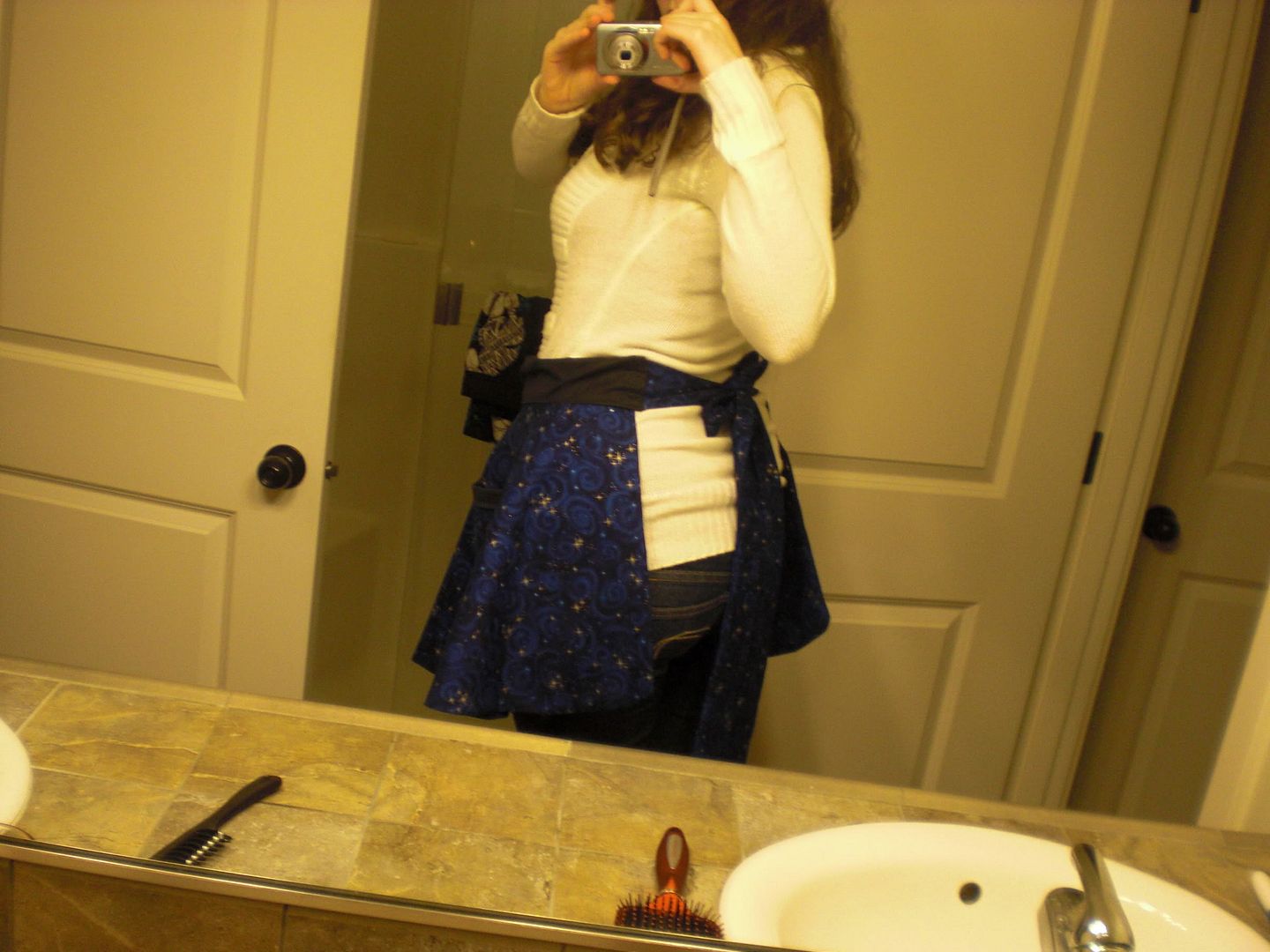 Rules and Information for the Custom Slot Offer:
Here's a glance at some previous winners' custom orders:
The rules above apply for shipping and the general things about working with me~
I am open to Pokemon, OCs, whatever! <3
The artwork for the blanket will be the same featured with the above Pokemon- solid color large round eyes are all I am offering. Detailed Pokemon can and probably will be simplified because the designs are chibified and small for my machine to work with.
I am not perfect. I am still new to this, so please have patience and understanding when working with me. Sometimes there can be gaps between the embroidery sections which can look intentional or part of the style. It's not in my control, so when it comes out like this I won't give it another run through. A few cenimeters isn't worth another $10 in supplies and another 3 hours of work for me:

http://i577.photobucket.com/albums/ss220/GottaDressemAllAS/010-2.jpg

http://i577.photobucket.com/albums/ss220/GottaDressemAllAS/013-4.jpg
HOWEVER if the gaps are really that drastic and concerning for me, I will go ahead and do another run through so it doesn't end up like this - that way your Oshawott doesn't have an arm sprouting through his chest!

http://i577.photobucket.com/albums/ss220/GottaDressemAllAS/003-3.jpg
I have a wide variety of fabrics already at hand, from prints to solids and I will load them up for you to pick! Glitter flannel currently unavailable, but shiny tinsel is ready to be used for shiny sparkles for shiny Pokemon.
Your order will be completed by February 28th, and at latest will be shipped March 2nd - that's the latest they will be done and while I intend to finish sooner is something comes up something comes up.
By winning I will be assuming you have read through all this, understand, and agree to my terms. This particular custom is exciting for me to take a commission for, but as it's my second time I need to be thorough that I'm dealing with someone who understands my rules. I will expect you to tell me your favorite Disney villain when I give you your total so that I know you're ready to let me work with you. ;)
Auction starts at $25 and ends Sunday at 6:00 PM PST!
OR YOU CAN CHOOSE TO BIN.
The BIN price is $50, however once someone applies a BIN that slot is immediately filled and the auction for that slot is over.
To apply a BIN simply comment in the auction slot with "BIN!" and I will cease the auction for that slot, regardless if someone has started it or not. :)
If a BIN is applied your order will be completed in one week from when you pay. Paying the BIN price makes your project my top priority.
Thank you for checking out my auction and sales! <333