Hello :) These guys are finally here!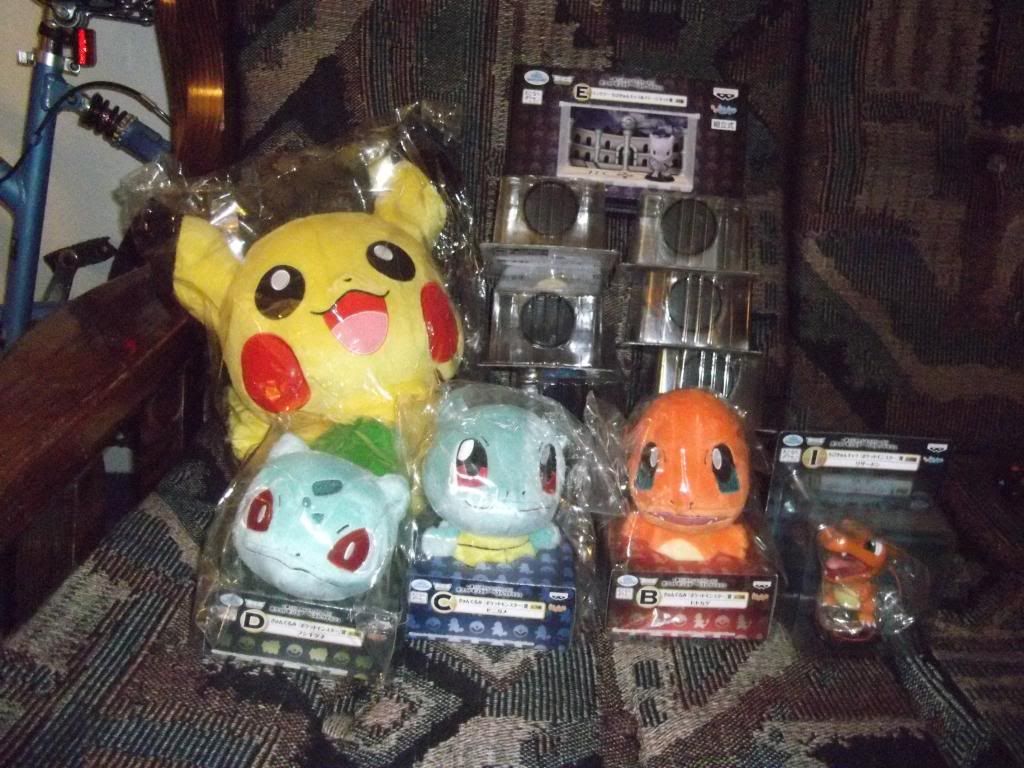 If you participated in my Ichiban Kuji GB (
chaos_21
,
chu_knuckle
,
jadekitty777
,
lady_avii
,
littlezorua
,
lyndsaygorawr
,
neeko48
,
schenzi
,
trynyti
), I have a couple of questions for you!
Q1. Do you want the container your plush/figure is packed in?
For the plush, I can flatten the box if you still want it. For the figures, I can wrap them in a ton of bubble wrap to make sure they don't get scratched. It is cheaper to ship them without their packages, but the choice is definitely up to you!
Q2. Do you want your plush/figure shipped in a box OR a bubble mailer/envelope with bubble wrap?
Boxes will add more weight to the package, but will offer the best protection. However, the plastic isn't all that fragile, so I think a bubble mailer will probably be enough. For those of you with 3 items or more, you will probably have to get a box if you want your plastic containers, as I don't think I can find envelopes big enough.
Please answer these questions so that I can get you your quotes! If you aren't sure whether you want a box or a mailer, I can also get both shipping quotes to you. I just wanted to avoid having 4 separate quotes for each person.
Also, a small collection update for everyone else! (My first one in over half a year)
When I first started collecting, I told myself that I wasn't going to collect figures. While my collection is still mostly plush, I have a few figures that were just too amazing to resist!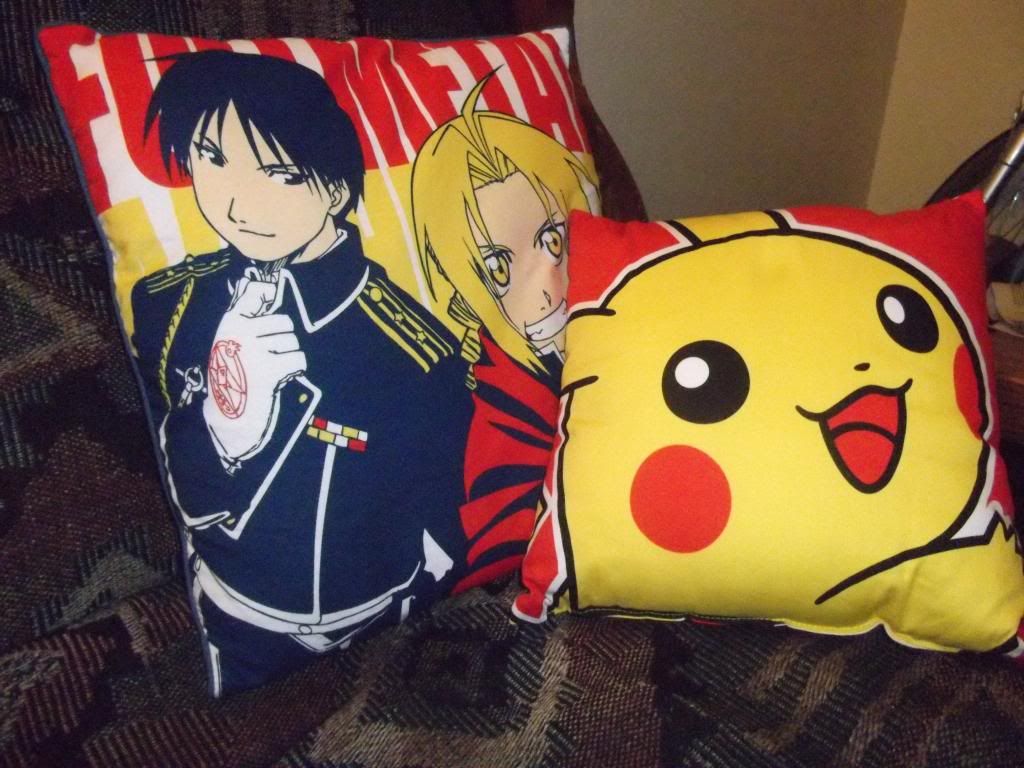 My apartment has old ugly furniture, but it sure is spruced up by these fantastic pillows!
My first zukan! And Eevee and Vaporeon say hi! (All of the Ippai figures are gorgeous; I really recommend them!)
Almost empty house from the New Years Mini Pokedoll promotion. (Thank you
denkimouse
!) Hopefully they will be getting some new housemates soon!
Bundles of plush from the Pokemon Center! (Special thanks to
killmeneko
!)
Finally, Milk and cookies! I love the container and the shape of the cookies! The cookies themselves taste kinda plain.
Thank you for looking! It's late at night where I'm at, so I'm off to bed! Have a wonderful night/day :)