Hey, guys! So, I've been a part of this community for.. 3 years, or so? I don't think I've ever posted my small collection.. I think it may be time to remedy that!

So, if you couldn't tell by my username, my favorite Pokemon.. is Piplup!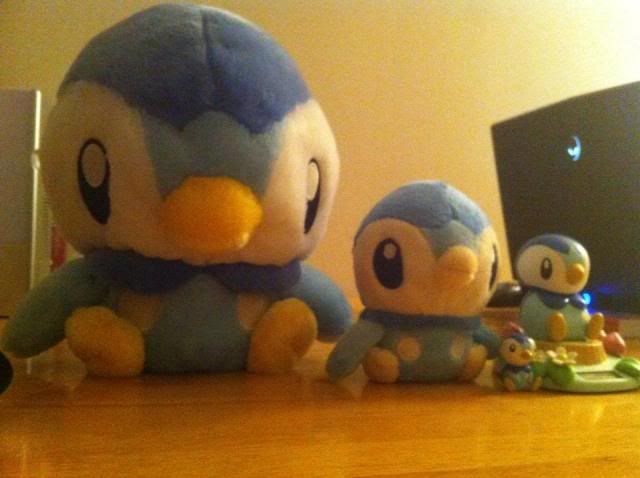 The large Banpresto plush is SO SOFT! He was a Christmas gift from my ex-boyfriend.


And here's a closer look at my favorite Piplup item - my Piplup Sunshine Buddy! It's one of those solar-powered bobbleheads.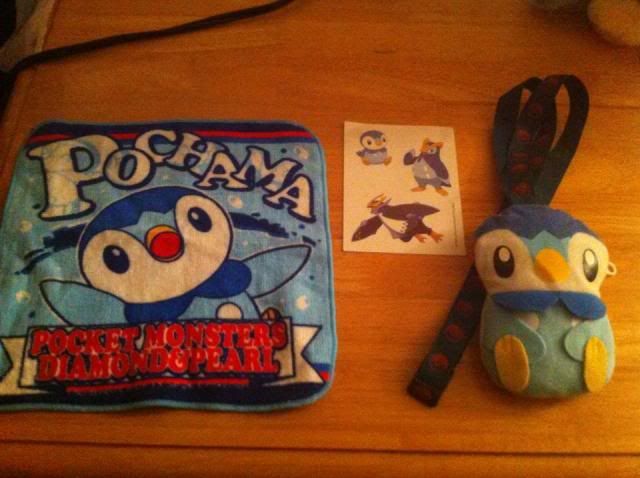 Facecloth, temporary tattoos, and coin purse.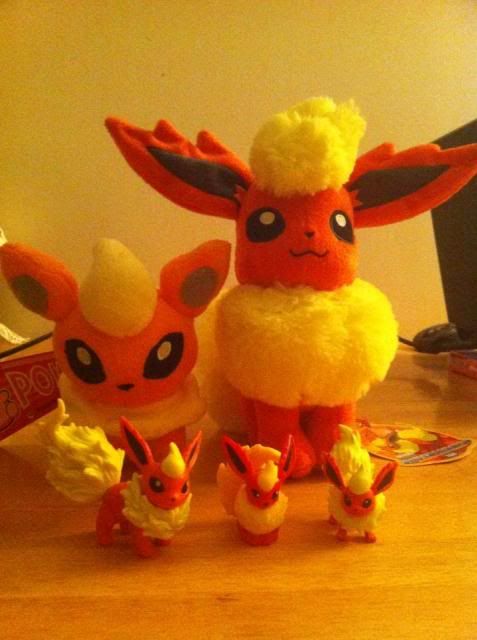 The second biggest part of my little collection is my second favorite Pokemon, Flareon!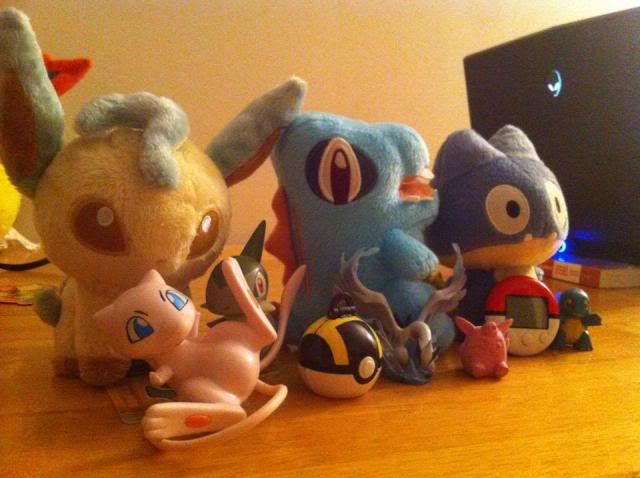 And here's the assorted Pokedolls I picked up during my recent trip to Seattle! Totodile is definitely my favorite Pokedoll, I was so excited when I saw him at the kiosk! The little Ultra Ball is something I got from a machine while I was in Japan in 2005. I'm very interested to find some other Pokemon from the set! Here's a couple more photos:


The Ultra Ball opens up..


..and a Blaziken falls out!


And last, but not least, my tiny collection of Pikas! I love my big Pikaplush to bits! ;u;
So, that's all I have for now! Hope you guys enjoyed! c: And again, if anyone has more information about that little Ultra Ball keychain, it would be appreciated!