WARNING! PRETTY IMAGE HEAVY!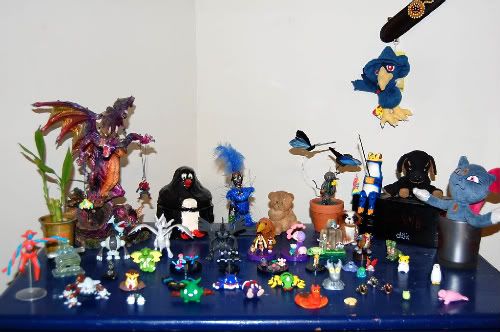 This is my cluttered collection area for now. More pics under the cut! Skarmory is pretty brave hanging out underneath that bamf of a dragon. Registeel is here too. The dragon holds up my zoroark cell phone charm, but oh wait, I don't have a cell phone -_- and my custom jirachi cell phone charm.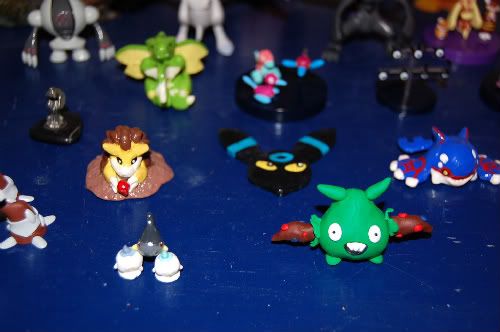 Those are some customs I've made for myself.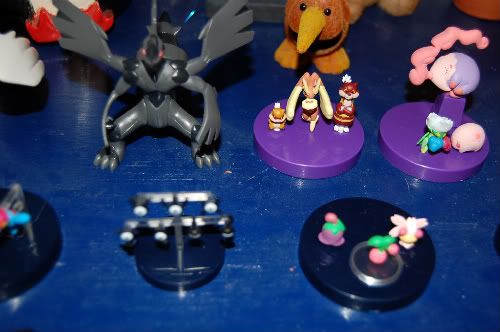 Zuuuuuukan >:D I love these things <3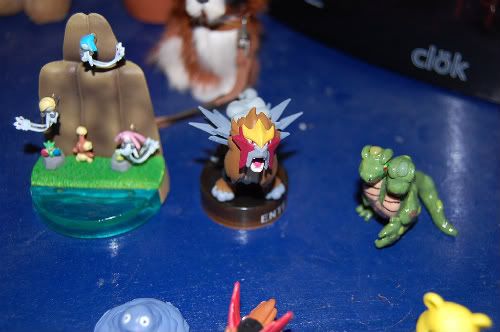 Entei bottlecap figure. Extra points if you know what the green snake thing is :P


Heatran and Deoxys Gashapon figures :D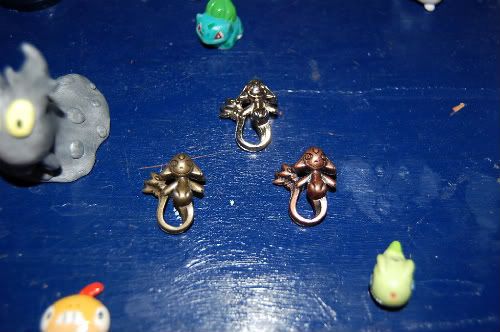 Azelf metal figures :D metal figures are cool yo.


Wingless Zekrom looks like a dinosaur <3 his head is pretty tiny looking ._.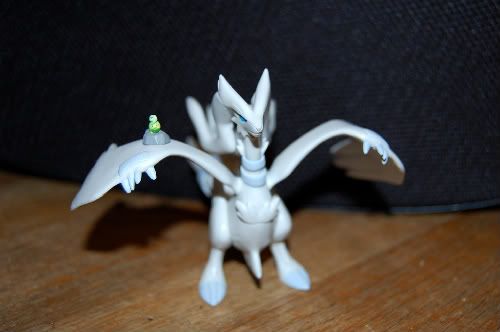 And now a meme, I want to see your biggest zukan figure, compared to your smallest zukan figure. My biggest is Reshiram who is really growing on me... and budew is my smallest. Show me yours >:D

I also purchased 3 kids figures, and 2 more zukan sets. What exactly are kids supposed to be? ._. finger puppets? I mean, why hollow with a hole where the butt should be?