Happy Valentine's Day everyone! Hope everyone is having a wonderful day whether you may be single, cherishing your loved friends and family, or in a relationship and loving your significant other :)
Anyway, I lurk around here and mostly participate in GAs/Plush sales. I thought it would be nice to share my plush collection so far :3




My adorable Disney Pook-A-Looz Shelf :D Includes Mickey, Minnie, Donald, Pluto, and Goofy along with their Christmas counterparts :) I love these so much and they're just the cutest! (Ignore my origami lol :p)


Right below I have some more Pook-A-Looz's! <3 Peter Pan, Sorcerer Mickey, Pooh, and Eeyore! And we finally get to our first pokemon, Piplup, Chimchar, and Eevee Pokedolls :) As well as Hula Hello Kitty, Chococat Hello Kitty, and a Purple Peace Hello Kitty ^^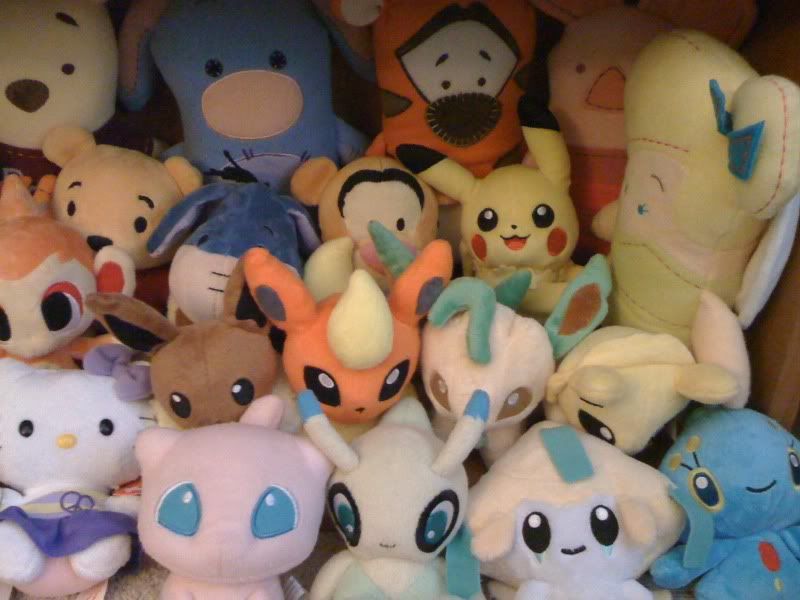 To complete Pooh and Eeyore, next to them are Tigger and Piglet Pook-A-Looz's :) As well as Tinkerbell looking across from Peter Pan :D Also can't forget Mew, Celebi, Jirachi, and Manaphy <3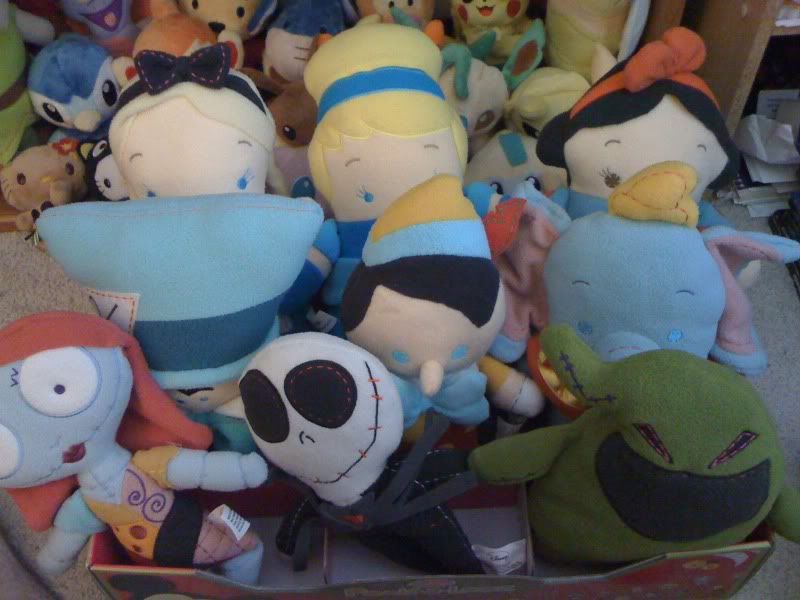 Side Pook-A-Looz collection :x Jack, Sally, Oogie Boogie, Pinocchio, Dumbo, Mad Hatter, Alice, Cinderella, and Snow White.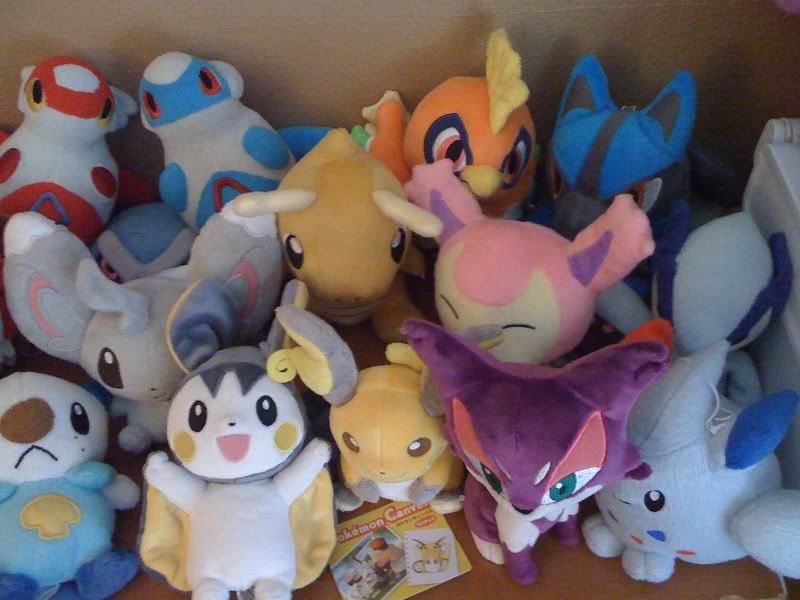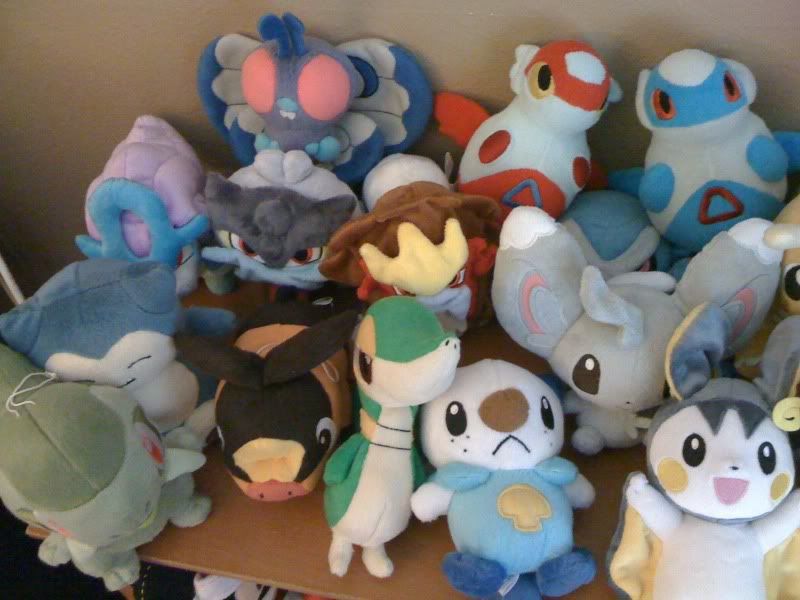 The top shelf with my favorite Pokemon Plushies :) Most of them were received from other members of this community and I love each and every single one! <3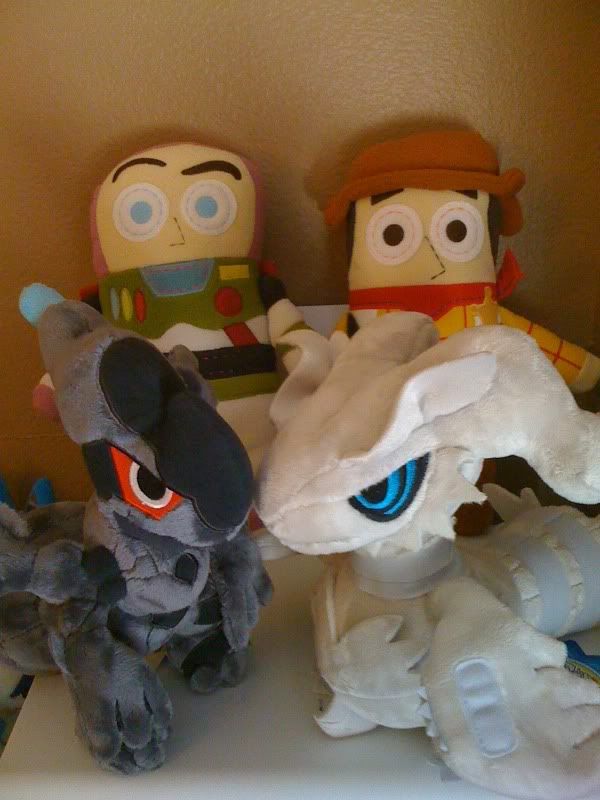 Finally my favorite Pook-A-Looz's Buzz and Woody! :D And a Zekrom+Reshiram Pokedolls on a seperate shelf since they can't fit ):
Well hope you enjoyed it :D Oh and one last thing...
If anybody is interested in making a pair of custom plush from below, please let me know :x I would like them Pook-A-Looz style and would be willing to negotiate a price. :3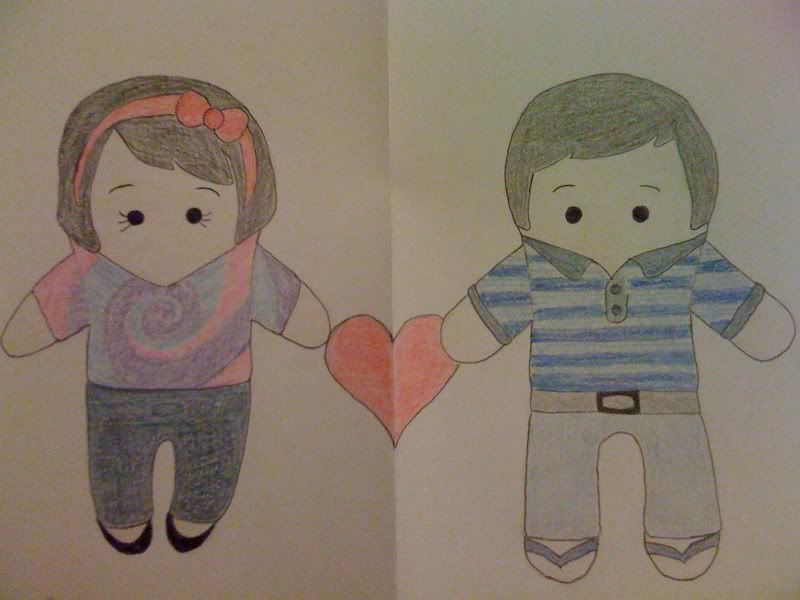 Happy Valentine's Day from Frida+Danny! <3
-FriDanny