Howdy y'all! Long time no post!
Short and sweet reintro. for a short and sweet wants post: I'm SG, 23, law school, and a KYUREM COLLECTOR RAAAAAA
SO, on Kyurem, I found this beauty while searchin' for ice dragons the other day: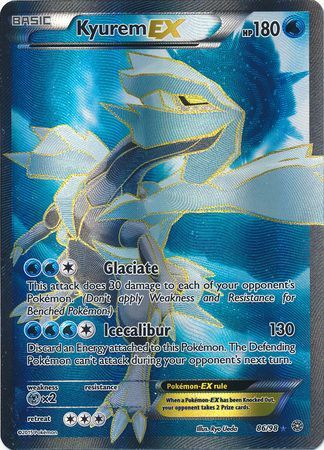 And I can't believe I didn't have it on my radar????
So, I'M LOOKING FOR IT! Kyurem-EX Ancient Origins full art!
Troll and Toad has it for $6.50, so I'm trying to find something comperable on the comm. because ily guys and thought I'd come here first! So, if you got my ice baby, let me know!
(Also a bonus if you also have the LUGIA-EX FULL ART FROM ANCIENT ORIGINS. Lookin' for that too but it's not top priority)
Thanks guys!