In an effort to both raise some more funds for an upcoming convention I'm attending and clear out some storage space, I have a few things up for offers.

A custom Plusle/Minun hoodie that was never claimed by the person who commissioned it (going on a year and a half with no contact), a mint condition 1/1 scale Tomy Mew plush without the voice box, and a rare Ninetales Jhotodex charm in package.






Terms and such:

- I'll be accepting offers on these until Wednesday, August 24 @ 10pm EST
- Payment would be expected within 72 hours of offers ending.
- I accept Paypal only
- No trades right now, sorry!
- Buyer is responsible for shipping costs and Paypal fees.
- I ship from the US via USPS Priority domestically with delivery confirmation, insurance optional. I ship quickly, within 2 business days of recieving cleared payment.
- I can ship internationally too, but it might take me a few days longer as I can't purchase the labels online and my work schedule doesn't often allow for standing in line at the post office.

My sales permission was granted by Gin in June of 2009. Feedback thread is here:

First up, the Mew plush.

More pictures: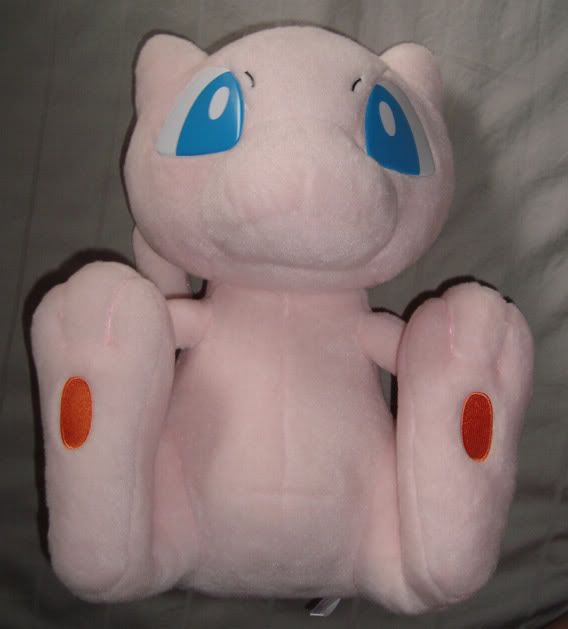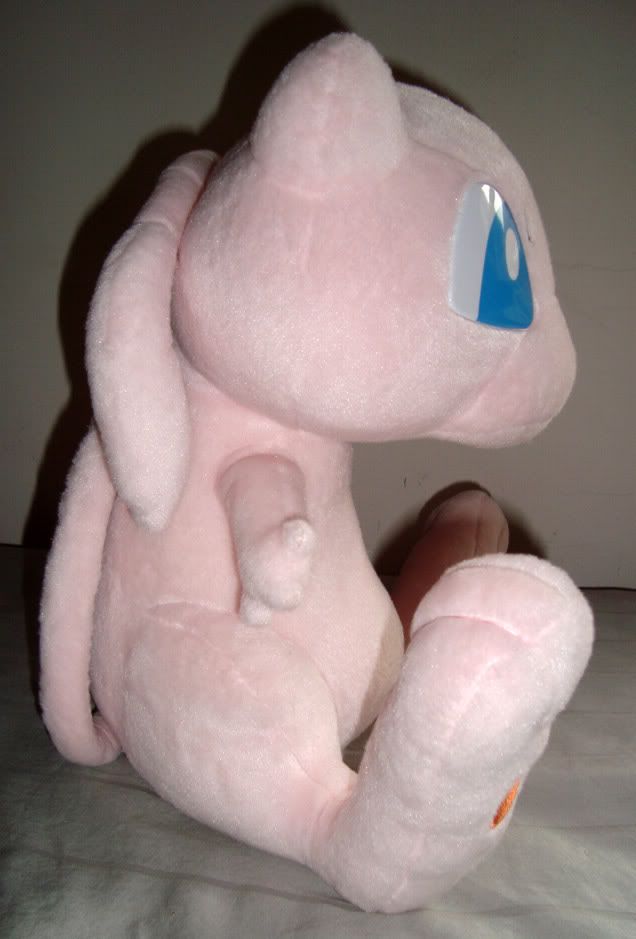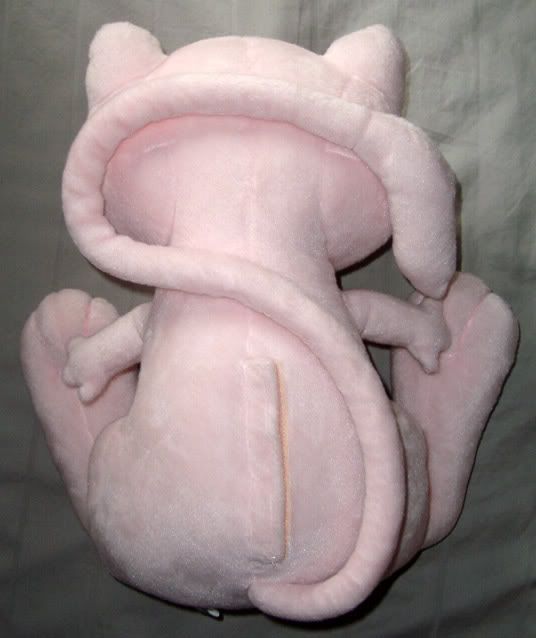 (Eevee for size reference only, he is not for sale!)

I have an extra one of these I purchased on eBay a couple of years back after I'd gotten mine off Y!JP. This one is in pristine condition with no stains or dirt, scratches on the eyes, or flaws that I can see, although it does not have the removable voice box that made it 'talk', it wasn't present when I bought it. :/

Taking offers starting at $40 (also the lowest price I'll accept)

Next, a custom Plusle/Minun half-and-half design hoodie I made on commission but was never claimed. It's been almost a year and a half now, and I need to clear space for an upcoming move. It's made of anti-pill fleece, is machine washable, and is a unisex size XL, so would fit around a 46" chest measurement. The eyes and cheek signs are machine embroidered, and the zipper is half blue and half red.

Taking offers starting at $50 (also the lowest price I'll accept)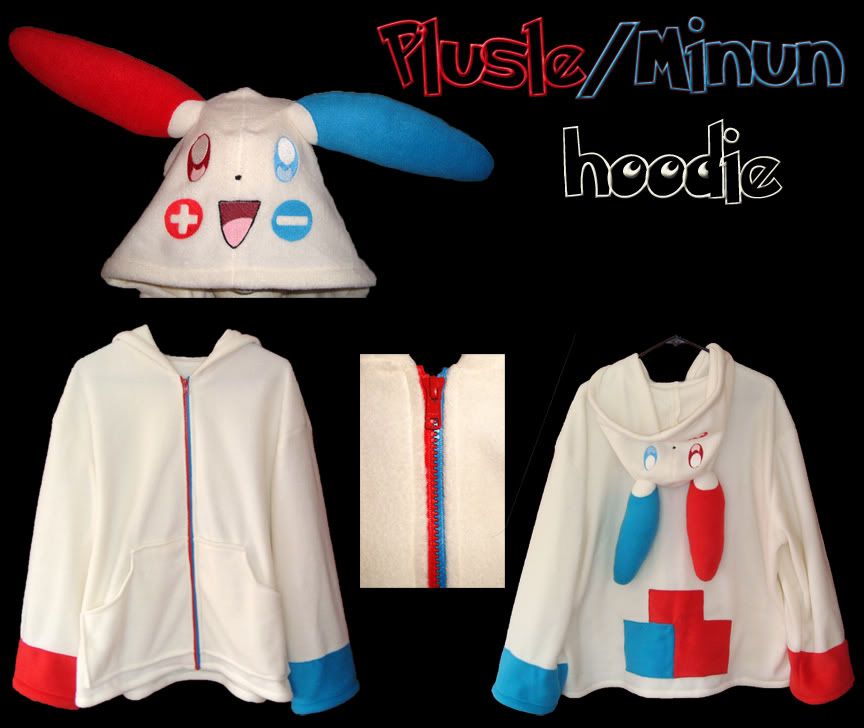 and last a very rare Ninetales Johtodex charm mint in package (was half of a set, Vulpix not included).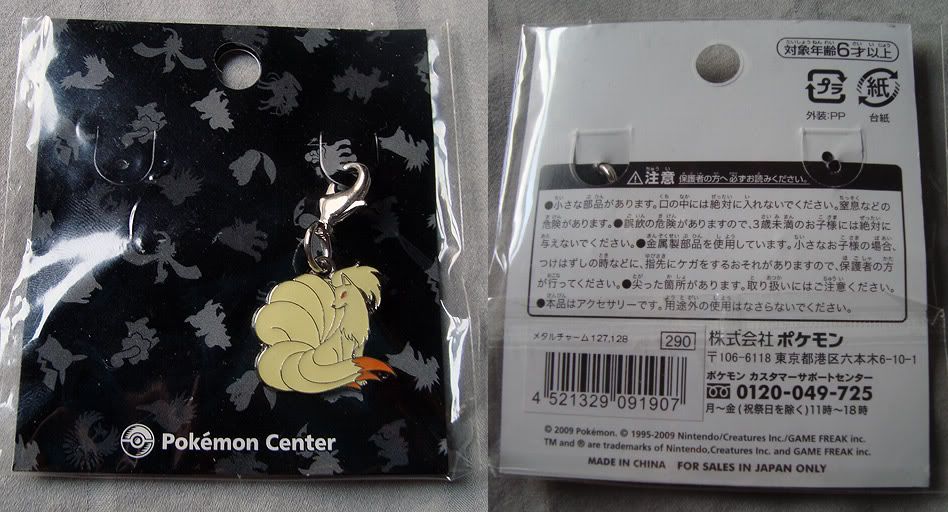 I bought the set of charms for the Vulpix charm last year from someone on this community, it went on a hoodie I made for a friend, but I still have poor lonely Ninetales, which is a good bit bigger than the Vulpix charm at just under an inch tall. Ninetales has never been off of the card and has been kept in the plastic, so it's mint.

Taking offers starting at $25 (also the lowest price I'll accept)