Hello everyone, yet another GA brought you by me and
bluehyaku! This is a GA of Aleyina's lot of stuff!
There's this:


And much more guys! Click the cut for rules and more pictures!

Rules:
*Auction will end one week from now. Saturday the 10th 6 pm PST/9 PM EST
*I ship from the US - I will be doing shipping,
bluehyaku is doing threads and spreadsheets!
*Everything will start at $1 except for cards and stickers, which start at 50 cents!
*Please reply to the proper thread or person before you in bid increments of $1 or 50 cents if they are a sticker or card.
*I accept only Paypal!
*Sniping rule applies. Bids placed in last five minutes of auctions end will extend five minutes until bidding has stopped.
*We have to raise $200 to win the lot guys! So let's do this!
*Claims-
I am claiming the following:
Flygon pokedex figure ($8), one of each of the Rayquaza mini stickers and Rayquaza mini sticker box ($1 for all three), the Skymin/Giratina/Landmin poster ($5), Skymin/landmin/Giratina Stationary set ($10), Pikachu attack card ($1), Pikachu attack silvery amada ($1) and Pikachu happy glitter amada ($1) for a total of $27.

bluehyaku is claiming nothing!

Picture time:
FIGURES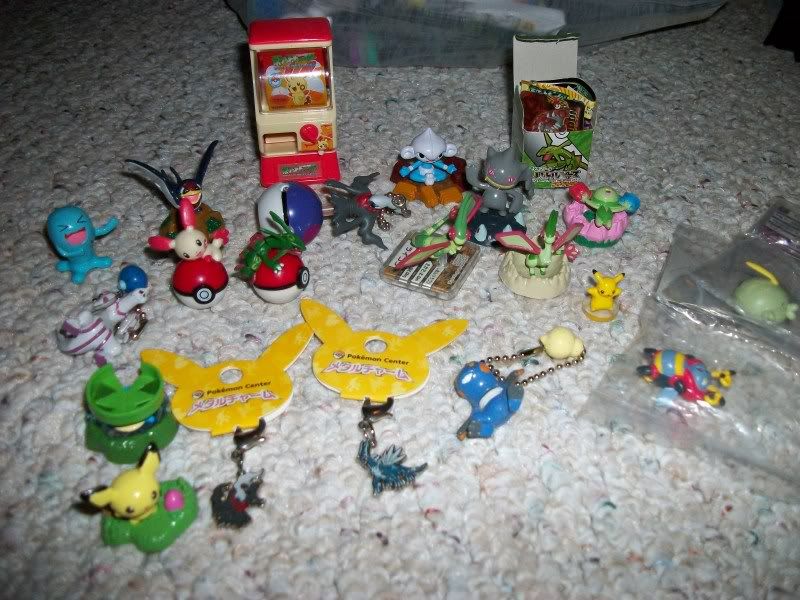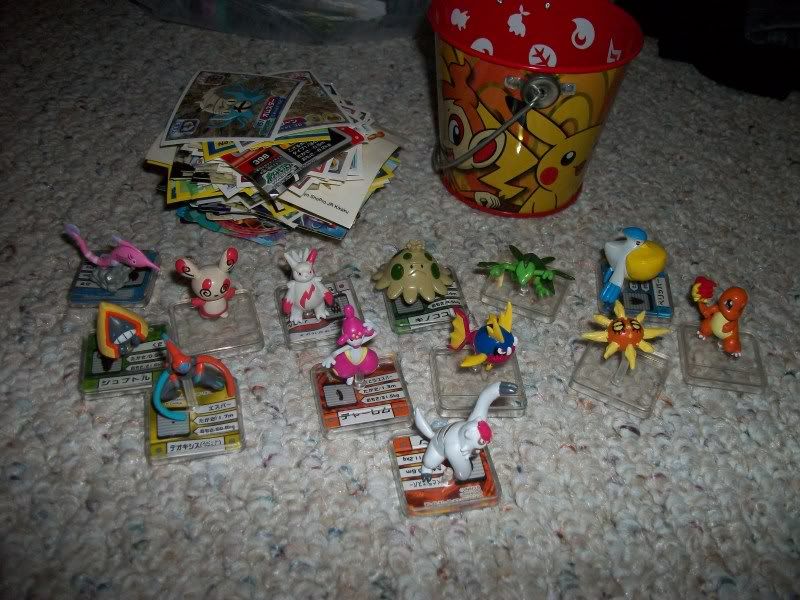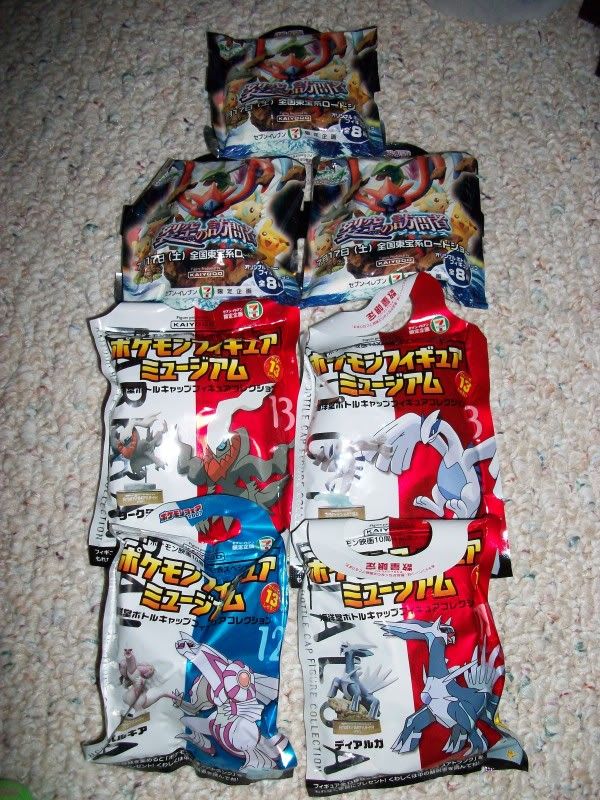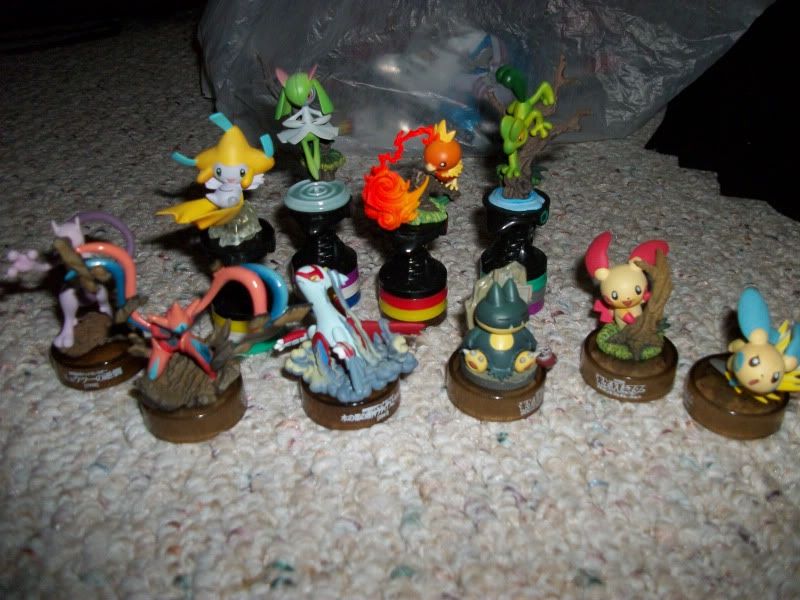 STICKERS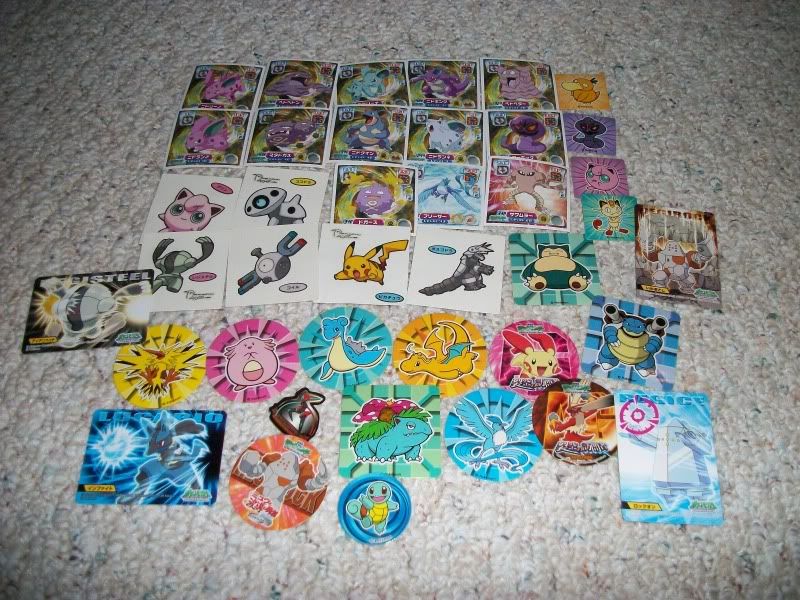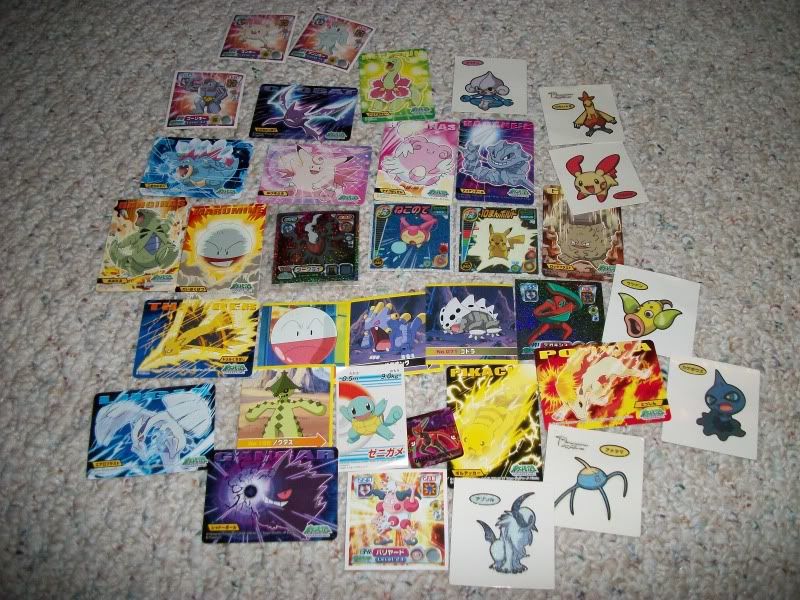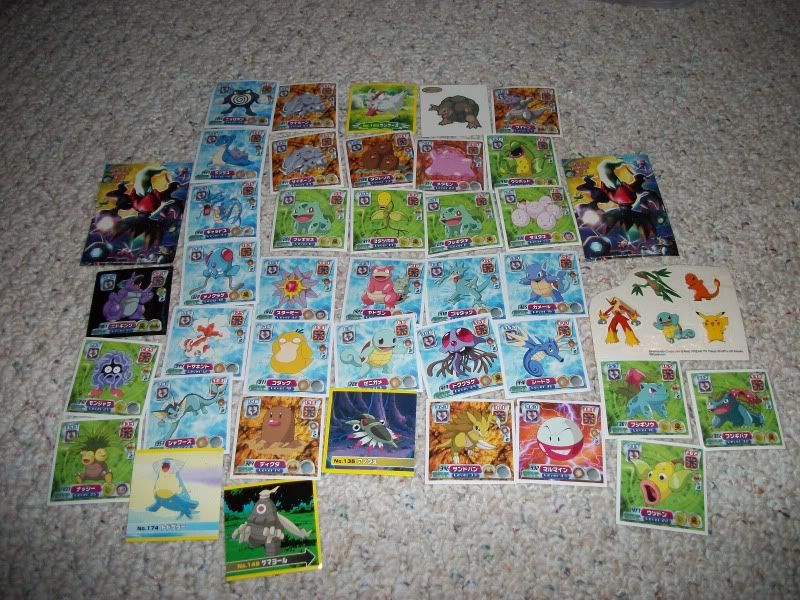 Note: VAPOREON STICKER NOT INCLUDED.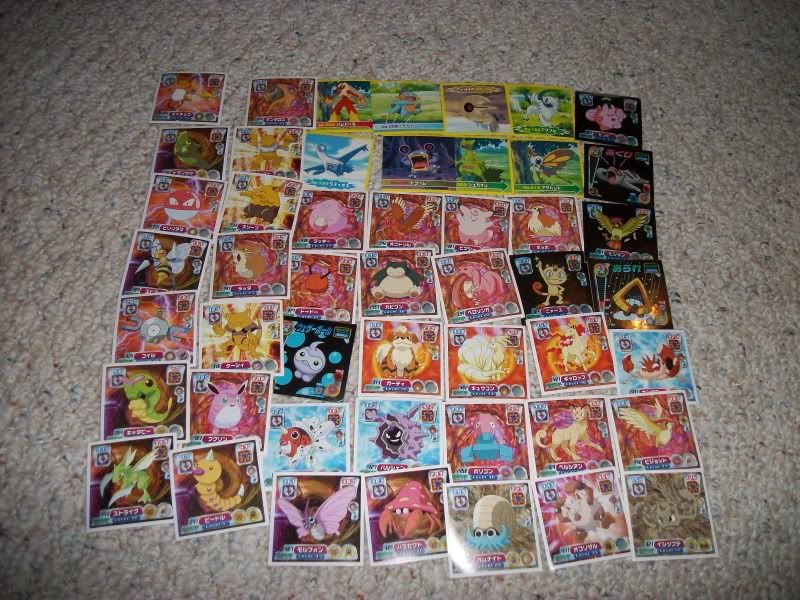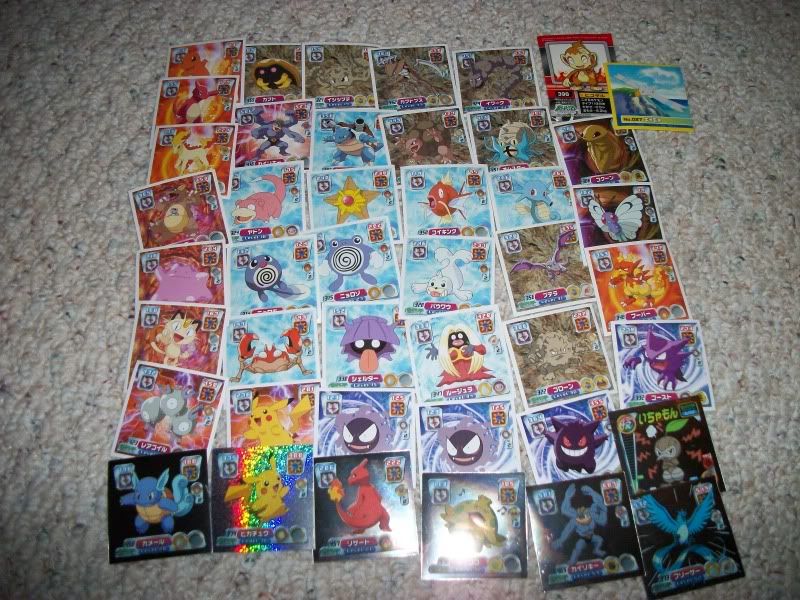 POSTERS AND BOOKS
Fronts!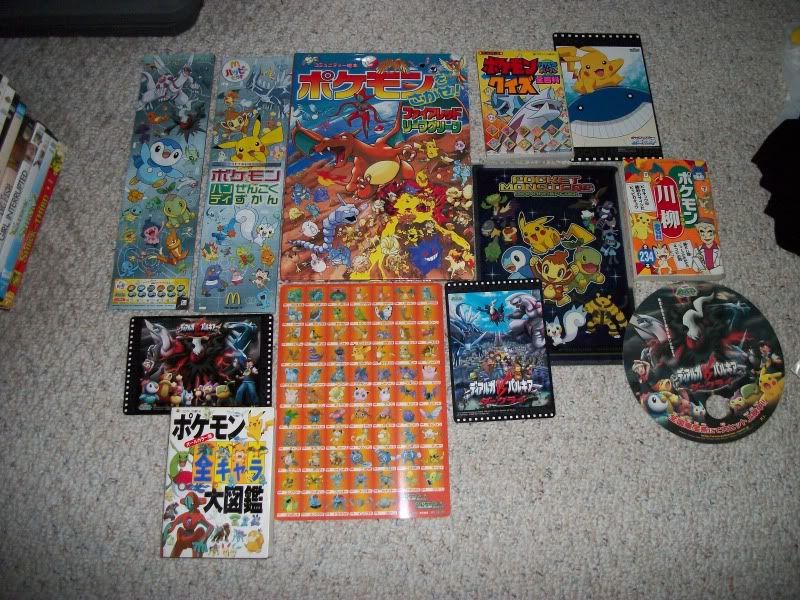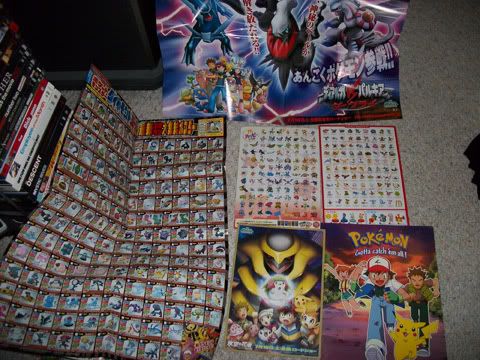 Backs!

CARDS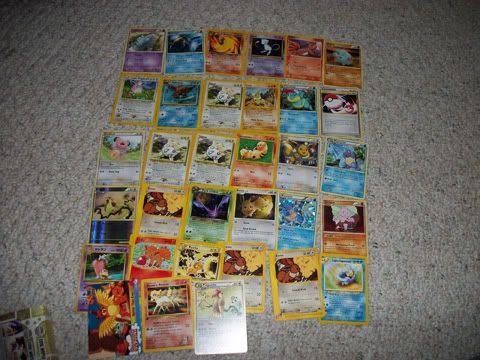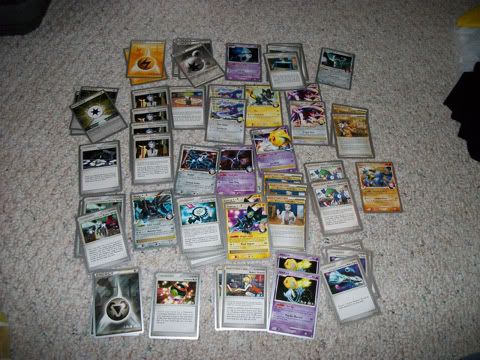 Please wait for
bluehyaku to get the threads up!