Howdy!
I am running this GA for jensoxen's lot of wonderful things! Amongst the wonders are plush, figures, Zukans, kids, DX kids, mighty beanz, stickers and some lovely lenticular (picture changing) flats. There are also some quite charming customs!
Let's do jensoxen proud!
BIDDING HAS ENDED DO NOT BID.
As it is a comm member GA, things will not work out with as many fees as a Y!J auction. What you bid will be pretty much what you pay, aside from final postage of a few dollars.






There will be two payments, one for the cost of your items, one for shipping from me to you.
Bids placed after 10pm GMT on Tuesday will not be counted.
I am claiming a Wigglytuff/Jigglypuff evolution card for $3, Wigglytuff bean for $3,Plusle and Minun Plastic token thing for $3, and the Poochyena candy figure for $9 (willing to go higher).
The Latios and Latias Zukan are not yet listed as I am waiting to find out if they are one item or two.



Palkia pokedoll has a damaged tag.
Rregigigas pokedoll without tag.
Uxie, Azelf and Mesprit Are UFO plush.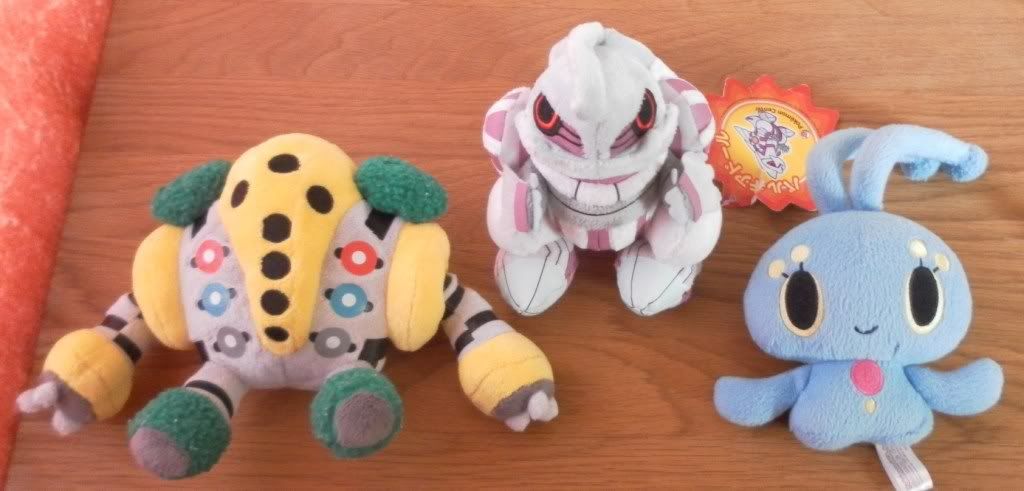 Please ask about condition of individidual kids in the question section.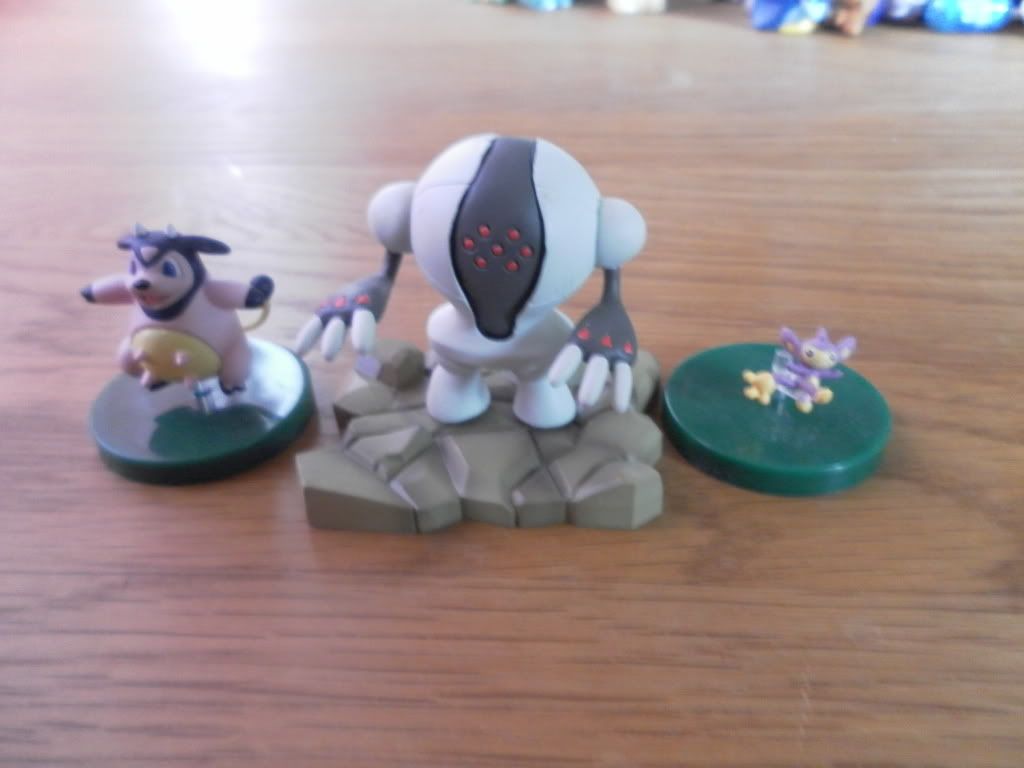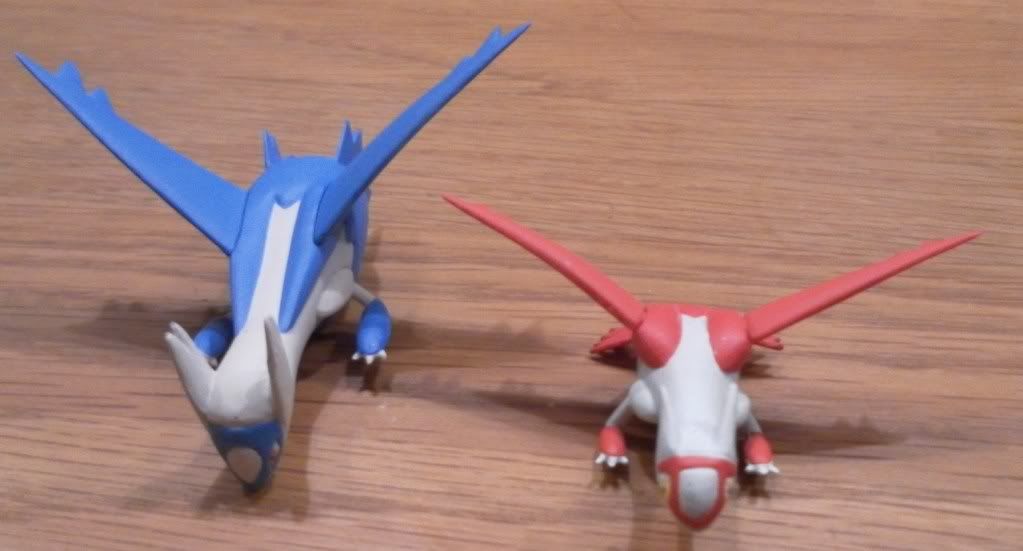 Mismagius line is as the European release, no Shuckle is included.
Latios and Lati@s have no base. They are the movie release Zukan. Latios has a peg snapped off inside him.
If we win the lot, I will remove the stuck peg before sending him on, as I have tools for repairing miniatures.


Customs.



Stickers.



These are cards that you tilt to see two different evolutions. They are called "lenticular" cards.



Strange Bootleg Tin Circles: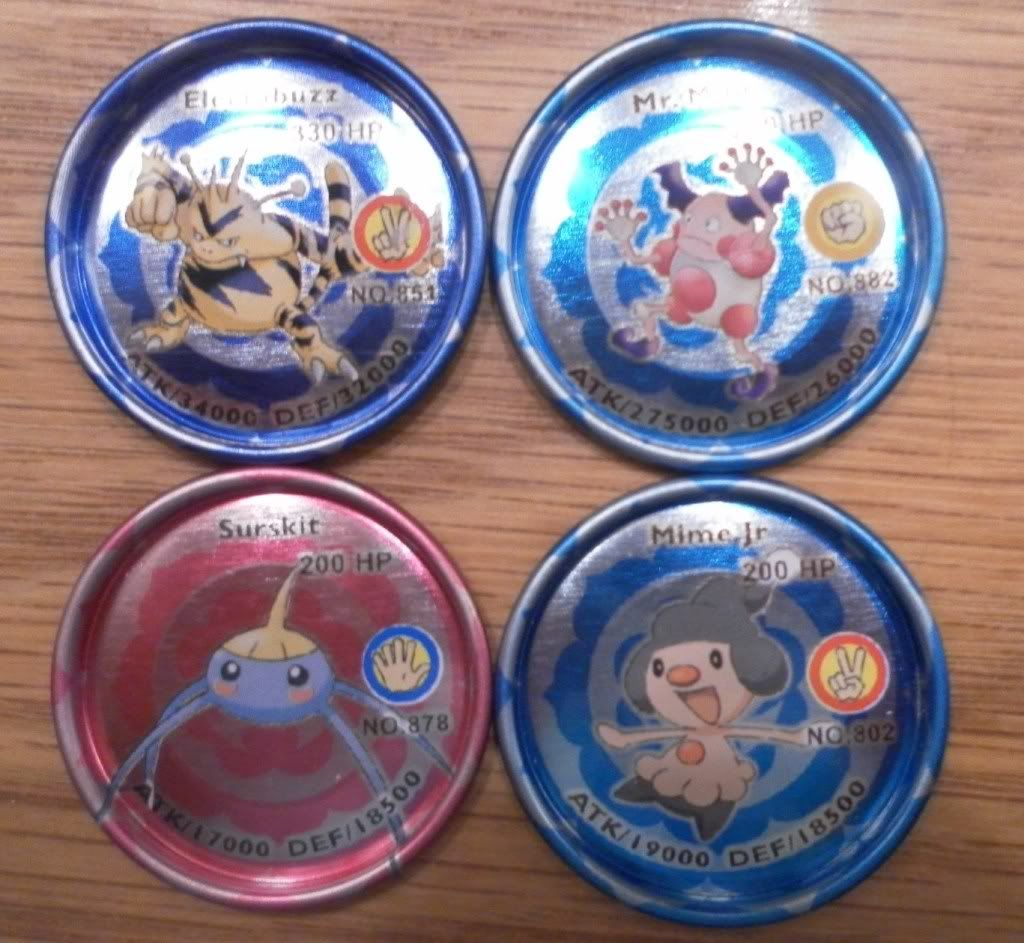 Thing for launching strange bootleg tin circles: