Hello! I come to you today with a quick sales and offers post :3


Rules:
1. I ship from the US to anywhere!
2. Pet friendly but smoke free home
3. I ship 4 days after receiving payment (usually, but keep in mind I am in college)
4. Paypal only please, and no e-checks at this time
5. Haggling is welcome!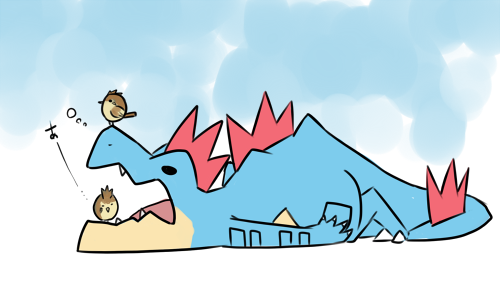 Piplup spinning puzzle figure (base seems to fit into other bases of the same set?) $3.00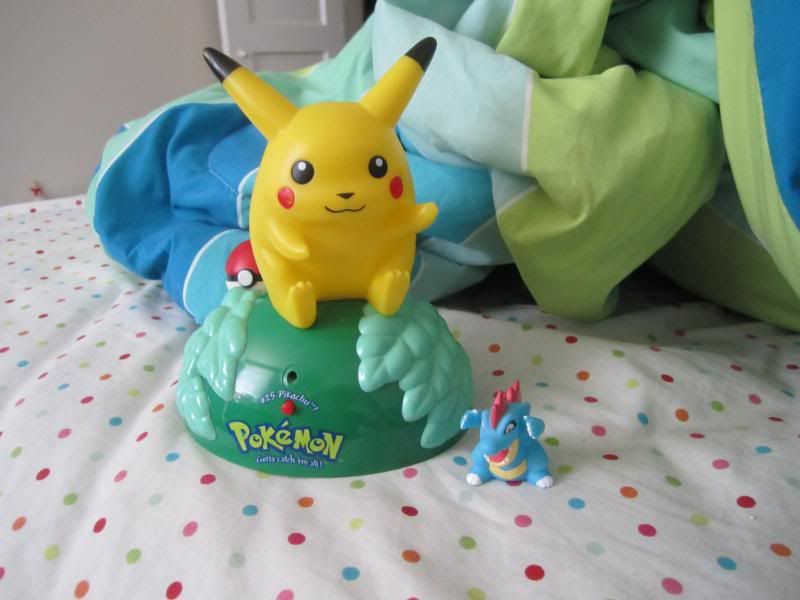 Talking Pikachu figure from the 90s, can be set to be motion activated, and still works! Says "Pikachu!" and "Pokemon, gotta catch 'em all!"
$6.00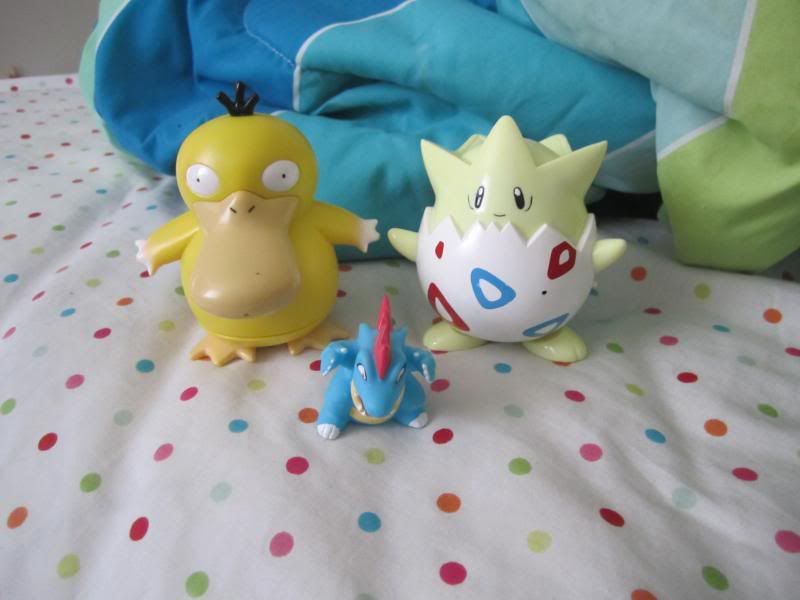 Talking Psyduck and Togepi. Both work, Psyduck waddles.
$3.00 each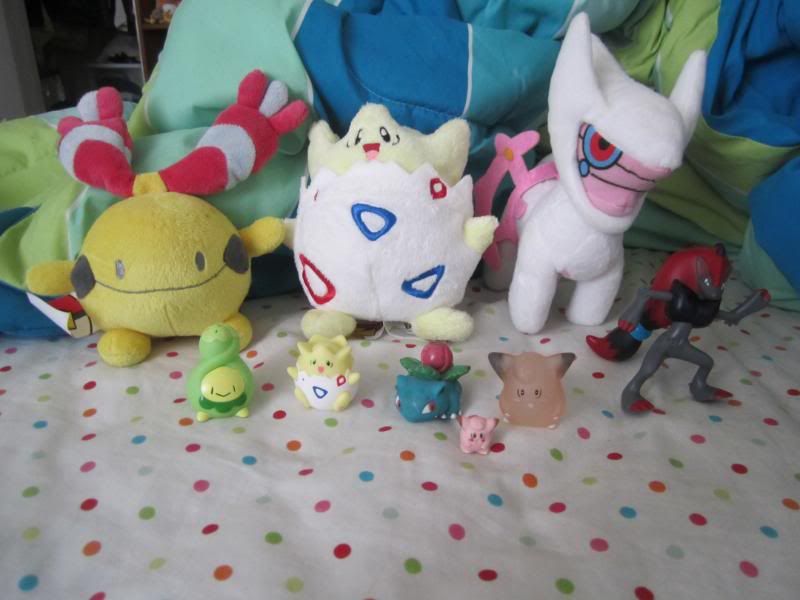 Chingling Jakks plush- $3.00 - on hold!
Togepi Jakks plush- $5.00
"Metro" plate Arceus- $6.00
Kids figures- $1.00 each
Mcdonald's Zoroark- $2.00
Misc Celfairy- .50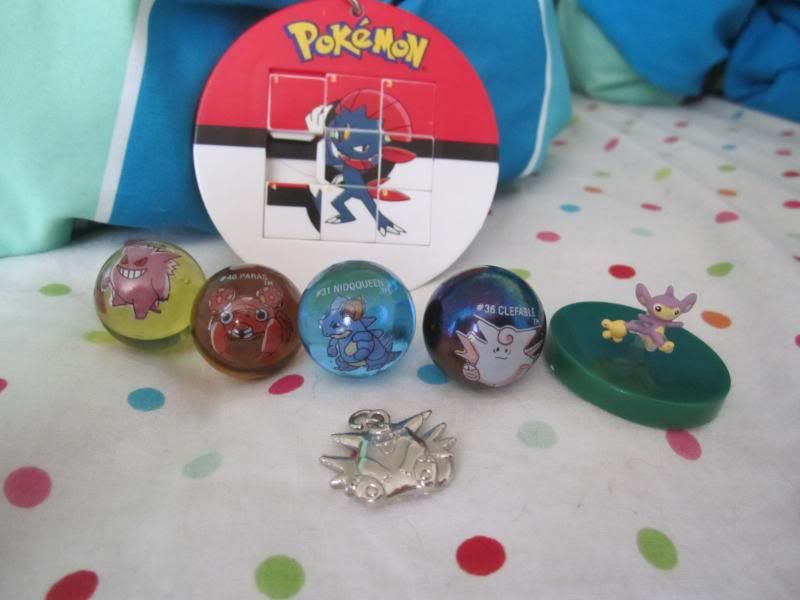 Sold: Aipom zukan
Marbles- .50 each
Clefable charm missing clasp- .50
Weavile puzzle- $1.00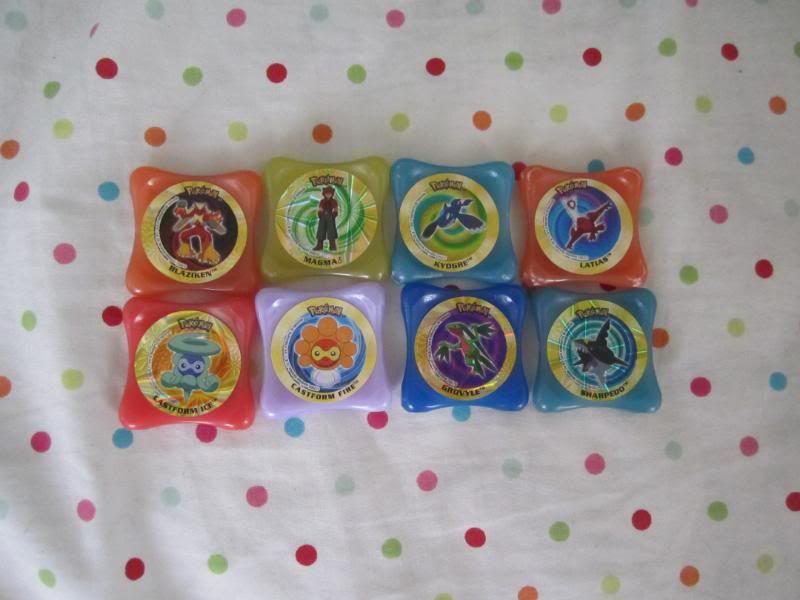 Popular Wapz, all holographic except sun Castform
$1.50 each except team magma member who is $2.00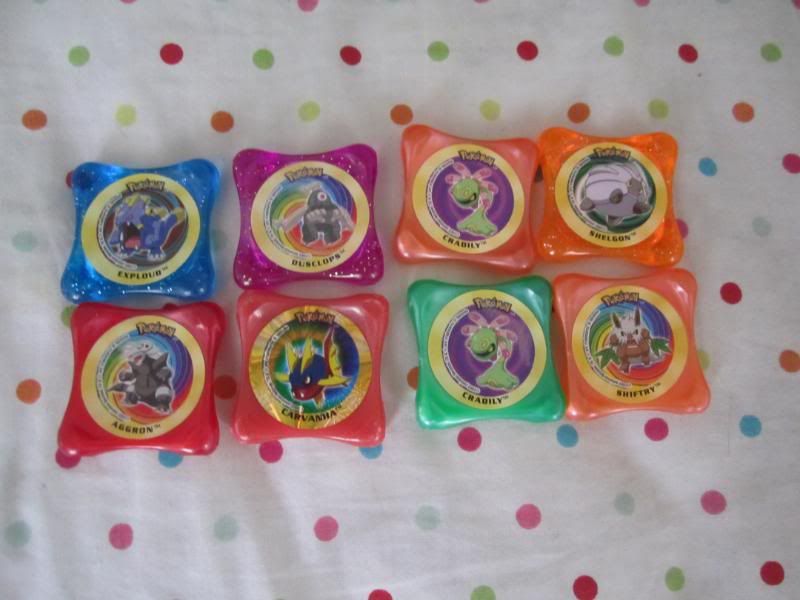 Semi-popular Wapz, $1.00 each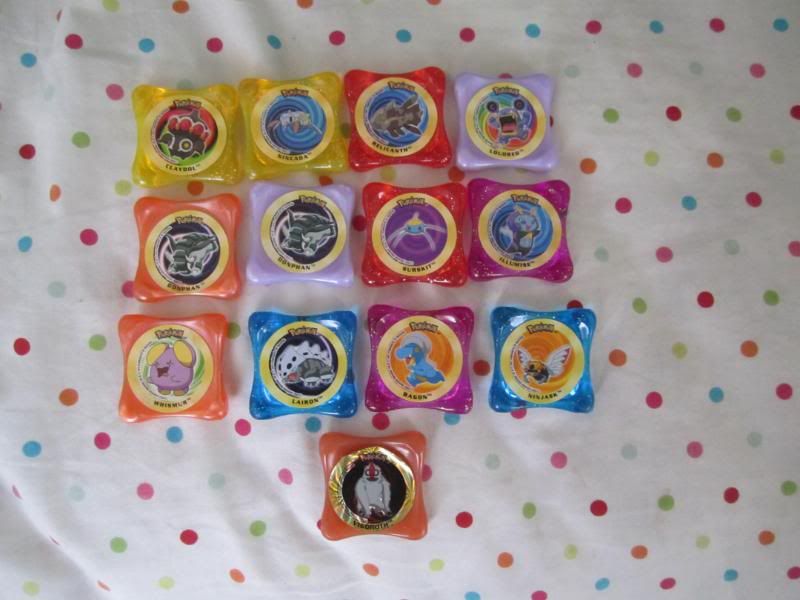 Other Wapz, .50 each (vigeroth's label is peeling)



Vuplix- $1.00
Ninetales- left $1.50, right $2.00 (holographic)




Reverse holo quilava and flareon- $1.00 each
Typhlosion prime- $3.00




Holo Ledian- $1.00
Holo Rayquaza- $2.00
Holo Machamp- $1.00



Reverse holo Lumineon- $.50
Holo Quick ball- .50
Holo Ralts- $1.00 sold!



Offers:
Offers end on Thursday, September 15, 2011 at 5:00pm EST, or I may end them when I see an offer I like.
The minimum offer I will accept is $15.00
Please counter offer by replying to the person who offered before you, in the appropriate thread.



Jolteon Jakks figure, mint condition, legs move and all! Offers start at $15.00


Finally, everyone who ordered from me before, your items have been shipped as of today, with the exception of a few that will be shipped first thing tomorrow. I apologize for the delay :( A lot of stuff has been going on around here, and I was not able to make it before closing time until now.