Hello!
Just yesterday I recieved the most wonderful surprise from Pannsie, as a late birthday present! Taken straight from her DA-



TINY AWESOME BIRD OF AWESOME. I luffs you BB.
Seriously you guys, this is one amazing, tiny bird! SO CUTE. And just...well, look at those pictures! Isn't it wonderful? I stole her pics simply because my photos didn't do it nearly enough justice! Since I already have a bootei!cuno: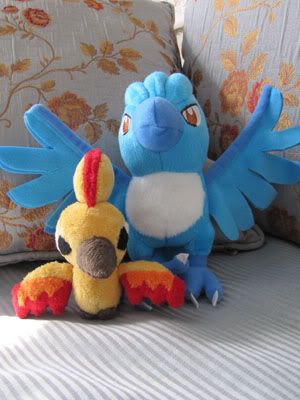 Just one burd off a full trio now!

OH GOSH THANK YOU SWEETIE. YOU ARE AN AWESOME LADY.