About a week ago, my friend told me that she saw a pikachu hat at our malls Hot Topic. I work at the mall, so after work saturday, I went to buy one for myself and the man who greeted me there told me there was a hoodie too. I was so excited, and it was just what I was hoping for.




The hoodie has pikachu's stripes and tail on the back of it too. The girl who rang me up said I was the first one to purchase it, so I imagine it was just stocked saturday morning!
I bought a large hoodie so it would be kind of baggy, but it ended up still being pretty form fit. However, it's likely in Teen sizes or something. That's just a note for other people so they don't buy one too small.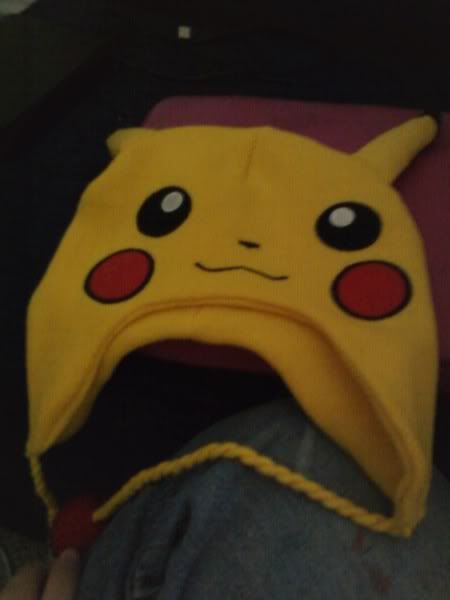 and for those who are curious, I bought the hat too! It's a knit hat, and at the end of the danglies are pokeballs (with buttons sewn in place of their clicky buttons! lol!) It's really soft and comfy, but it's still a little warm to be wearing it around. All the same, I can't wait till winter.

That's all! I hope hot topic continues to bring in the pokemon goodies!