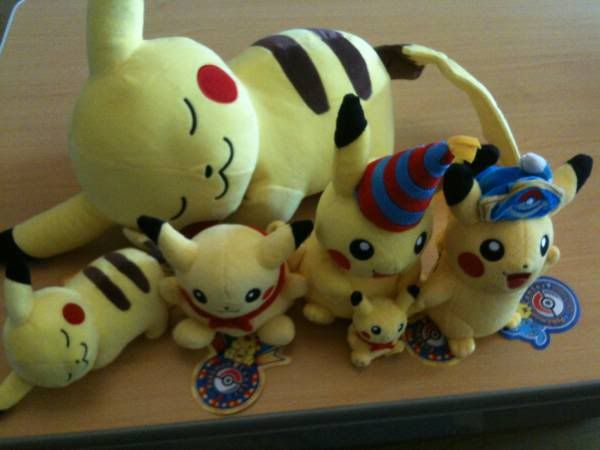 READ FIRST:
- I am hosting this lot solo. I will be doing threads, spreadsheets, shipping and bidding. I am located in US and I do have sales permission from
denkimouse
</lj>.
- All GA rules apply. If you are not sure what they are or have a question, check
here
or ask me in the comments before placing a bid.
- As such, anti-sniping rules are also in place. If a bid is placed 5 minutes before end, it will be auto-extended but please get your bids in on time.
- Ends Saturday the 8th at 8.00am CDT (countdown/timer is
here
)
- I am claiming 10th Anniversary Pikachu Plush with Mini Pikadoll for $40 but
willing to go so much higher
!
- Bid retractions and late/non payments will result in
negative feedback
. Also, please don't make a comment in any bidding thread if you're not bidding (even if its to say you're giving up) as this can confuse people and the right people won't be notified which is unfair.
- Please
pay promptly
. Do not pay only to disappear, this will also get negative feedback.