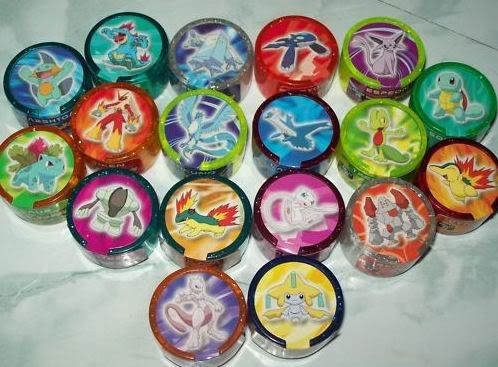 Hey guys! This GA came in finally! If y'all could just send $2.00 to Cyanidepsychosis@gmail.com, I will try to have these out by friday!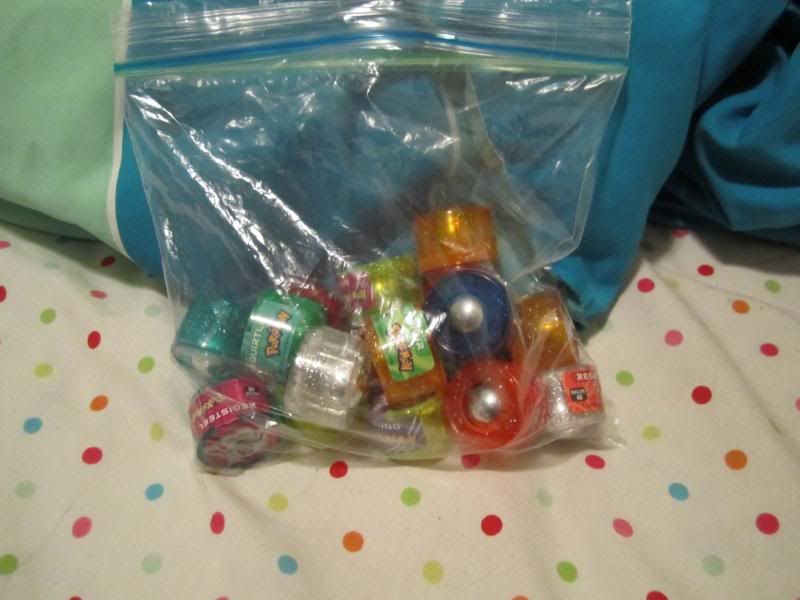 Rules:
1. I ship from the US to anywhere
2. Please respond to your total within 24 hours, or I will sell to the next person.
3. I ship on the weekends when I am able to, I am in college and busy most week days.
4. Haggling is welcome!
5. Paypal only please
6. No trades or holds at this time



Extras! $1.00 each. These are open to everyone!
Sold: Treecko and all 3 Regi's.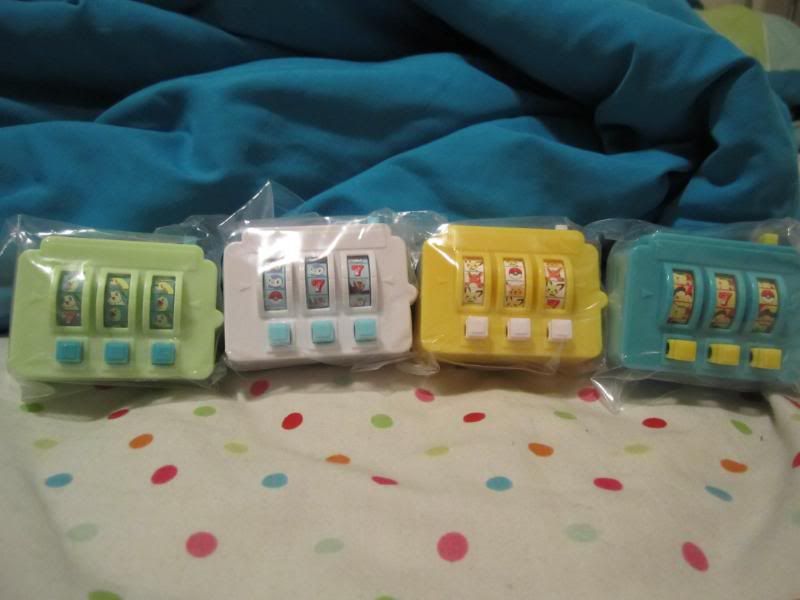 Super cute Slots machines! From left to right I have: Chikorita line, Piplup line, Pikachu line, and Cyndaquil line. $7.00 each!
SOLD: Pikachu line
Each one comes with its own insert as pictured below, and each one includes that pokemon's ENTIRE evolution line!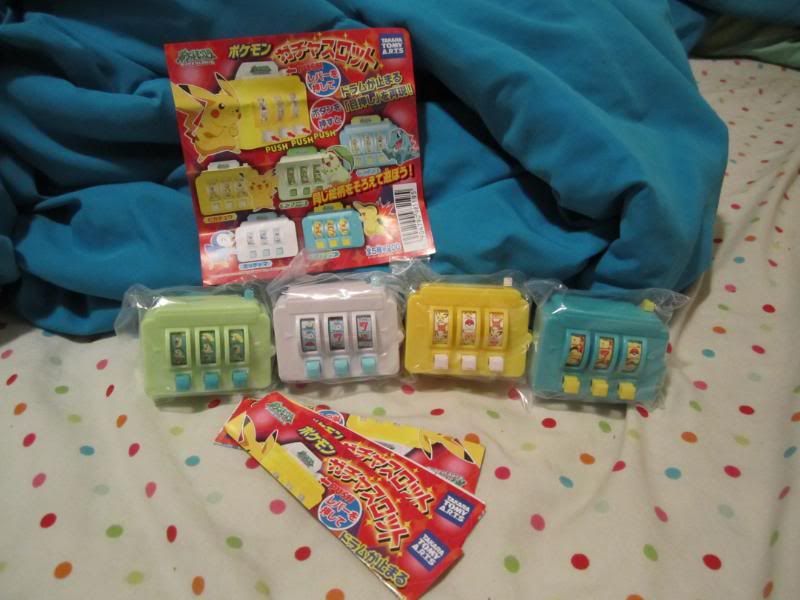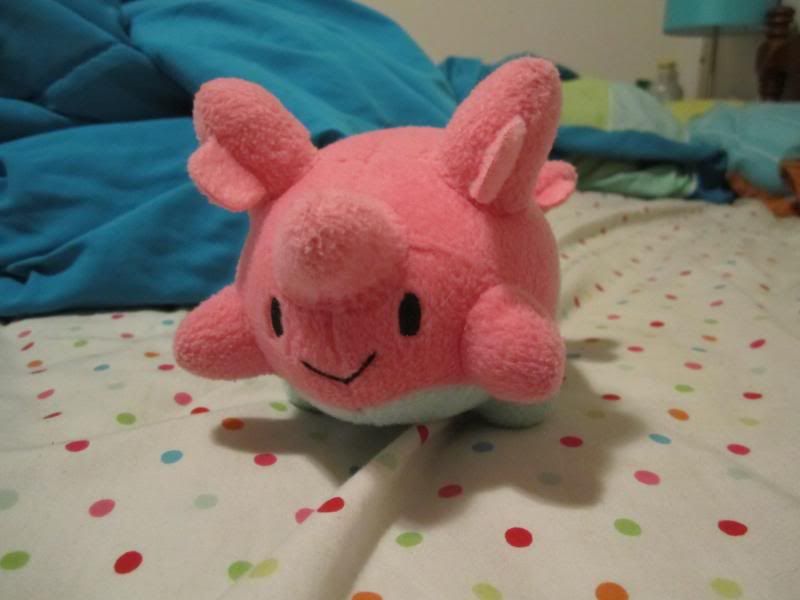 Corsola pokedoll. (turns out I didn't want this as much as I thought) It's a little loved as you can see, and has no tags. Asking $35 shipped
Sold!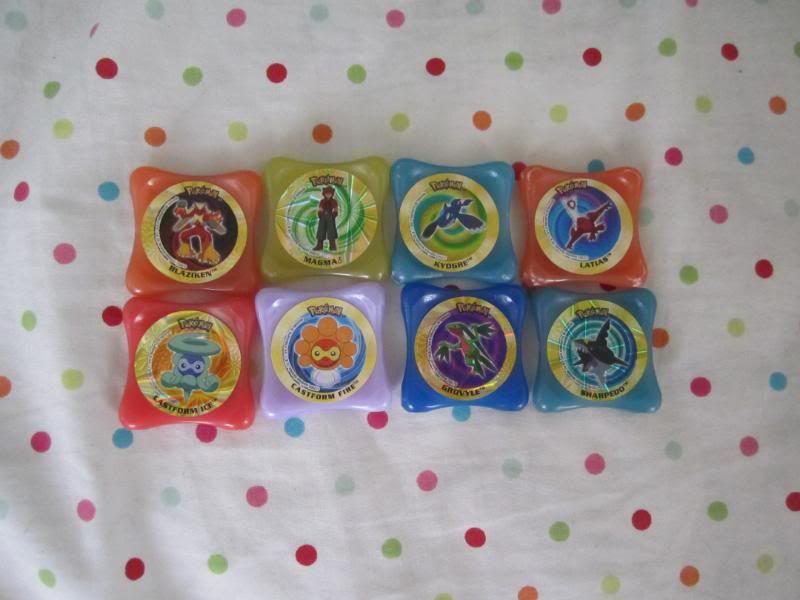 Wapz! $1.00 each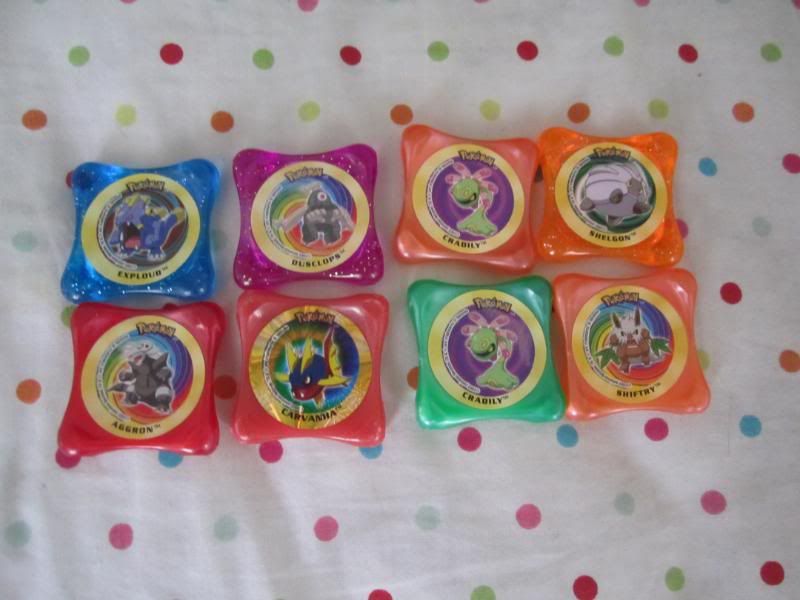 More wapz! $1.00 each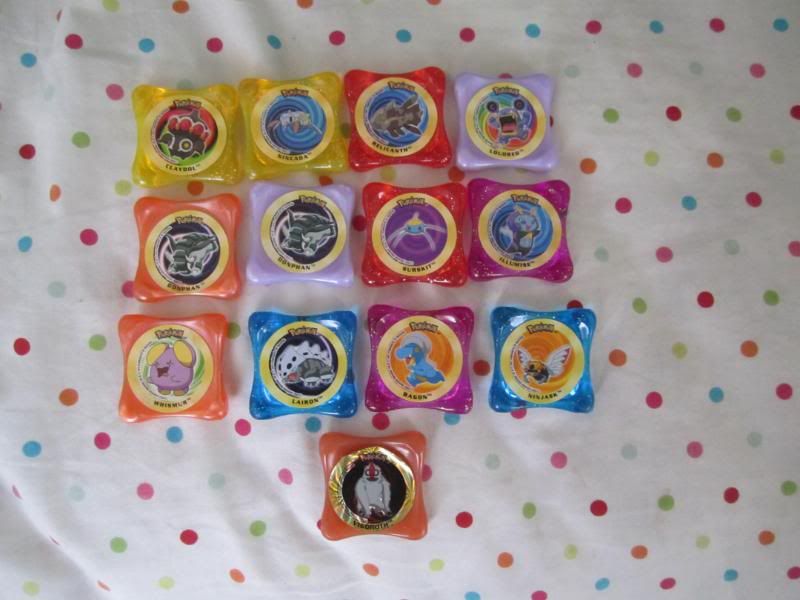 More wapz! $0.50 each!



Piplup sliding puzzle figure thing. $2.00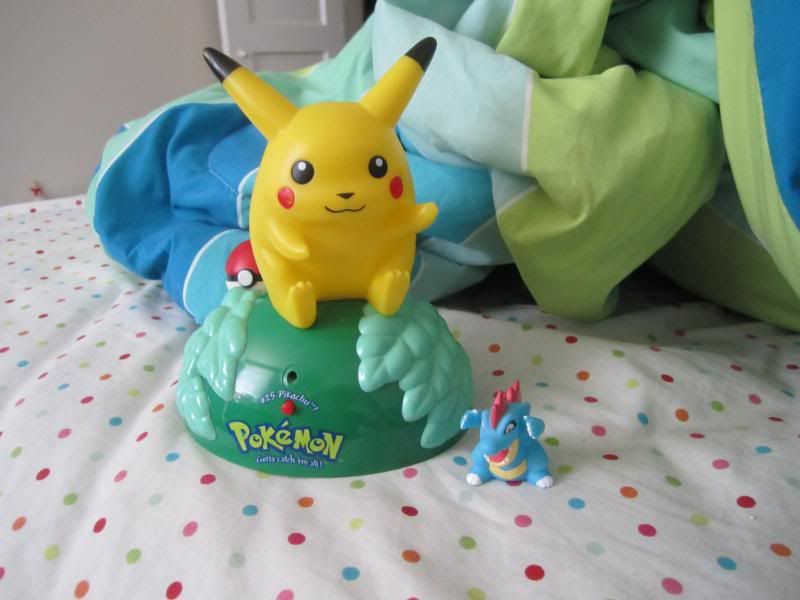 Pikachu talking figure thing, still works! $4.00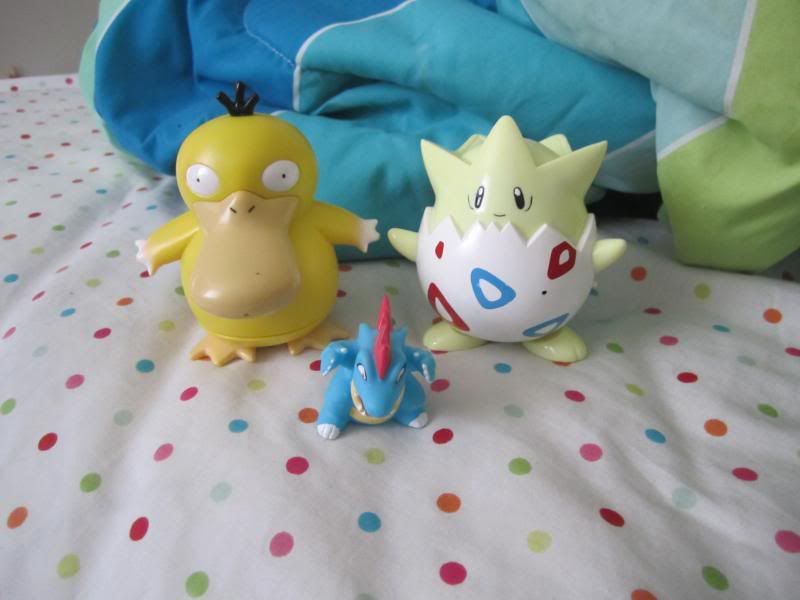 Psyduck and Togepi talking and moving figures. Still work! $2.00 each
Sold: Togepi

aand that's it! Thanks for reading!