Long story short: Need money, sell stuff. Why not to take a look? C: <3 I have some rare stuff for sale, like the big Tomy plush and Lotto figure + over 30 other items! Please check my regular sales post for rules etc.~ I'm open to haggling, especially if you buy several items!



Plush! Everyone still has their tush tags, no hang tags.
Big Banpresto plushies (the three plush in the back) $20 each
Small Banpresto plushies $12 each
Pokedoll (JP version) $25
Small big-headed Banpresto plush as well as the one standing plush behind it on hold


Big Tomy plush! Tush tag - yes; hang tag - no. $45 OBO
on hold
Lotto figure. So huuuuge and pretty! 2" Tomy figure for size comparison only. This figure has some wear but nothing major. Ask if you want to know more. $55 OBO.
Sold

Big figures! The biggest one is a Banpresto $25, the one next to it is Tomy DX figure $15, the one on the front left is the McDonalds toy $5, the one on the front right is a Banpresto keychain $10.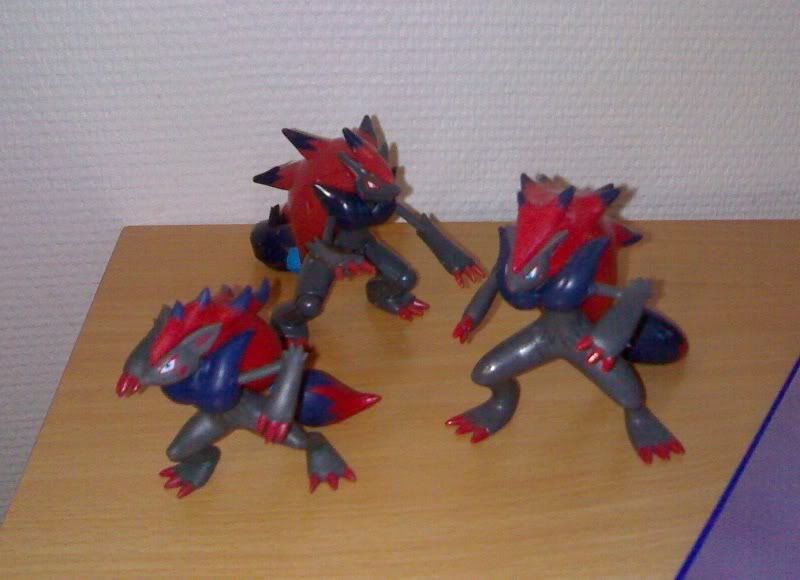 Medium-sized figures: Jakks $5 (front left), T-Arts $10 (front right), buildable (Bandai?, the one in the back) $5. The buildable figure's stickers keep coming off and so does the "tail". The tail can be fixed with a little glue, but the stickers are so very annoying. xD Just to warn you!



1.5-2" figures. The puzzle thing in the back is $7, Tomy MC+ $9, Tomy MC $5, roaring Kid $5, standing Kid (front left) $5, Sukui doll (front middle) $10, Clipping figure $9.



Small figures/items/straps etc. Name strap $5, Banpresto keychain (back row, middle) $5, Banpresto keychain (back row, right) $7, metal charm $9, Pokeball charms (regular and purple) $5 each, Bandai strap $5.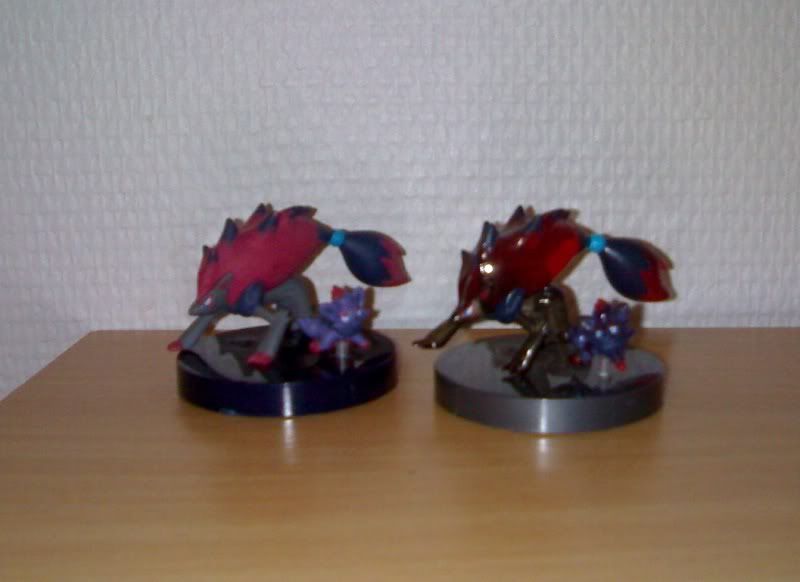 Normal Zukan $7, clear Zukan $13. Both sold.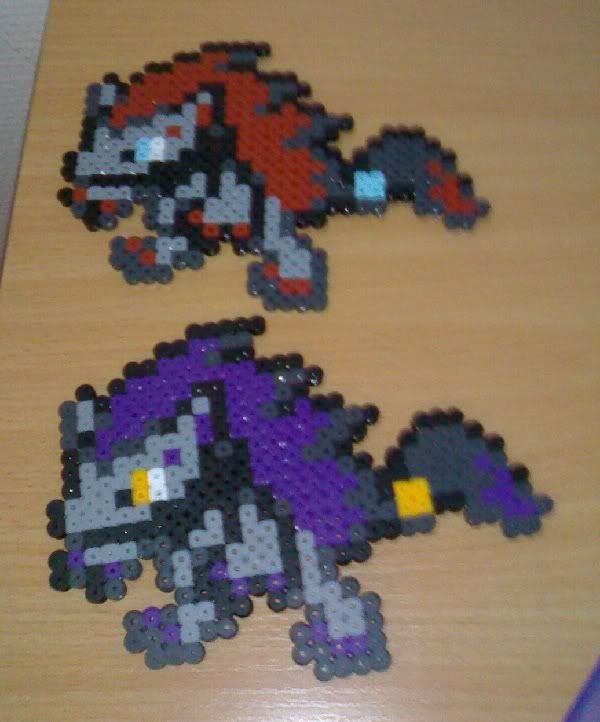 Bead sprites! $5 each.


Thanks for looking! <3