First: Le collection update!



Super cute sculptures from
wishuponjirachi--a bidoof cupcake and munna fruit tart!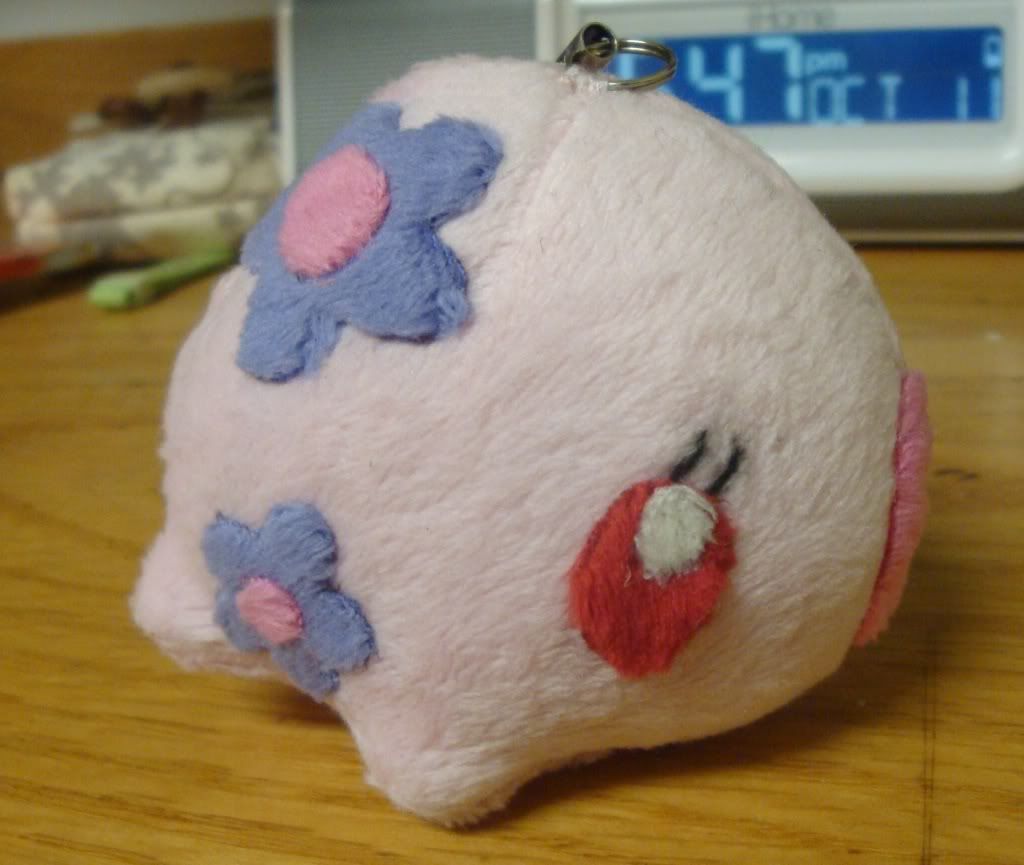 Munna charm plush by
em_lemon. This was a surprise :O And I love it a lot. Sooo soft.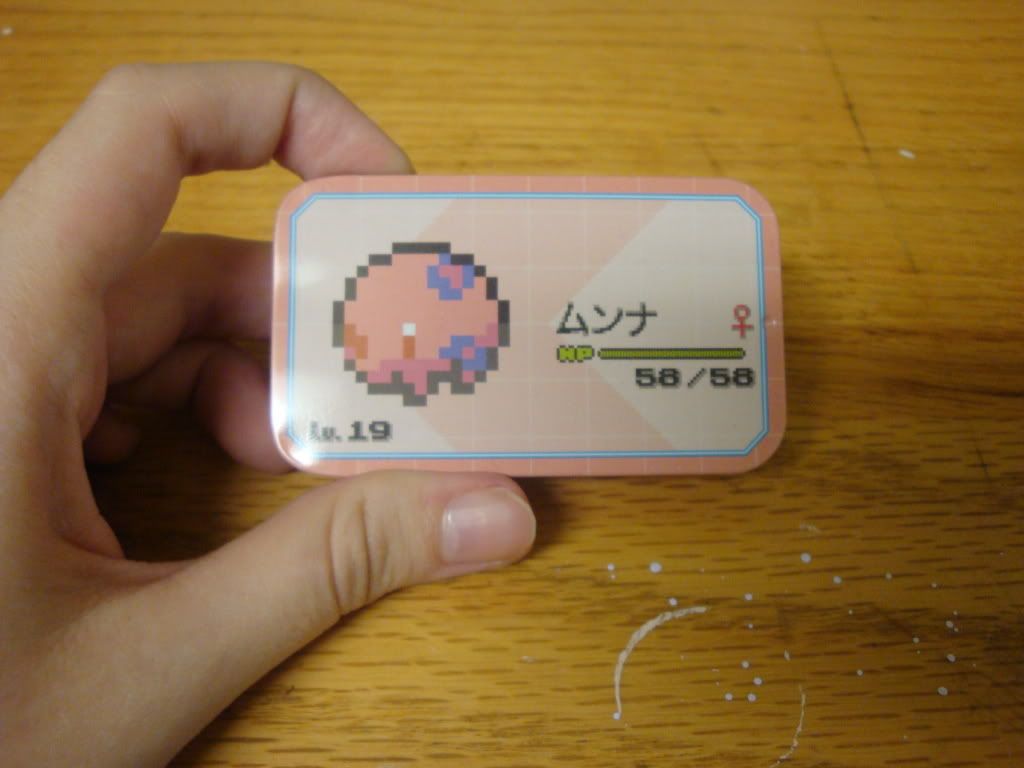 Munna tin!



Munnas were moved to a cabinet shelf. Looks a bit smaller now...should organize them more;;;



Accessories and such!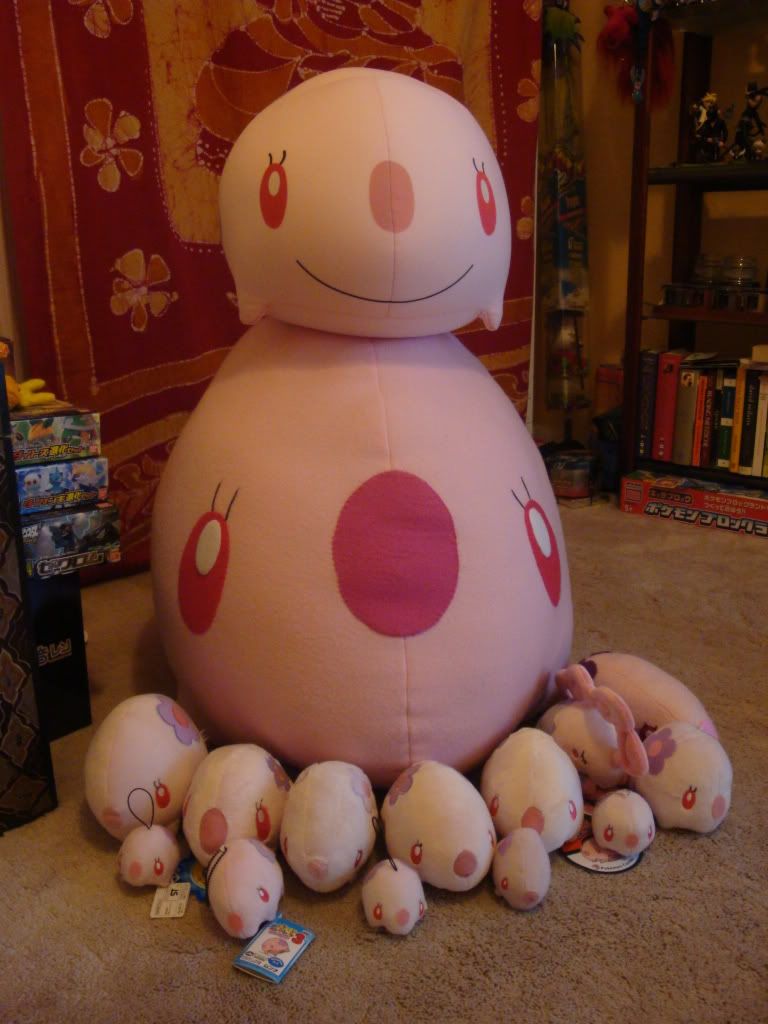 Munna tower has grown in size! Newest addition is the throw pokeball plush.



And I don't collect Audino but I couldn't resist this plush. Audino really reminds me of my significant other for some reason...so I just had to get this.

As always, I'm always looking for more munnas! If you see one I don't have, lemme know~
Also the Zoroark plamo...definitely want that one O~O

Second: I've discovered that I loooove painting figures. I've painted plamos before, but I've also done a few repaints now too, and I think they turned out great!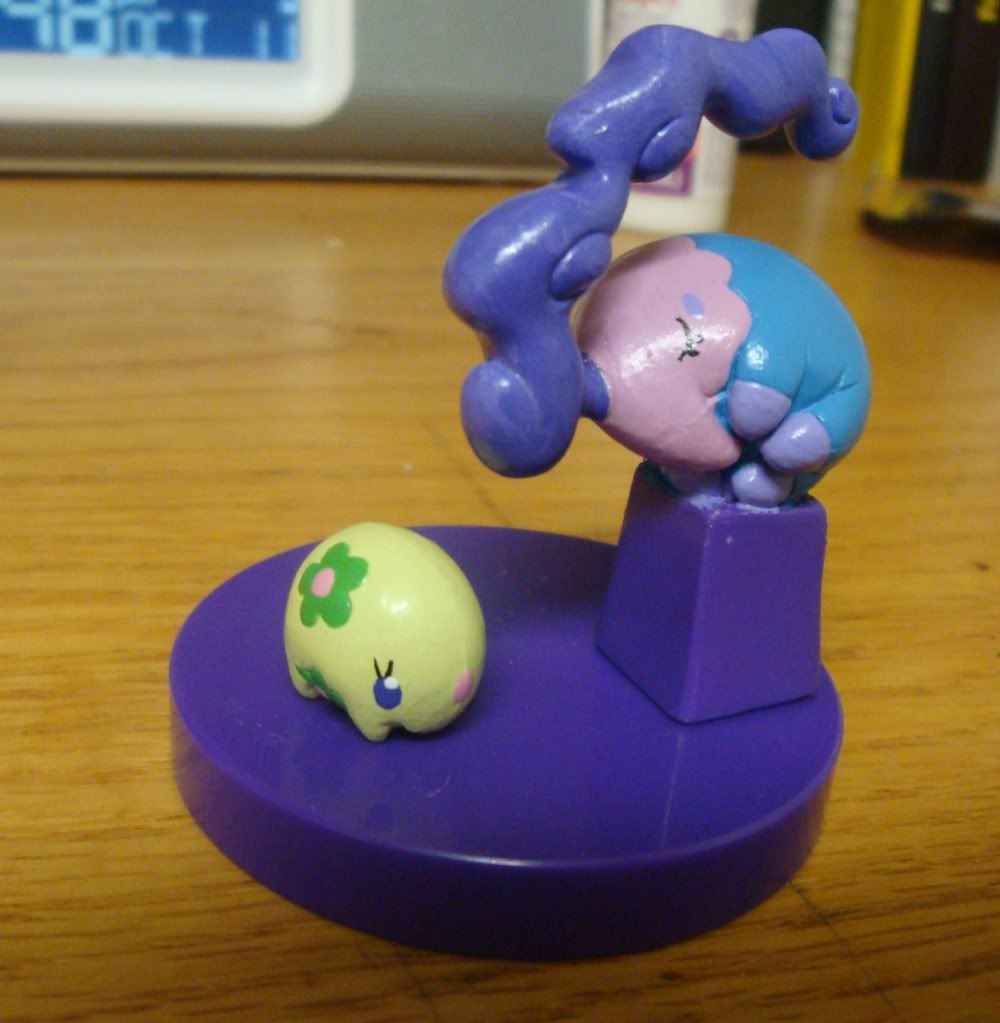 Shinny munna and musha zukan! My first attempt at a shiny repaint. This is for my own collection.
All images can be right clicked->view image to see full size and detail!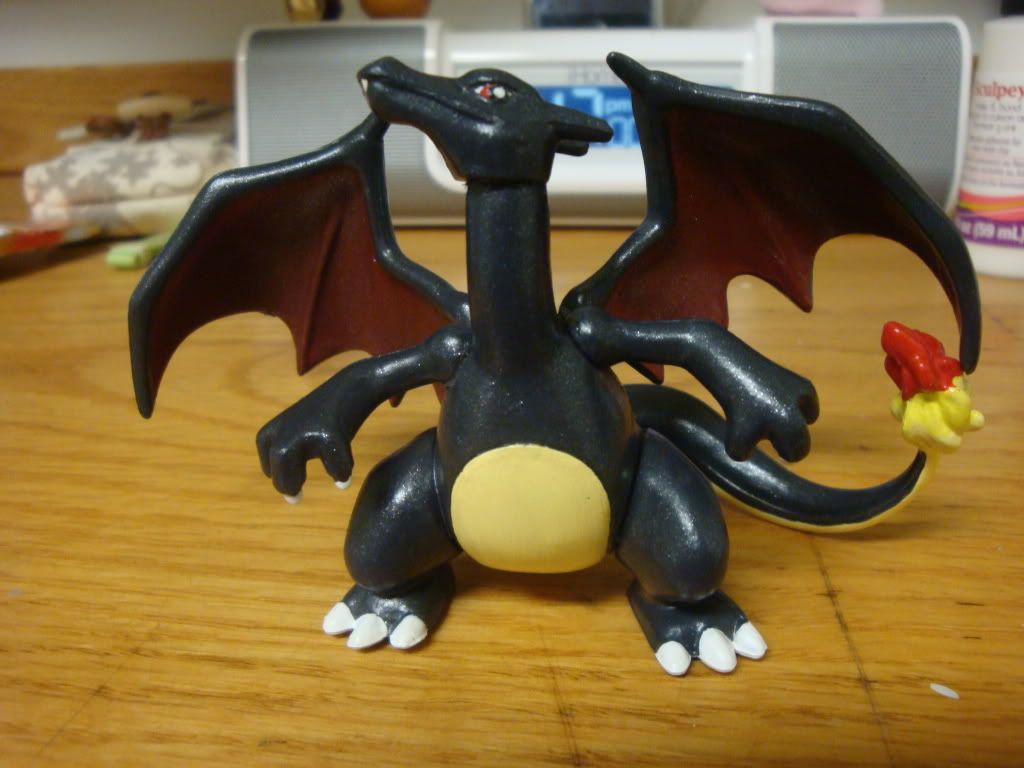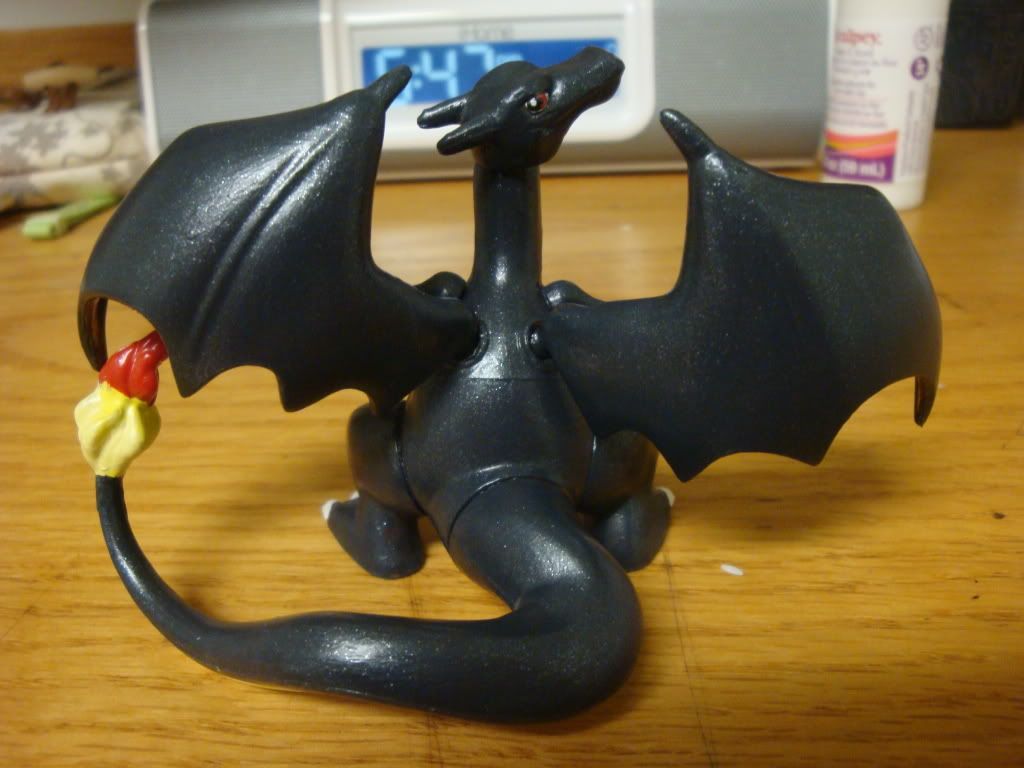 Big bad Jakks Charizard shiny repaint. He will have a new home with
byakuya soon. I used matte sealer plus sparkle medium, so he's got a nice twinkle when the light hits just right. (I love this figure. So much attitude.)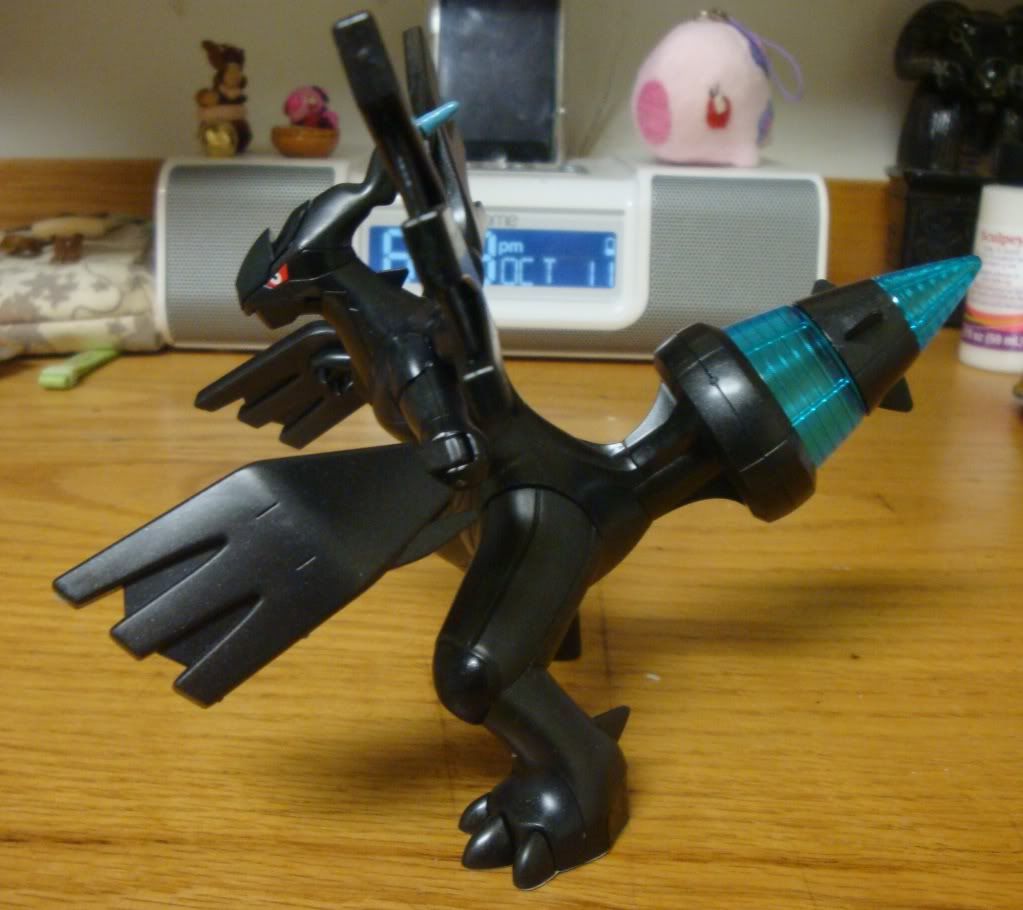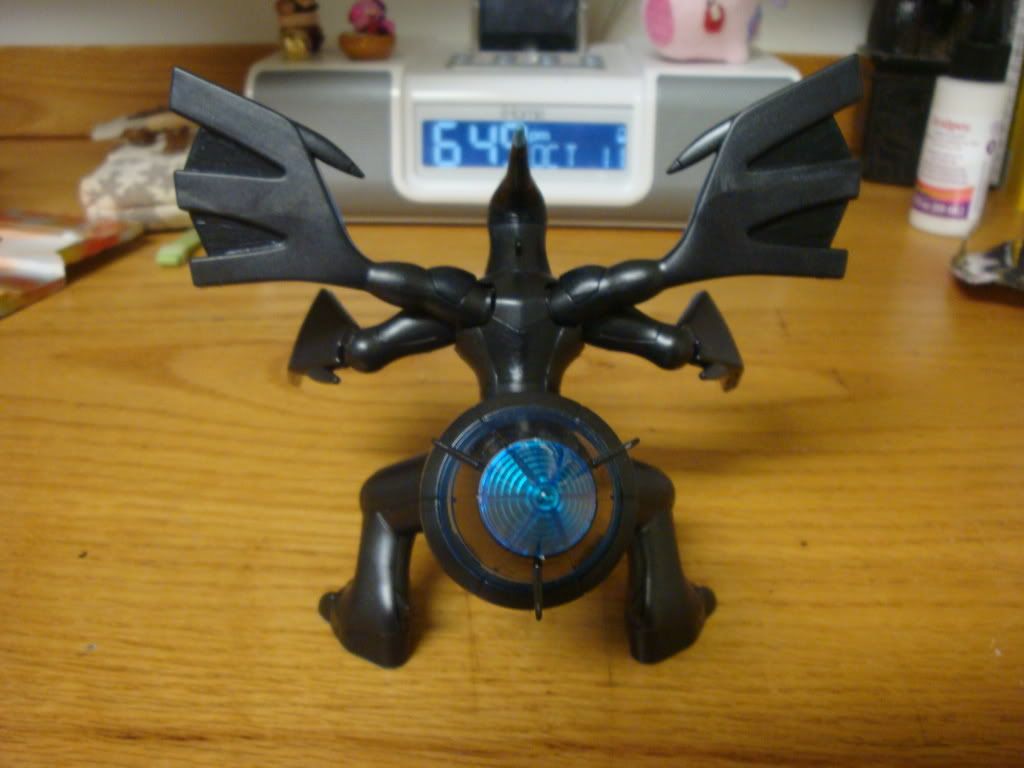 Movie overdrive zekrom! Sparkle plastic is really nice. His detail were handpainted on.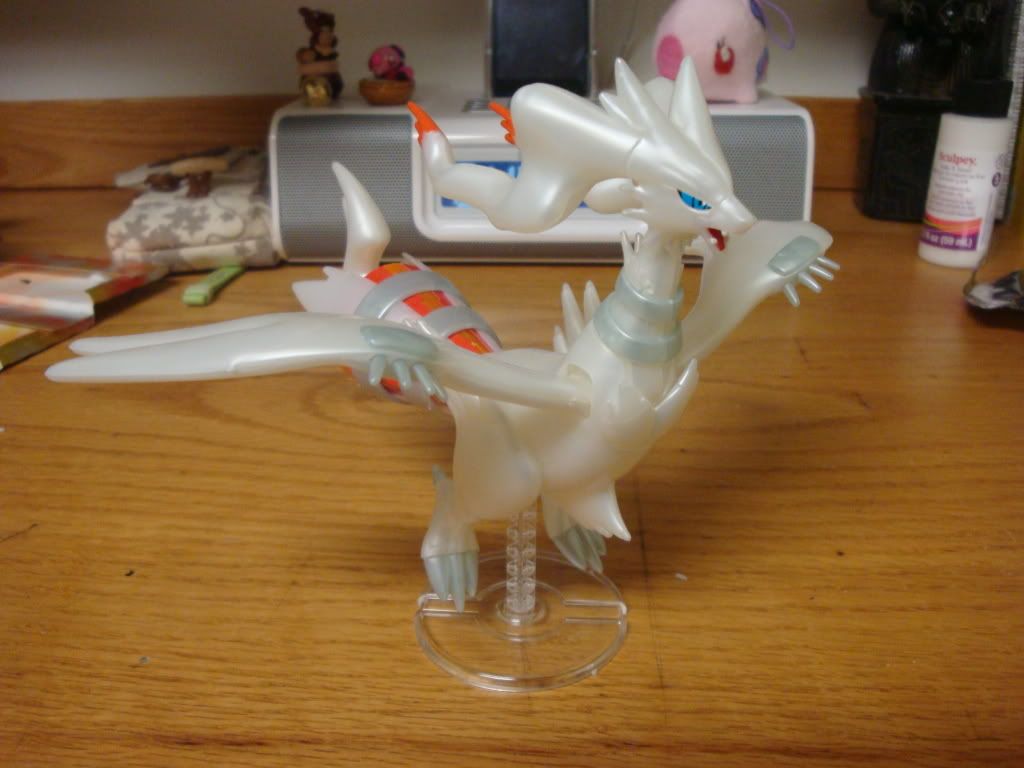 Reshi too! Reshiram has pearly plastic instead.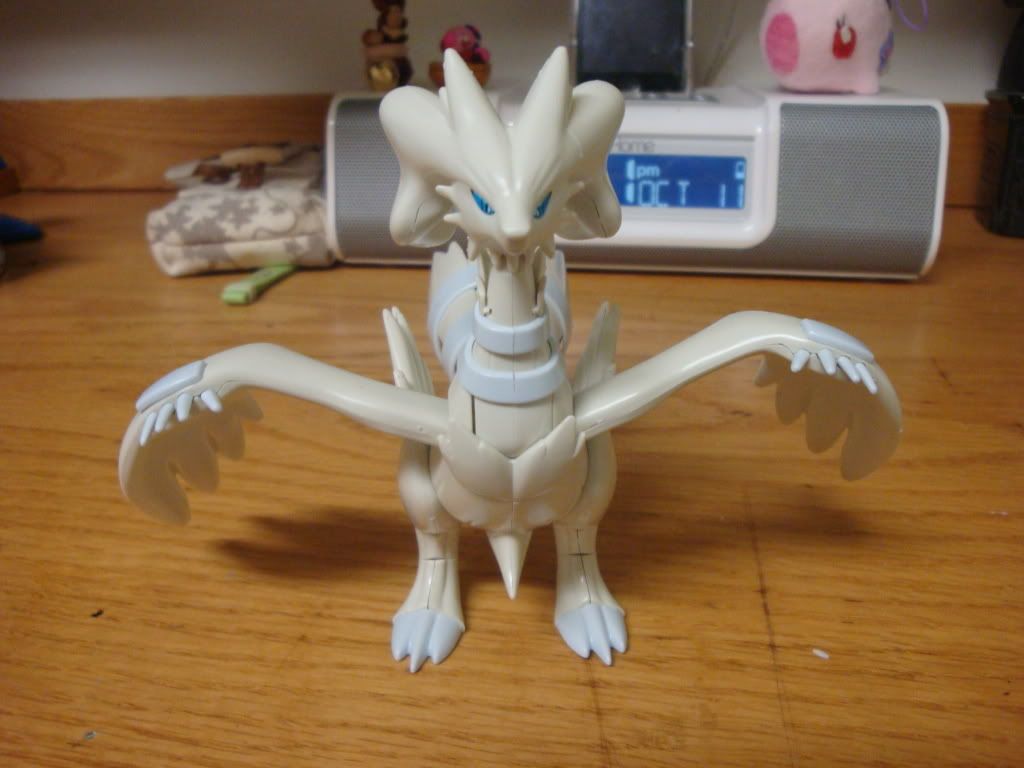 The regular reshiram looks boring in comparison. But I wanted one to match my regular zekrom. And one good thing--only two stickers!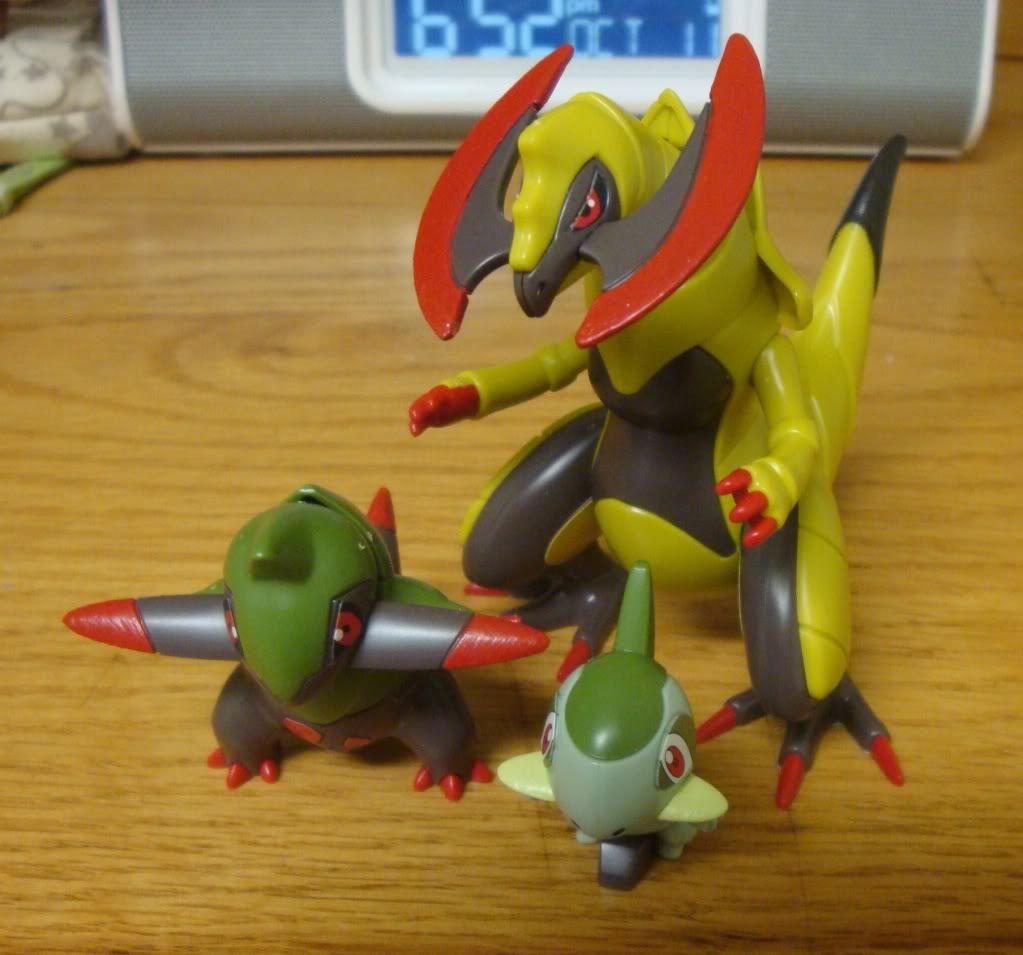 Axew line! This one is really neat and was a lot of fun to paint up.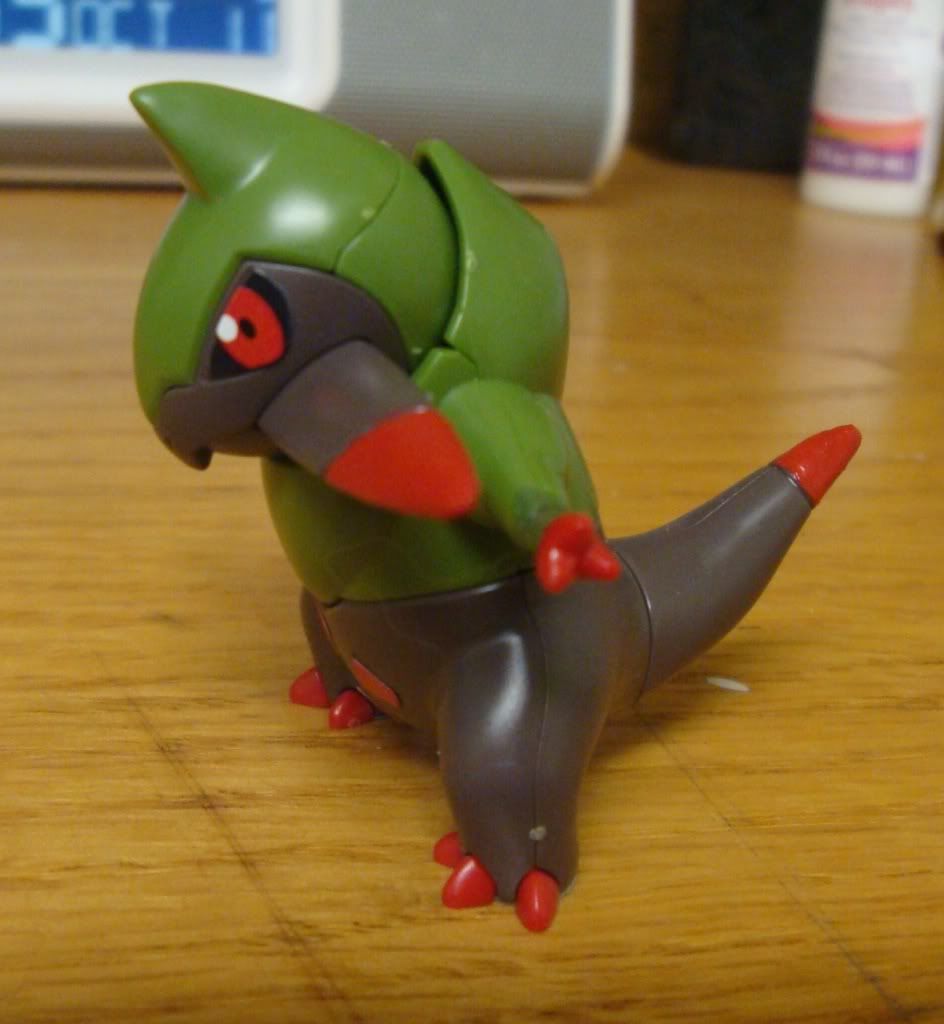 Now I have a question--would anyone be interested in getting figure paintjobs/repaints from me? I'm thinking of a process like...send me a figure by mail (maybe like an old, scuffed, or double?), I paint it up, and mail it back. If this is worth a shot, what price range sounds reasonable for this kind of work?

And finally, some custom slots! Due to time and schedule craziness, they will once again be auction style, and I'll be doing two slots.


Follow meeeeeeeee(w)!
-Each slot starts at $12 and is good for pokemon or human characters! Please bid in increments of $1 or more. (Bids do not include shipping cost).
-Each slot counts for 1 character sculpture unless the winning bid is $25+, in which case you can ask for 2 or a larger-size sculpture if you'd like. Bids over $35 will also include the diorama option.
-All sculptures are made from sculpey (bulked out with foil and wire), painted with acrylics, and given a coat of gloss.
-The average height is between 2 and 3 inches but it varies based on your request.
-WIP pictures can be provided on request. I often post WIP pictures on my tumblr.
-These are being shipped from the US. I package them as carefully as I can but once they leave my hands I am not responsible if the mailman decides to manhandle them :C If you are worried about damage, please ask about insurance!
-For examples, check out my DeviantArt

Slots end Wednesday the 19th of October at 5:00PM EST. Please follow all comm rules and happy bidding! If you have any questions, feel free to let me know.