The Serperior kids set finally arrived! :D If you're one of the people who ordered one from me (
technicolorcage,
jerybunny,
yellowmudkip,
tyltalis,
mandysaurus_rex,
slothyshroom,
jekylljuice85,
know), check here for your totals!

I also have extras for sale: Mienfoo, Tynamo, Beeheeyem, Shelmet, Fall Deerling, Pawniard x2, and Gigalith x2 at $9.11 including fees and shipping to anywhere, and some older kids and clipping figures. c:

Sales permission granted on 09/03/11 by
dakajojo.

- My feedback thread can be found here
- All prices are in USD and do not include shipping and fees unless otherwise stated
- I ship worldwide from Singapore. Packages sent by air mail will take about 6-8 working days to arrive in the US, and 4-6 days to the UK
- I only accept Paypal at coal.and.candlelight[at]gmail[dot]com
- Please send payment as goods, and include your username and item(s) bought in the memo field
- I'd love to trade! :D I collect Aipom merch and Hoenn kids. Check out my wants list here!
- I can't be held responsible for items lost, damaged, or stolen after the package leaves my hands
- I'll try my best to get items shipped out within the week! :D
- If you comment asking for a quote and don't get back to me within 24 hours, I will sell the item to the next interested party
- I will hold items for up to 48 hours

Serperior claims:


Cubchoo -
jerybunny
Mienfoo -
slothyshroom
Duosion -
know
Beeheeyem -
yellowmudkip
Deerling -
technicolorcage
Serperior -
tyltalis and
mandysaurus_rex
Shelmet -
jekylljuice85

Extras:



These are $9.11 including shipping and fees :D Please send payment to coal.and.candlelight[at]gmail[dot]com and I'll get them shipped out today or tomorrow! :3

Older stuff:

Extras from the Samurott kids set



$4.50 each

SOLD: Lilipup x1

Clipping figures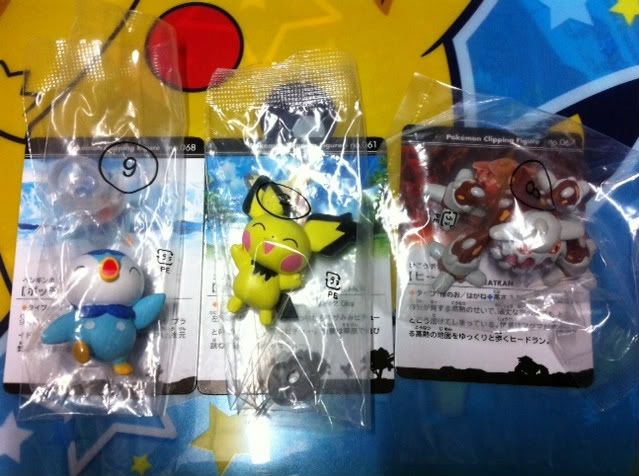 $4.50 each

Thanks so much for looking!