Due to awesome support (and trick-or-treating), I am extending Floaroma Pokemart's October 10% proceeds donated to charity through Nov 1, 11:59pm PST. So far, we have pulled $105.68 together to the Horn of Africa Food Crisis!

About 40 unboxed Pokemon kids have been added, along with...

Canvas plush!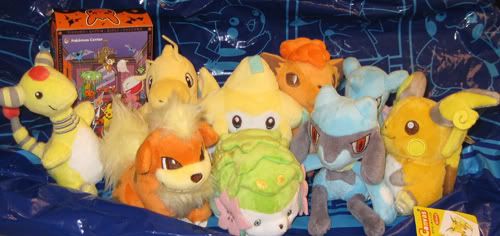 Also tons of boxed kids - most around $4-6!