Finally, these Zukan have come in, actually just after three weeks. I adore the shipping speed of EMS but it matches what it costs. Still we have so many people here to share it, so... Back to the business, it means I need your payment for the final shipping, which will be $2.50 evenly for each person. It's just the minimum shipping cost plus the material cost and fees. No extra fees. Why not? Stupid question because no one likes it. LOL

So, please send your payment to:
weizhentian@hotmail
And as usual, leave your LJ name, and what you won for. Please let me know if you need them sent to a different address other than your shipping address on Paypal profile. You have time to pay for it till this time next Tuesday. If you are able to send it before this Friday, I can get your items shipped out this weekend. Sounds awesome, right?

I take a picture for everyone's Zukan. Generally they're in acceptable to good condition. (Poor<Acceptable<Good<Excellent<New) with just a tiny scuff or dirt. But some have bigger one or are slightly damaged. I feel sorry about it but there is nothing I can do right now. These Zukan are so small and delicate so I am afraid that it will be broken so easily if I apply a magic eraser to it. So take care if you decide to clean them up. EDIT: I've managed to clean up most of the dirt, but I can not erase the paint. That's it.

There're some leftovers at the bottom of the page. Each piece will be US $1 except for Surskit and Masquerain which will only be US $0.50. Lines will be US $3 each. I will combine them to what you won for. EDIT: GA participants only before all payments clear. I will list the leftovers in my sales post if they're not claimed.

Alright alright, it's feast time!

angelfish3 everything is ok except that Rapidash has dirst on both sides of its body. EDIT: I've cleaned up Rapidash so it is white as snow again. C: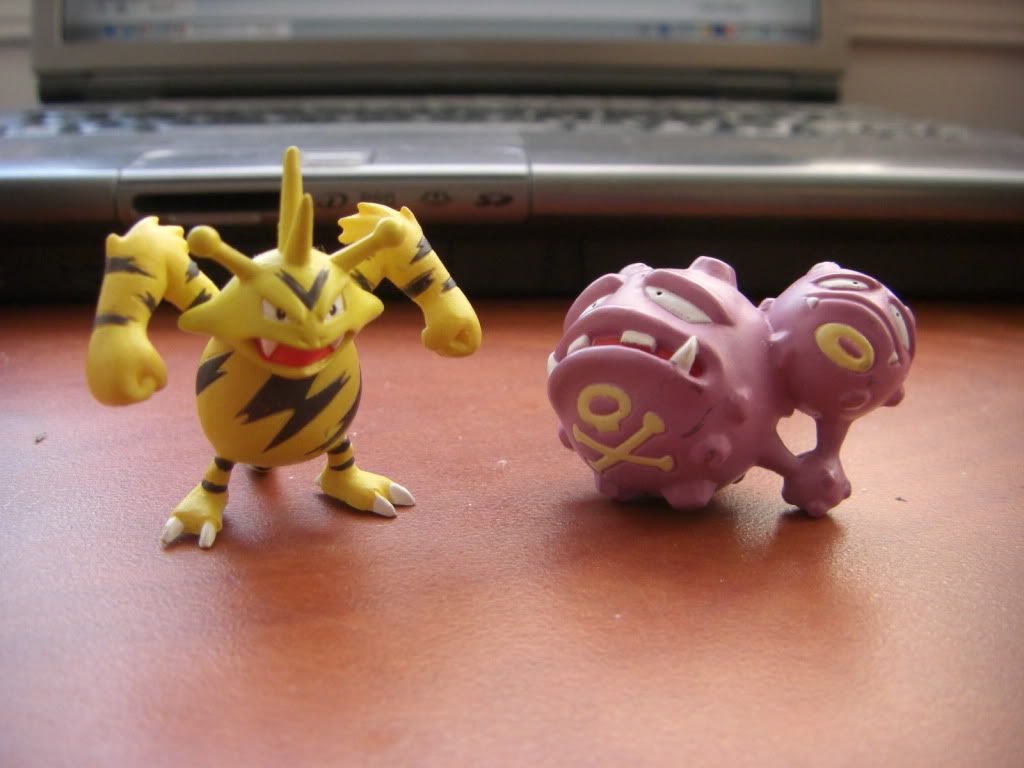 bellyofthewolf both are good but Weezing has some dirt on the jaw. EDIT: I've cleaned up the dirt for Weezing, though it is more tough to get rid of.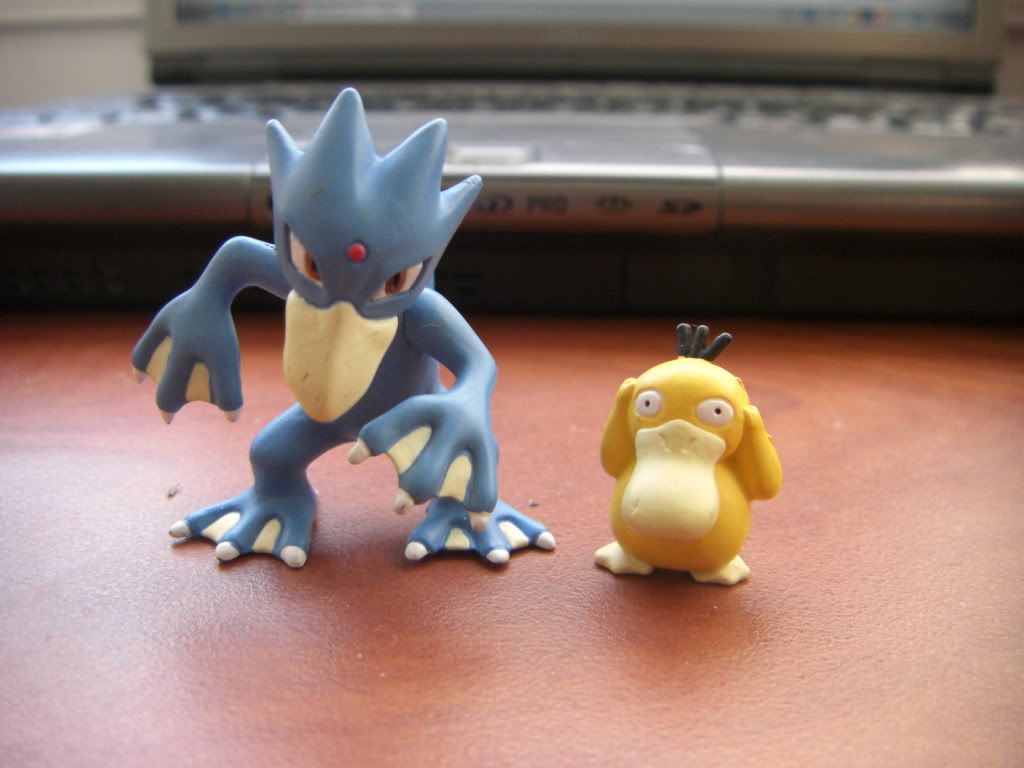 chaos_21 good except for a little dirt on Golduck.

cheeseyspoot nearly excellent except for some tiny scuffs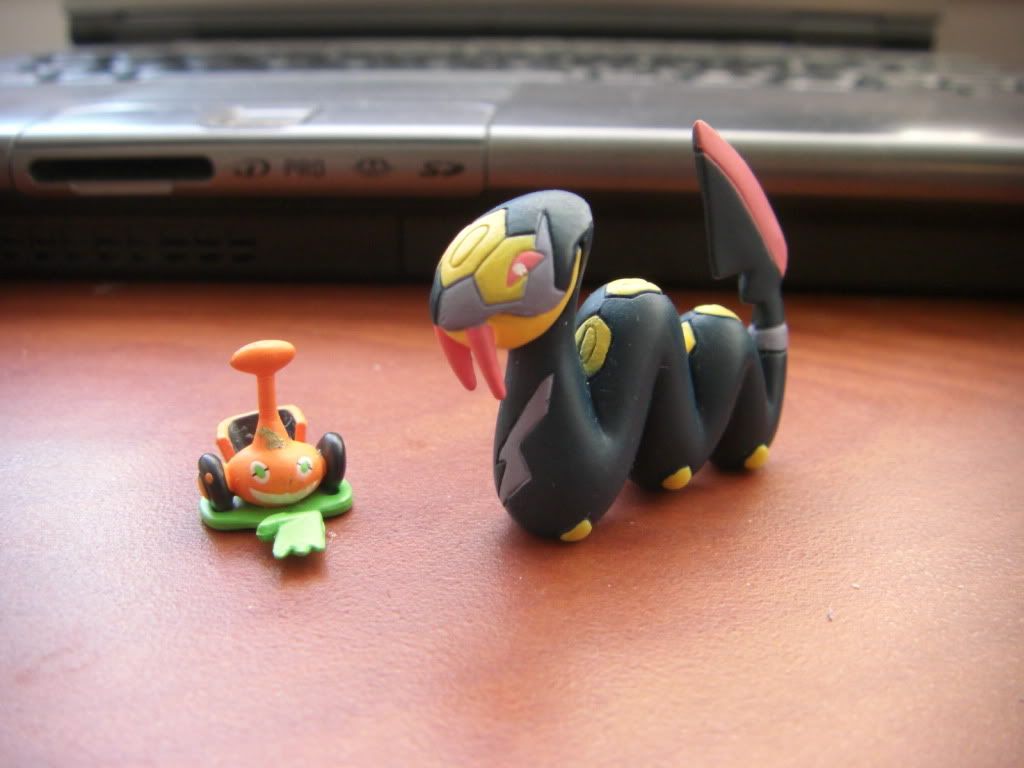 combustion__ Rotom has a paint on its "head"(handle? part)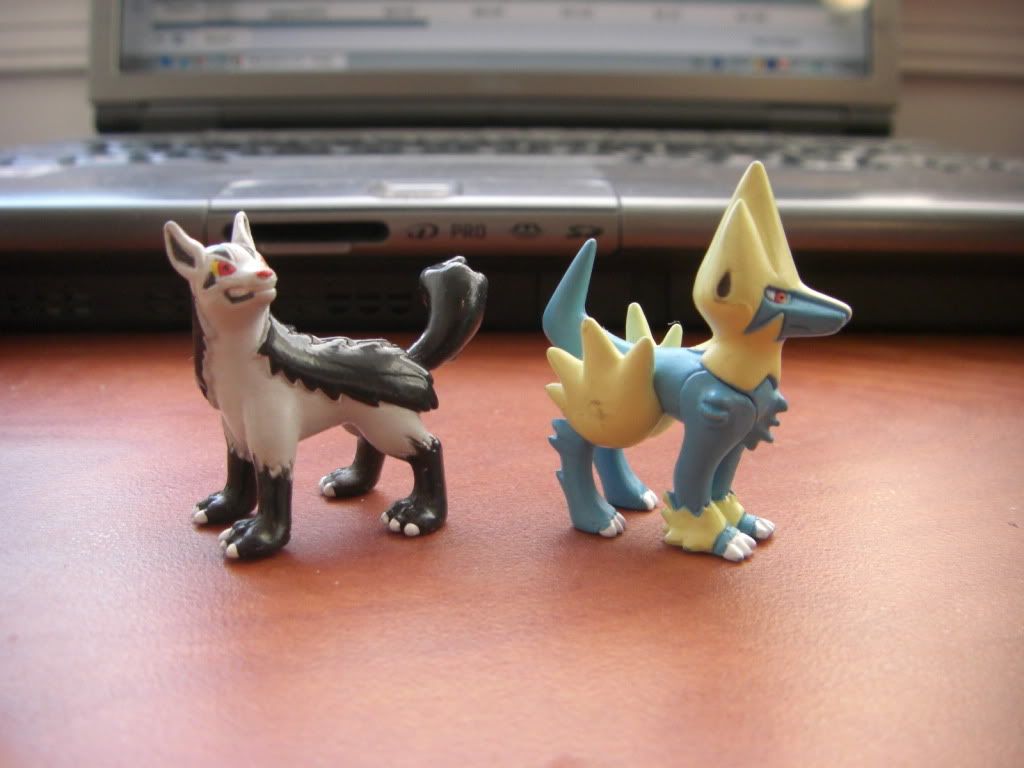 doryphish333
Manectric has some dirt on its thigh.
EDIT
: I've cleaned up the dirt on its thighs.
eeveelu I have to take them out of the original package to check the condition. They turn out to be excellent!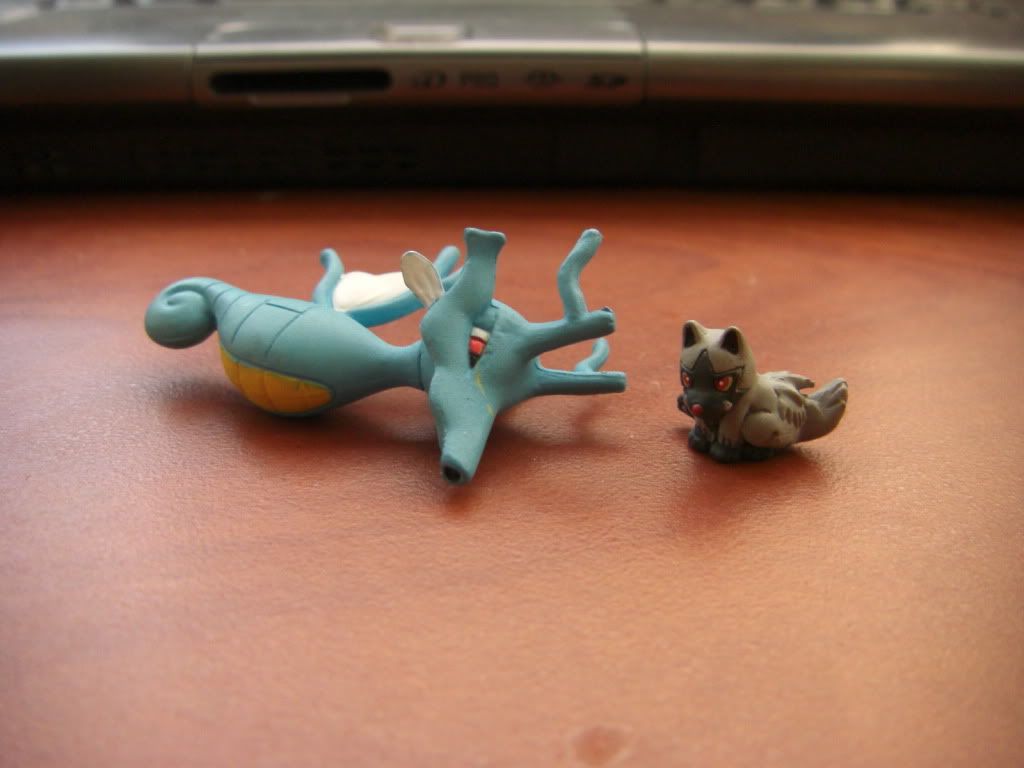 greytotoro Kingdra has a yellow stripe of paint on its nose (mouth?)

poliwhirl Cresselia is in poor condition I am sorry. Her left wing is slight broken so she can not stand well, and she has paint lost on the right and back wing. EDIT: I've cleaned up the dirt for the egg of Togepi.

jerybunny Spheal is good. But the peg is not for it. I have no idea what it is used to be.
joshpho both good. Whiscash does have its peg. EDIT: I've cleaned the dirt under the mouth of Sunflora.

shiny_vulpix both good except for unavoidable scuff.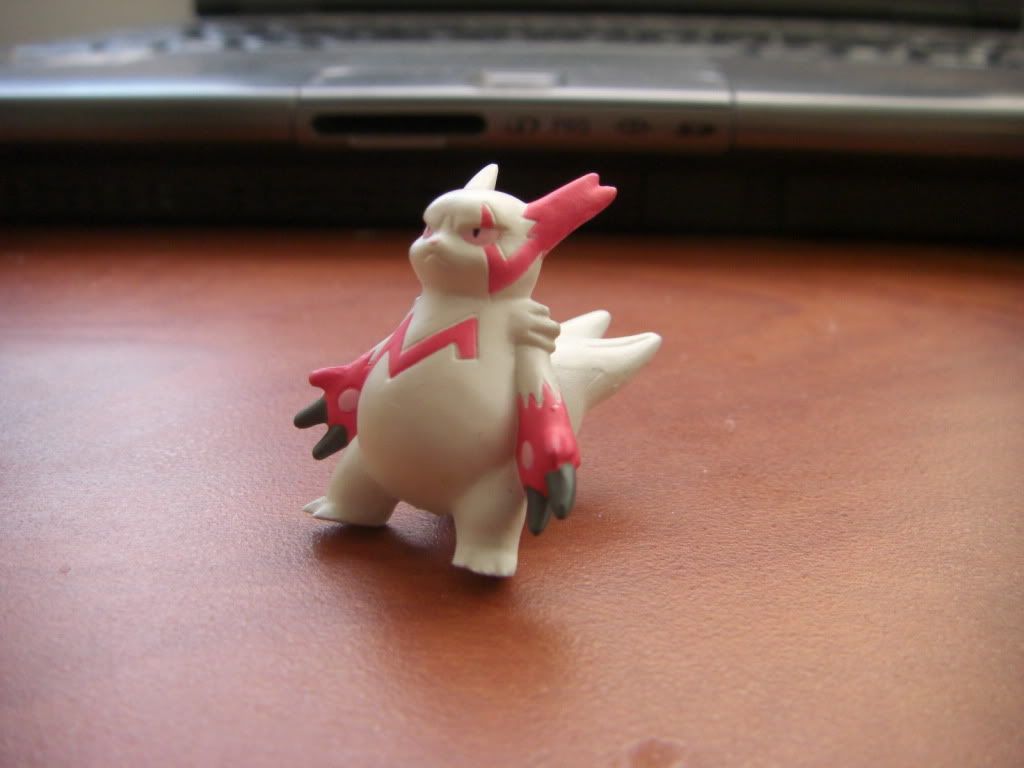 sugar0coated Zangoose is good except that it can not stand well w/o the peg.

umbreongirl Walrein has a paint lost for its hair. Every guy left is good.


These are up for grab. See the price listed at the top of the post.
Green lizards say "Thank you for reading!"