Hi! I'm doing a re-intro since over the last year my only activity has pretty much been stalking sales posts for Moltres.
So… Hi. I'm moltres93.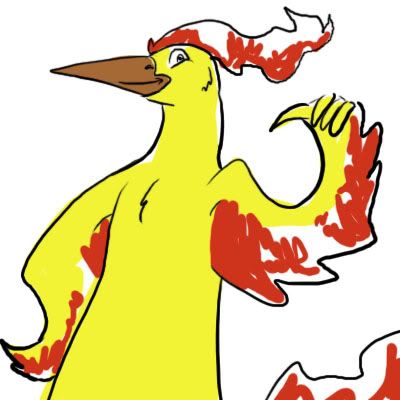 I'm a hardcore collector, mostly of toys. My collections include ravens, TransFormers red pandas, yellow Yoshi, My Little Pony, dragons, phoenixes, axolotls and Spyro, to name a few. But first and foremost, my main collection is Moltres and Pokémon.


I consider myself a big kid at heart. I turned 18 this year but I still chose to spend my own money on toys and games. I take pride in my collections - It's what I really enjoy doing, so I don't people get to me when they make comments like I'm "too old for Pokémon".


Yelsha42 is my boyfriend of 3 years and is also a Pokémon and Charizard collector (though he lurks on Pokémon Collectors even less than me). In real life, I love drawing and hope to get into a career in cartooning or animation.


And below the cut you'll find my ridiculously long wants list (and also need some info on some of this stuff too)…



Okay. Some of this stuff has been on my want list for YEARS. I would really appreciate it if anyone knows where I can find any of this stuff, and of course if you have one for sale yourself I'd be more than happy to take it off your hands!

Most wanted:



Metal Moltres top


Action Flipz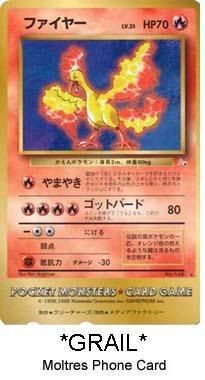 Moltres phone card



The plastic insert/divider that came with the Japanese version of this deckbox (note, I don't actually need the deckbox itself)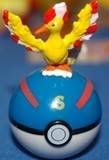 Roller stamp



More roller stamps



Jenga card and Topps card



Postage stamp



Moltres pin in Great Ball case




Moltres card thing?



Clear kid




Another clear kid



Dice thing?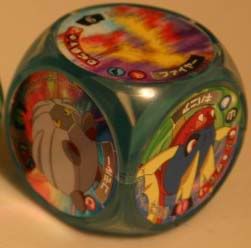 Holographic dice with Moltres on one side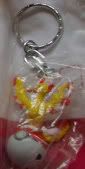 PokeBall bell keychain



Metal coin



FR/LG kid box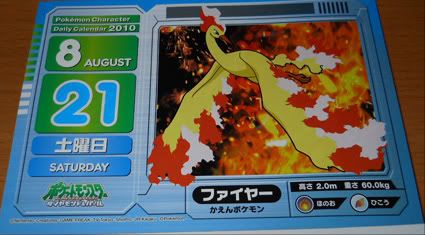 Calender page



Amada sticker

Colour variants:



Green and blue Moltres gum wrapper



Plastic dice.. What other colours exist? I have only seen orange, gold, green and purple.



Green base chibi Moltres stamp



Keshimon(?) What other colours are there of these? I have gold and light green.




Marbles



Different coloured mini models



Different coloured rollers (have I missed any colour variants in this picture?)

Does it exist?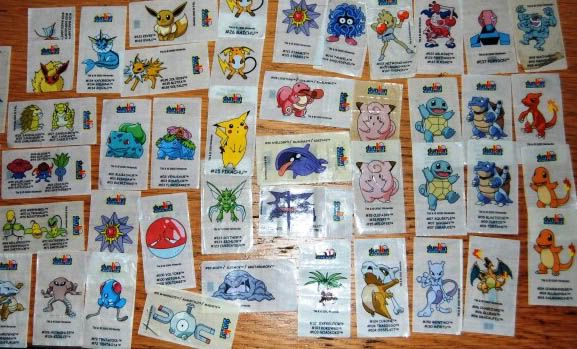 There seems to be one of each of the first 151 Pokemon of these gum wrappers, but I've never seen a Moltres one



Again never seen a Moltres one but I assume there is one out there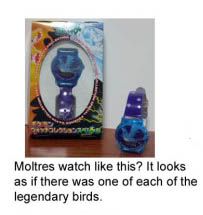 Looks like there was one of these made with each legendary bird, but I'm not 100%



Do all keychains in this series come in gold, silver and bronze? I have only ever seen a silver Moltres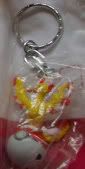 Does this bell keychain come in an Ultra or Master Ball version as well? I have the Great Ball and the Poke Ball is on my want list



Is there an Ultra ball version of these? I have the other 3 types of balls in my want list

Lower priority:



Sticker with Moltres



Puzzle with Moltres



Legendary birds 3D keychain



Legendary bird stamp keychain



Bootleg Moltres UFO (eyes are embroided rather than plastic buttons like on the official UFO plush)
Thanks for looking!! ^v^