So, you guys. It's November. That won't mean much to some of you, but to others it means... NaNoWriMo. Come on, Pokemon collectors! I know there are fellow Wrimos lurking in our midst! Come out, come out, wherever you are! If you're interested, I'd totally love to be writing buddies. (<- This is a link.) How did your first day go? What's your word count? :D

Since I love NaNoWriMo so much (and to make this post not off topic), have a little photostory!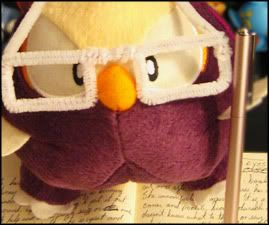 Shakespeare the Stunky loves NaNoWriMo too!



If you're unfamiliar with NaNoWriMo you'll need a tiny bit of information here. It's actually National Novel Writing Month, where hundreds of thousands of people gather together and attempt to each write their own 50,000 word novel (approximately 175 pages) in the 30 days of November every year. It was founded by the amazing Chris Baty in 1999 with only 21 people and has steadily grown every year. In 2010 the participant count was over 200,000. It's the most amazing writing community I've ever had the pleasure of being a part of and I absolutely love it! This is my third year. If you would like to know more, this page has pretty much all you need to know.

It's a well-known fact that what keeps Wrimos (that is, the people participating in NaNoWriMo) writing is 1. caffeine, and 2. sugar.

Now you know. Proceed!



(My notebook has had run-ins with liquids. Oops. And yes, my chocolate bar is epic. Be jealous.)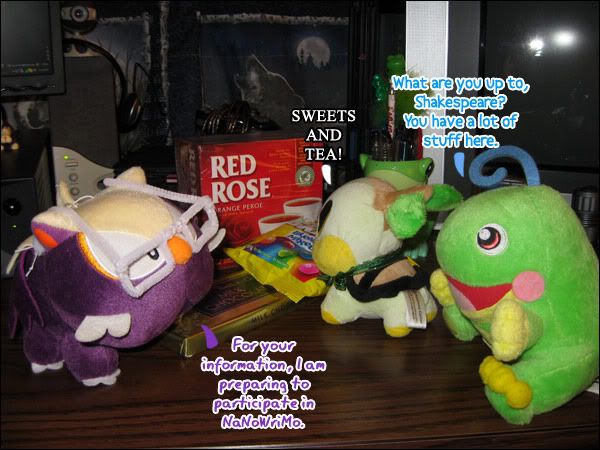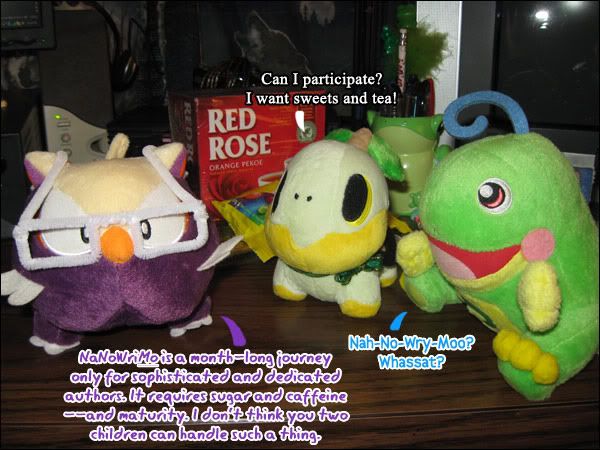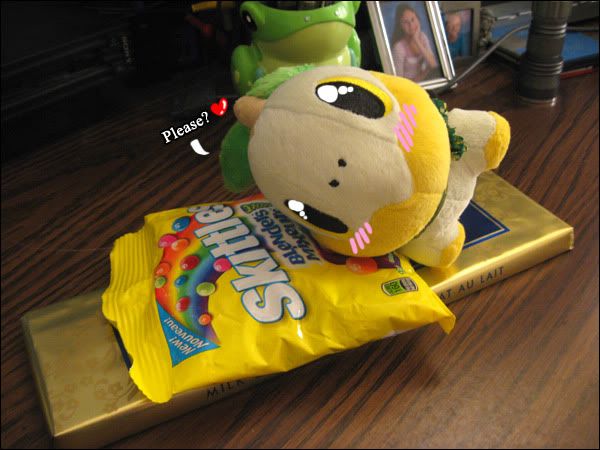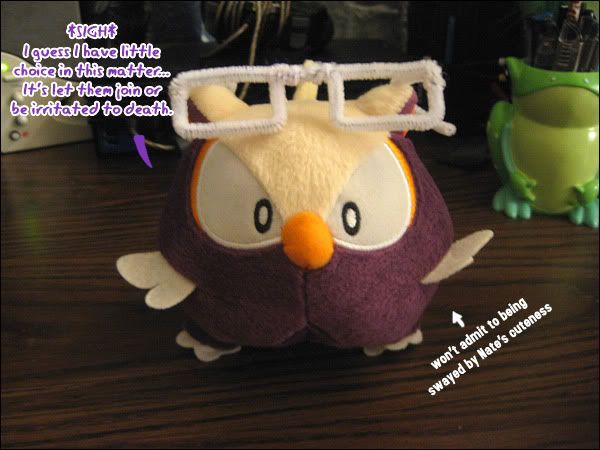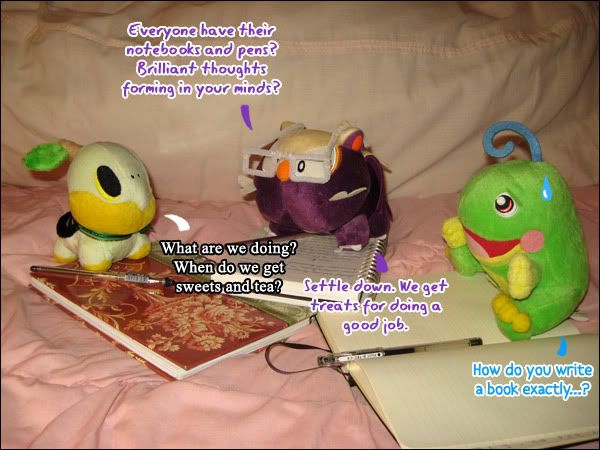 Several minutes later, after talking Nori through some things...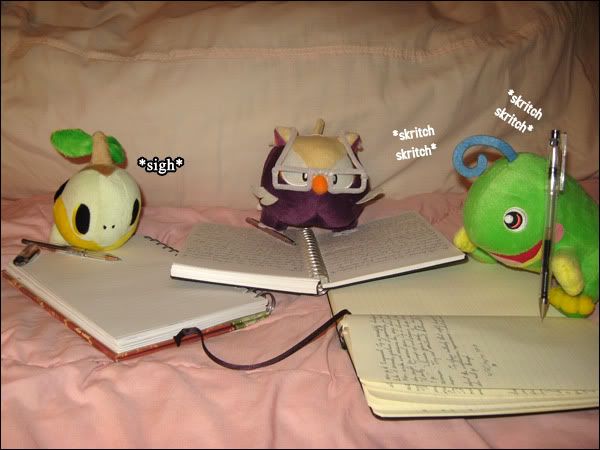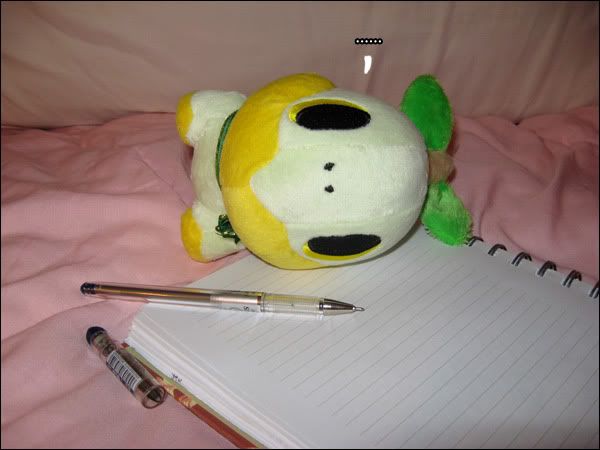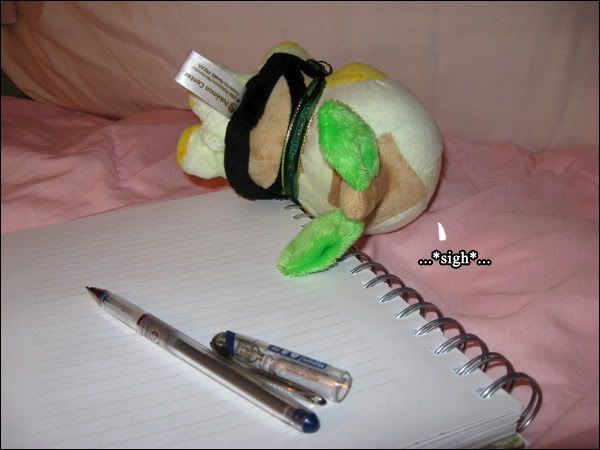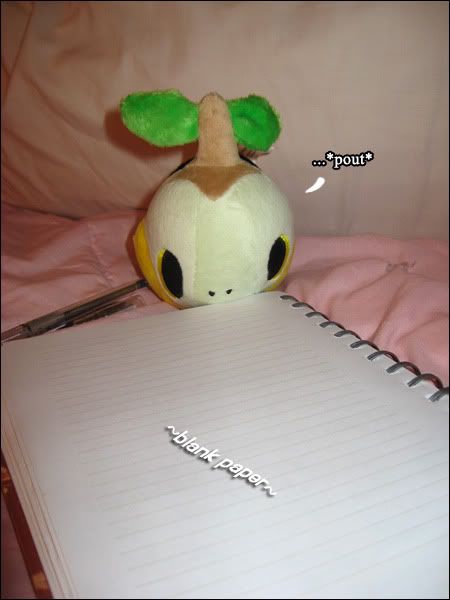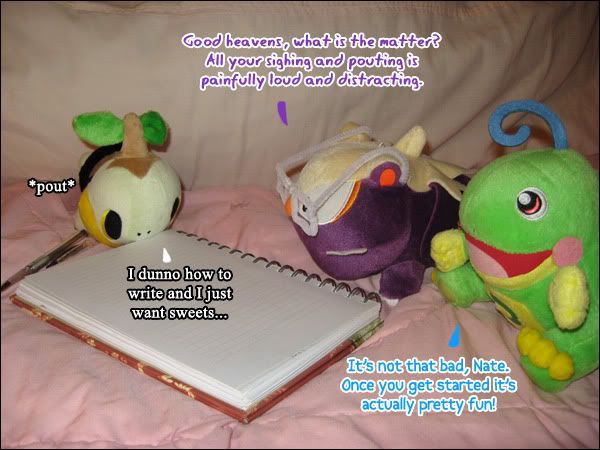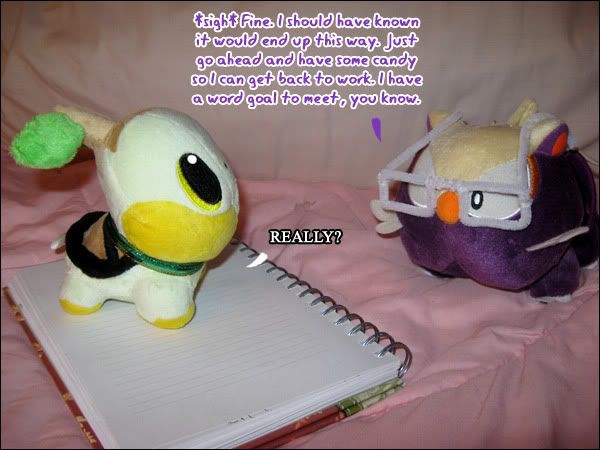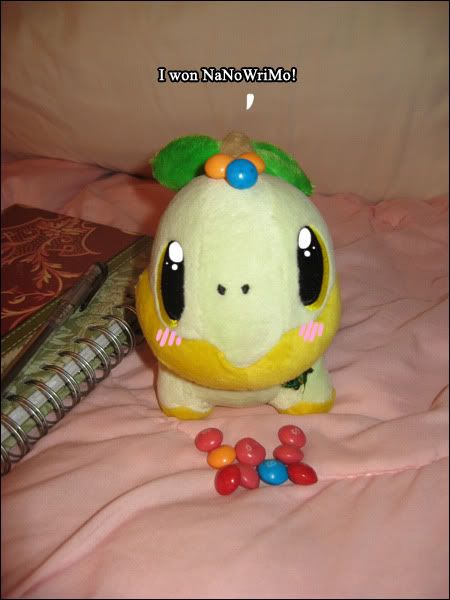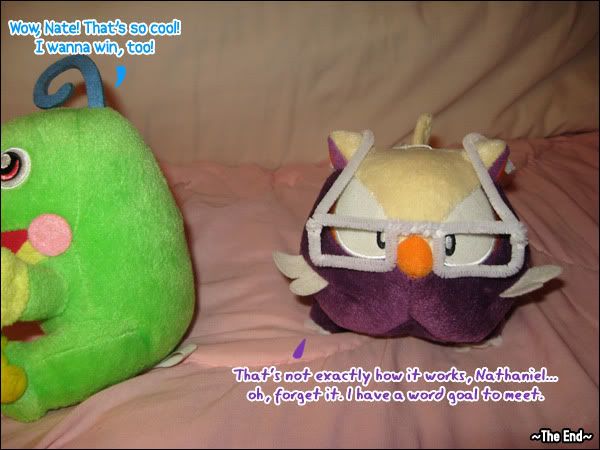 At least Nate got his sweets, and Shakespeare got his quiet. Do you think Shakespeare will cross the 50k finish line on November 30th? Cheer him on! :D

And to all my fellow Pokecollecting Wrimos...




We can do it!