Well, I'm having some Paypal issues, and as much as I love how this hoodie came out, it's just too big for my scrawny self, so it's best that it finds a new home, hopefully with a hardcore Leafeon collector who will actually wear it. XD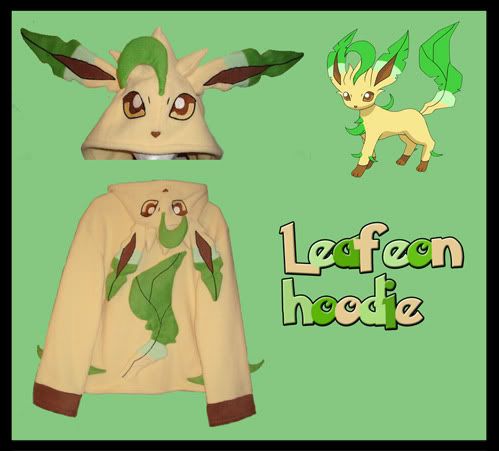 Click the picture for link to dA journal with info and bigger pictures. I'm asking for $200 shipped (in the US), but will consider payment plans. It's one-of-a-kind and I don't and won't be taking commissions again. Would make a great Christmas present (for yourself or another collector, heh).
The sale doesn't have to be through dA, I just have more luck with viewing things on my Android phone while at work there than LJ, which loads stunningly slowly. I can be reached much more quickly via email than here or dA though at customanimetextiles@gmail.com
Sales permission granted by Gin in June of 2009.