My second and last post about this since I did the first one on a Friday night, when there seems to be the least amount of activity, here, oops! Just in case any potentially interested parties didn't see this. :)

I'm selling this never worn, one-of-a-kind machine embroidered Leafeon hoodie I made, size mens/unisex medium. As much as I adore how this one came out, it's just too big for my scrawny self and I don't really won't have room for it after my upcoming move, so I'm hoping it will find a home with a dedicated Leafeon collector. I don't take commissions nor do I have any plans to do so in the future, so this may be the last opportunity to get one of my hoodies first hand.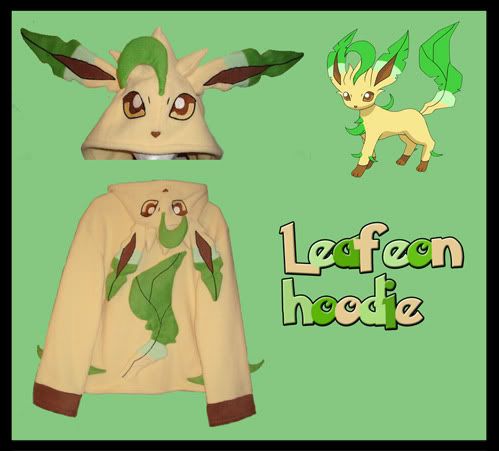 Click the picture for link to dA jounral with info and bigger pictures.
The sale doesn't have to be through dA, I just have more luck with viewing things on my Android phone while at work there than LJ, which loads stunningly slowly. I can be reached much more quickly via email than here or dA though at customanimetextiles@gmail.com
Sales permission granted by Gin in June of 2009.