Hello everyone! :D



Hello everyone! I am Cheaneulle, but please, call me Rem or Remi, it's simpler! :P

I have been collecting Pokemon since about 1996 when I was like 6.. Lol it actually makes me feel sort of old! I always remember that my parents and grandma would complain about buying me pokemon because "We spend so much money on this stuff and you're just going to grow out of it!" Well, ha! I'm 21 now and I'm still collecting :P (I think this mainly referred to the cards.. I think I have over 1000 now x.x)

Anyway, being a weirdo aside, I am pretty happy with my collection so far! My boyfriend likes to tease me though because he knows I'm powerless to the pokemon.. Like this weekend, I work for Anime Stuff Store and we worked Youmacon this weekend.. I spent so much x.x Haha

Now, onto the pictures! :D

Plush: (The Emboar and Halloween Pikachu are new from this weekend!)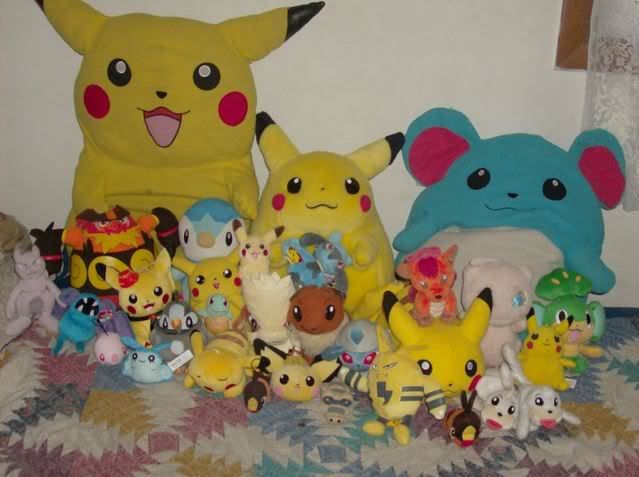 Figures: (I apologize for the craptastic pictures, I didn't realize how bad they were until I uploaded them and had already moved them! D;)

All of them:




First Generation Only: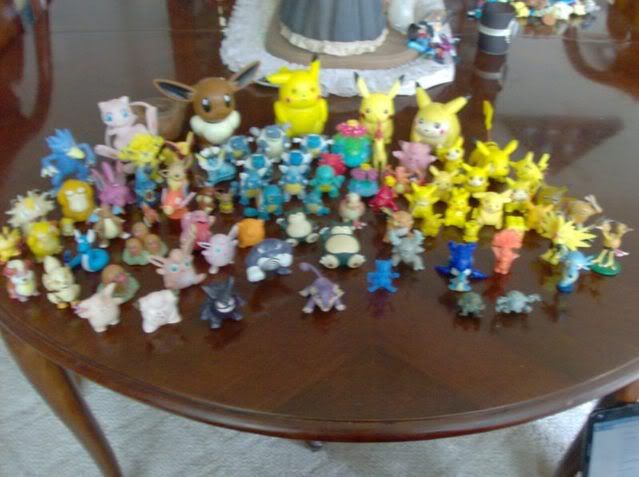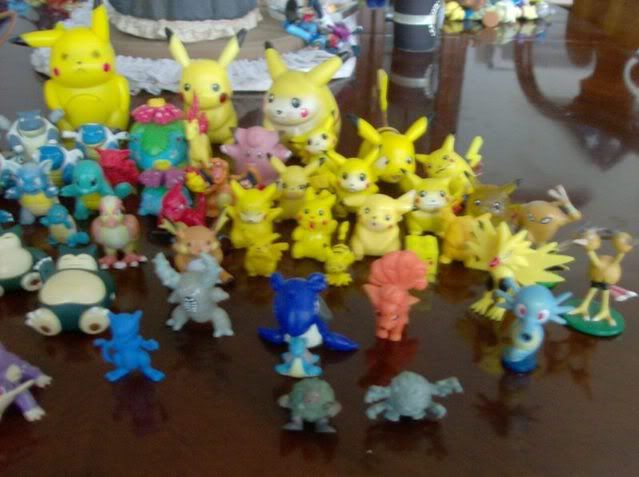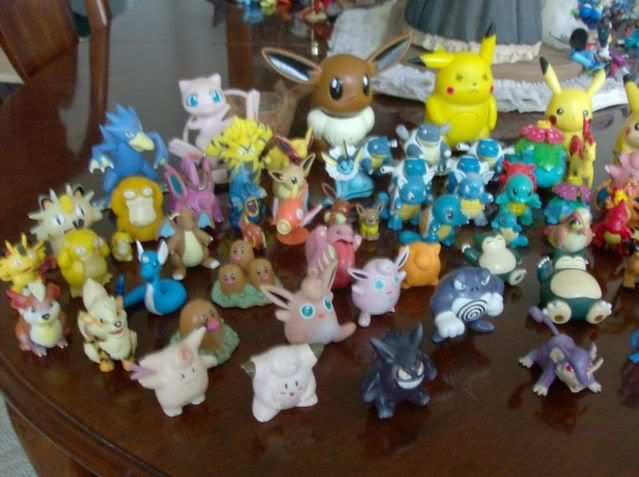 Trainers:





Second Generation: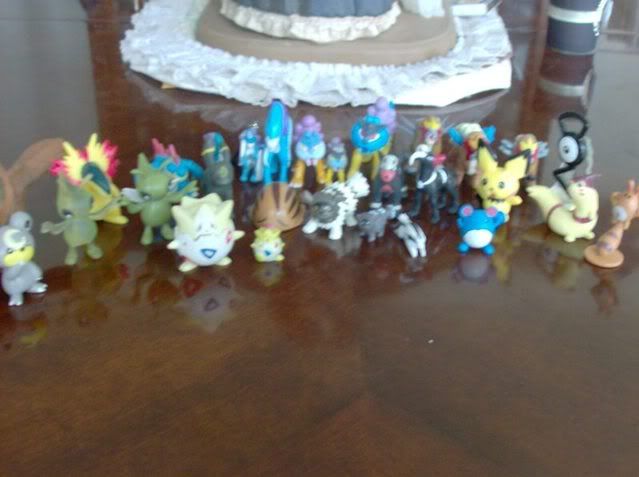 Third Generation: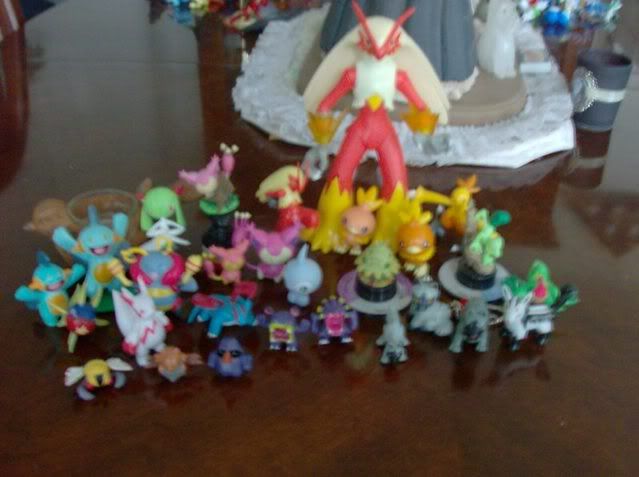 Fourth Generation:





Fifth Generation:





And, here's a funny little picture X3 Reshiram reminds me of Blue Eyes White Dragon.. Thus, this was born! (I hope this picture is okay to post!)






And now it's time to show off my new stuff!!:

My first Zukans!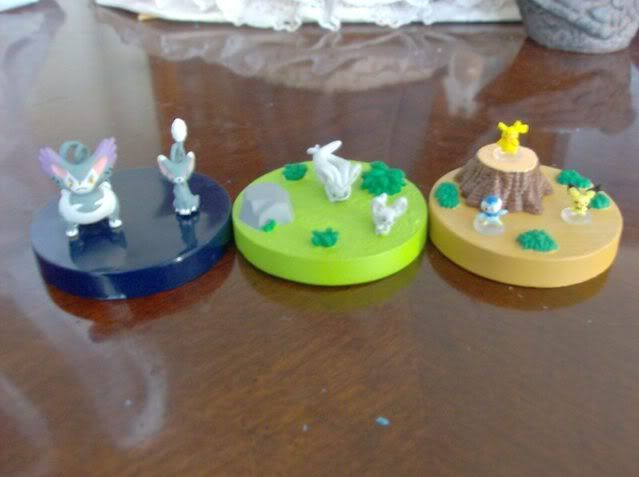 New Kids/Figures:






Question Time!: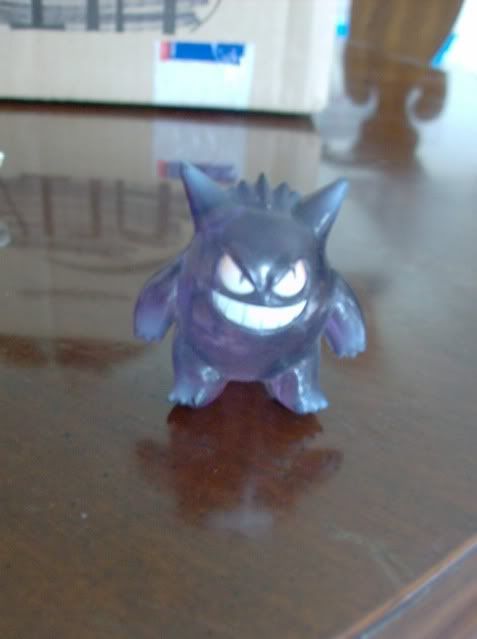 I've had this little guy since I was little and I just wondered if anyone knew if there was ever a Haunter and Ghastly done in this clear style too?



Wishlist!: (Just a small chunk of it, anyway! lol)

-So, I just saw a group order for the clear figures(like my Gengar) and I saw a Pikachu, Buizel, and Reshiram that I would love to get a hold of! (Also Bonsly or Weavile, lol)
-Growlithe and Arcanine Zukan
-Gashapon of slowpoke in an intertube


Hope this post wasn't too long! And, if anyone is interested in better pictures or pictures of specific things, totally let me know! :D (Please let me know if I've done something wrong too!)