Meet Galileo, the Golbat! He enjoys flying around trees for hours, all the while thinking of how being a Crobat will make his job as a cargo carrier easier. In his spare time he enjoys laying back and listening to the classics from the 1950's. Anyone for a little Nat King Cole? ♥♥♥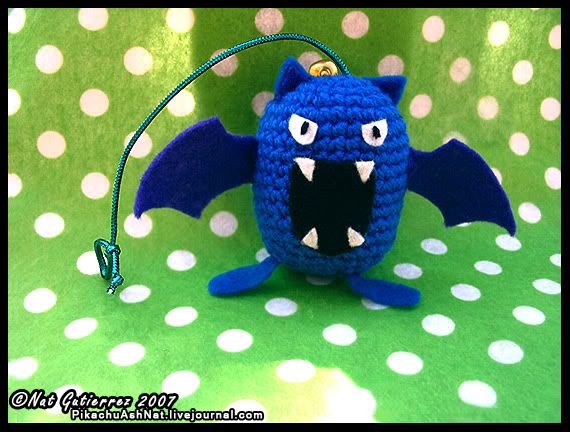 Here he is in all his bell plushie goodness....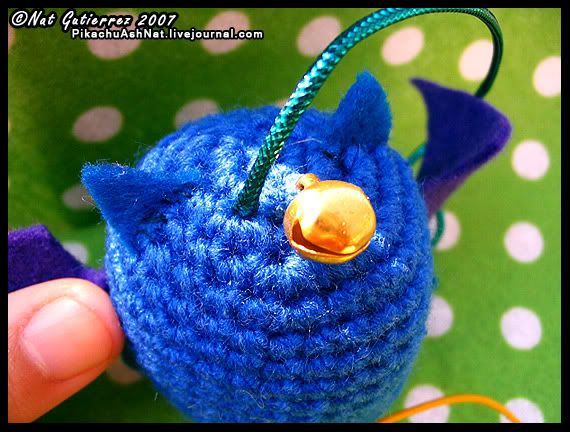 How can he not be cute with his little bell?!
I'm not sure what colour to paint it... I was thinking light blue, but a nice light purple might look good, too... eh?



Time to head out to visit a friend...



It's Ellie, the Electabuzz!
"I've been waiting for half an hour, next time use a map, Galileo! >:|"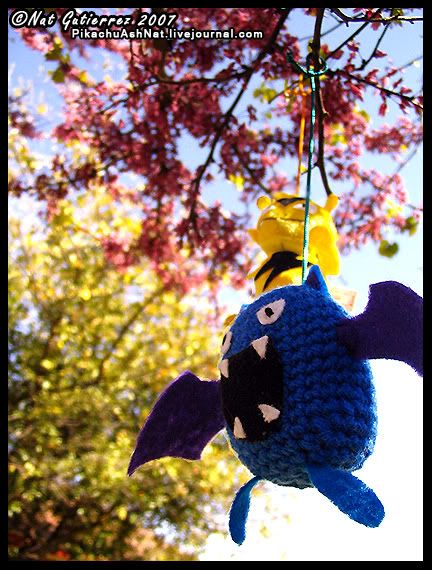 "I'll make it up to you, for we shall go sight seeing today! :D"
Galileo used "Fly"!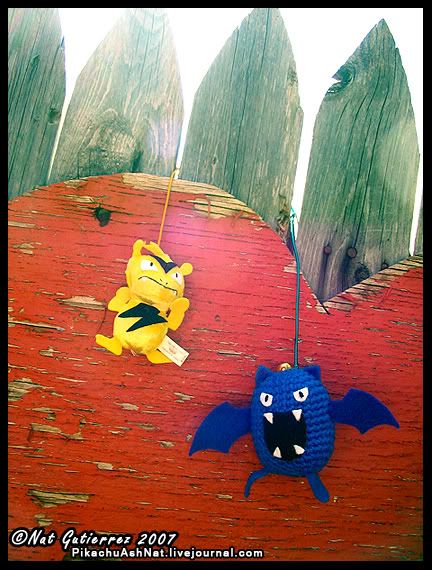 "Hmm...Okay, I'll admit it, we had a good day."
"Ladies always love the heart.. ;D"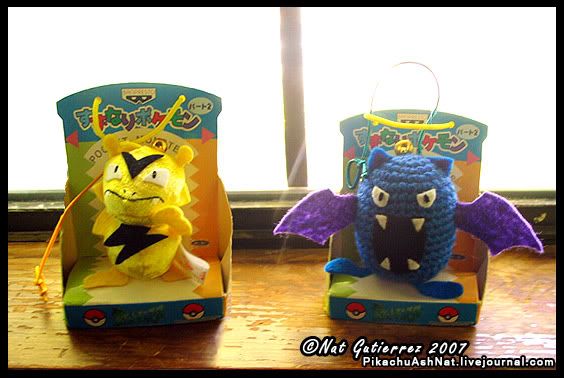 Time to rest and enjoy the rest of the day, ciao everyone! :D


This little Golbat was made during the weekend in my spare time and while I started another two on Sunday I will finish them next weekend! I hope everyone enjoyed a day in the life of a bell plush. 8D