Hello! So, it's been a little while since I last posted, and I know some people are probably wondering what's going on, so I'm going to go ahead and address that first.
Everyone who bought from me in the past month: The majority of your packages got returned to me because of my chicken-scratch handwriting ._. I just got them a few days ago, and haven't had much time to post about it or anything. I'm really sorry about this, I should have written neater the first time, I was just in a hurry and I typically have bad handwriting as it is <.< Also the people at the post office here are totally incompetent 95% of the time, so that probably has something to do with it as well. I got a few things shipped back out today with the time I had, and the rest will go back out FRIDAY. Again, I do apologize for this whole ordeal >.<; and I am writing much neater this time, and will check with the people at the counter before I leave to make SURE it's legible this time.

In other news,
I have a few things for offers/sale this way, including (but not limited to) a Jakks Flareon and a Hitmontop Tomy plush!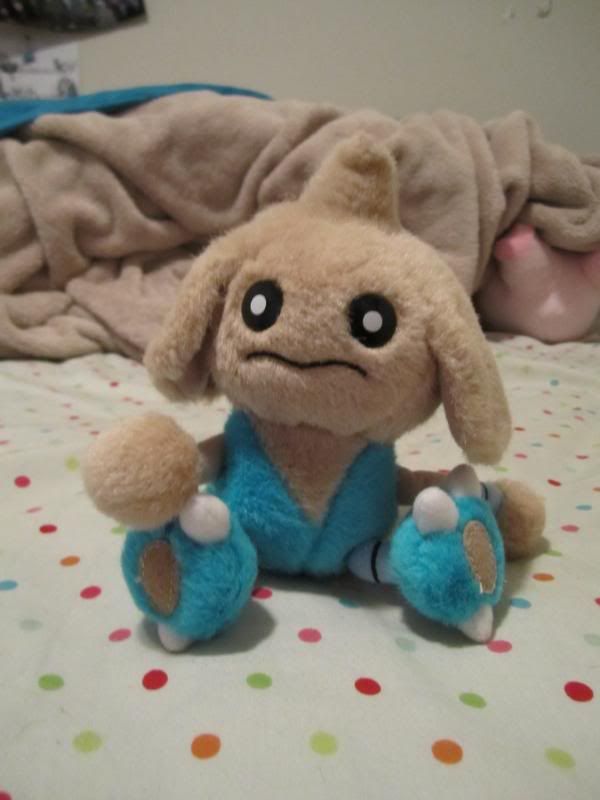 Rules:
1. I ship from the US to anywhere, usually around 4 days after receiving payment, or whenever I get the chance as I am a college student. (Not usually longer than a week though)
2. Paypal only please
3. Haggling is welcome on straight-sale items
4. Pet friendly but smoke free home!
5. Offers end on Friday November 11, 2011 at 10:00PM EST (or if I see an offer I like and decide to end it early)
6. Sales permission was granted by
denkimouse</lj> sometime in 2009 (don't remember the exact date, sorry :x)

Jakks Flareon figure, mint condition! Head and tail move. (I think the legs do a little too) Offers start at $20.00 (which is also the lowest I will accept for it)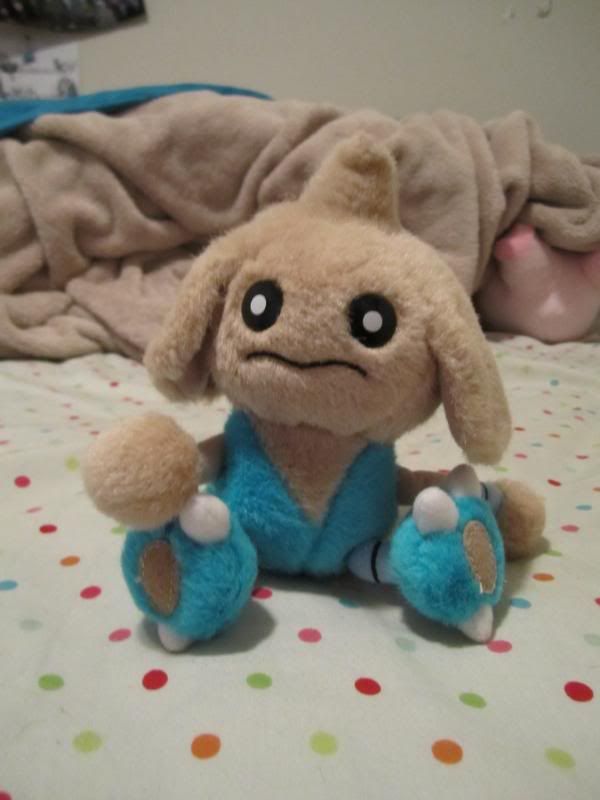 Hitmontop Tomy plush! I am a little reluctant to part with this, but we'll see how things go! (so if in the end I decide to keep it, it is not because the offers are too low, it will be because it was a gift that I may choose to keep)
Offers start at $10.00 (which is the lowest I will accept for it)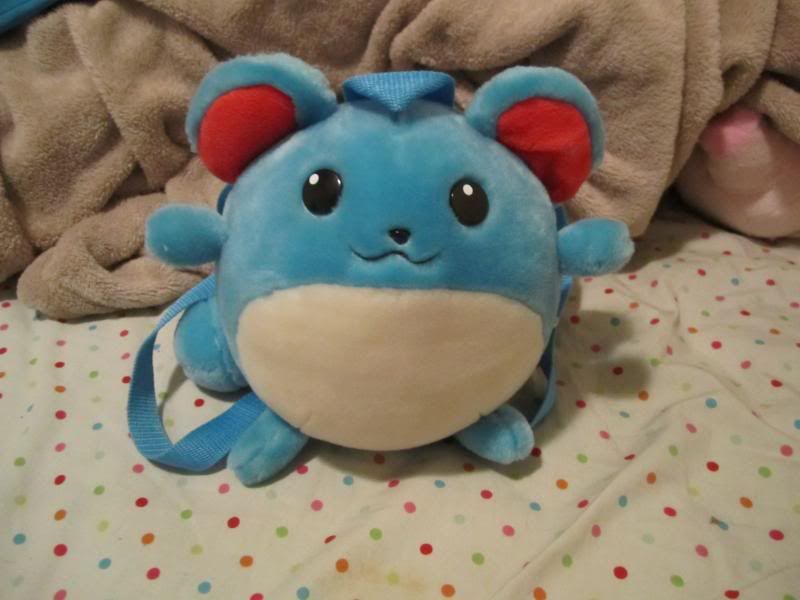 Talking Marill Backpack.(STILL WORKS! and batteries are included) (I was crazy about this thing at first, but it doesn't have a lot of space inside for storing things.) I like it a lot.. but I need the money.. so.
Offers start at $20.00 (which is the lowest I will accept for it)



Persian kids figure! Straight sale for $7.00
Small paint rub on butt: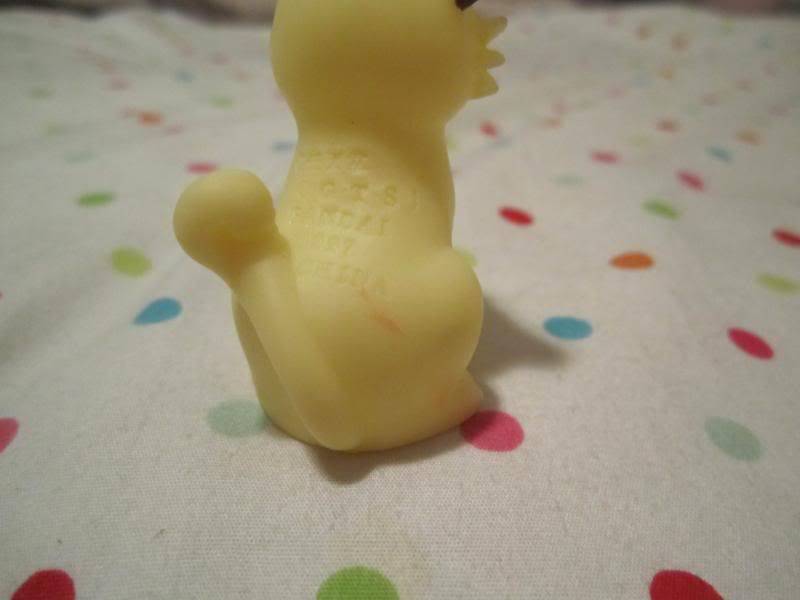 Sandile Jakks plush. $8.00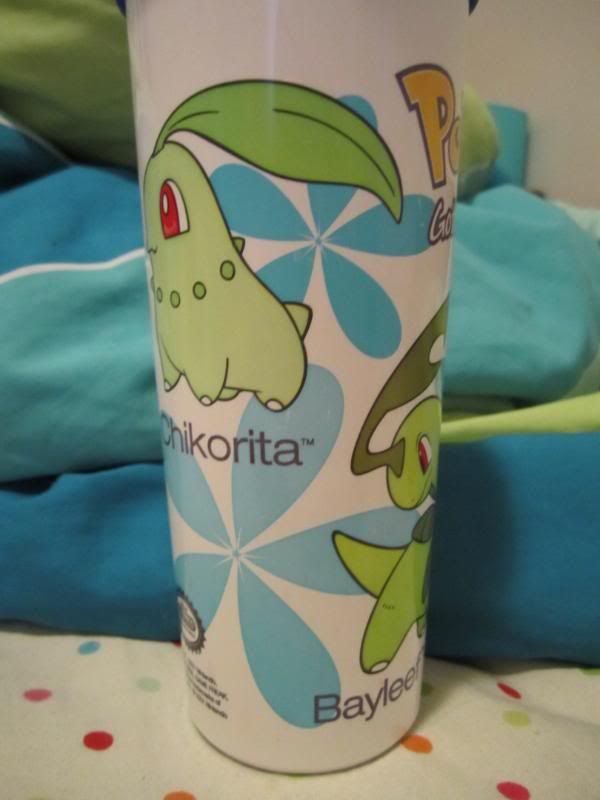 Chikorita line cup! $10.00
A pic of the other side: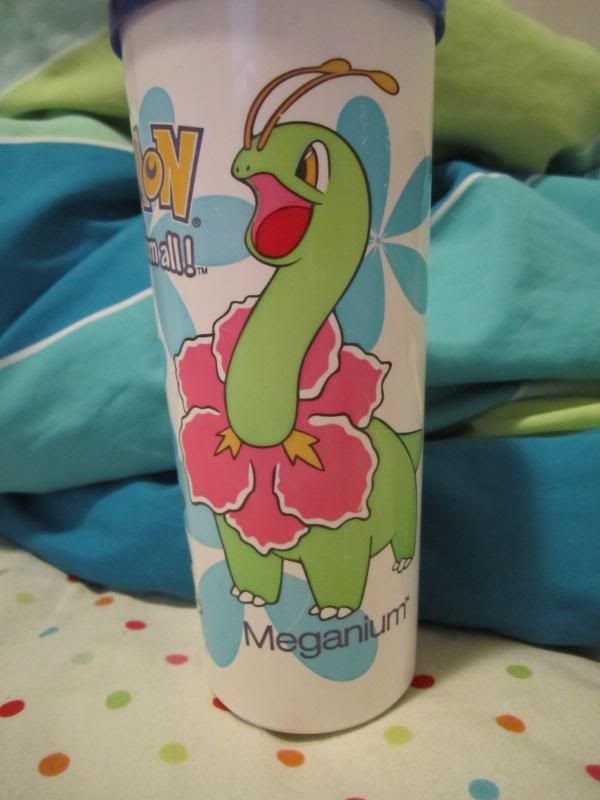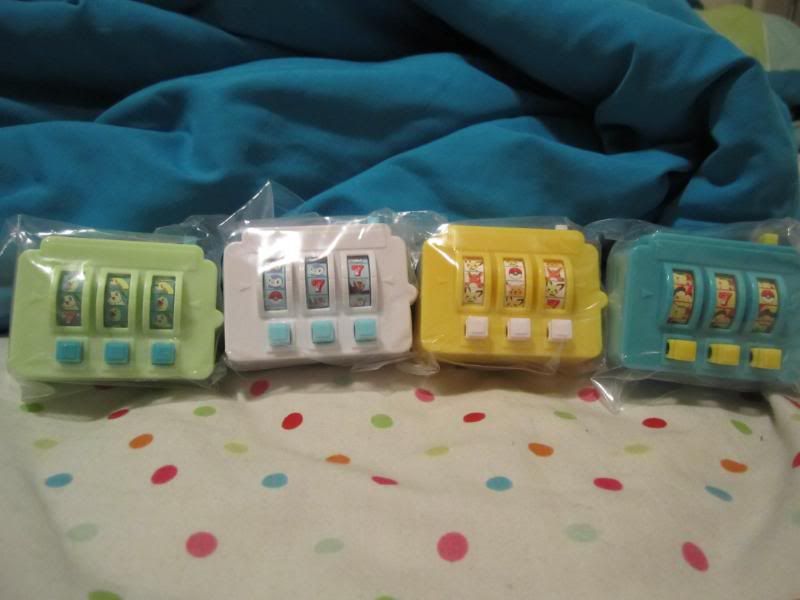 Pokemon slots machines! (they actually have a little button that makes the slots spin, and 3 buttons to stop each slot! Each also includes the entire line of that pokemon in the slots, and a cute little insert!)
Chikorita line (includes Bayleef and Meganium), Piplup line(includes Prinplup and Empoleon), and Cyndaquil line (includes Quilava and Typhlosion). $5.00 each
Sold: Pikachu line

aand that's it! thanks for looking!