I was gonna do this much earlier. But I had to get the right Bui first. Bui plush collection, yay.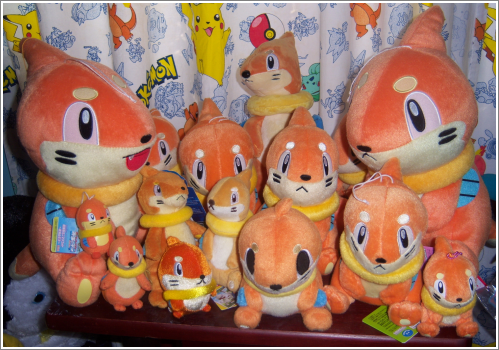 I think I know roughly what I'm missing - Laying UFO, Laying Beanie, Buizel 'Name tag' and... Throw Pokeball Bui. Does anyone have one of these for sale, or can get hold of one from a store or anything?

Also,
happyjolteon - Here's the Salamence close up (Hope it helps - I've grown fond of him in the packaging)!