Hi all!
So my crazy father apparently decided I'm not allowed to have extra stuff in my room...so all my Pokemon sales items have to go!
I am open to haggling and trading (ONLY TCG for TCG or pan stickers), I just need this stuff GONE!
Everything is priced to sell and there are lots of free things! Figures, stickers, mac and cheese, flat lots, and more!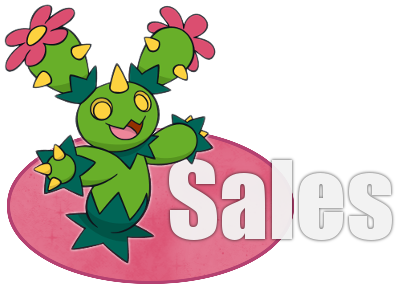 Rules & policies:
☆ I ship from Michigan (United States)
☆ Cards/flats are wrapped in plastic (to keep them from sliding around, etc.) and mailed in a regular envelope to save on shipping costs. If you'd like cardboard protection or a bubble mailer, please let me know!
☆ I DO round up shipping costs by a bit to account for fees and supplies, since I don't already include these in the total.
**I now screen comments containing my paypal info, just to be safe. If this is a problem, please tell me or keep track of comments through email. Thanks!**
☆ I am a slow shipper, but your items will get out!
☆ I am not responsible for lost mail. If you're worried, please inquire about registered mail.
☆ I accept Paypal and concealed cash (at your own risk)
☆ Please ask about the condition, etc. or better pictures if you're wondering!

I am open for trades: ONLY for pan stickers right now. I'm trying to cover my laptop with them, so I need to hoard as many as possible \o/
I will also do TCG-for-TCG trades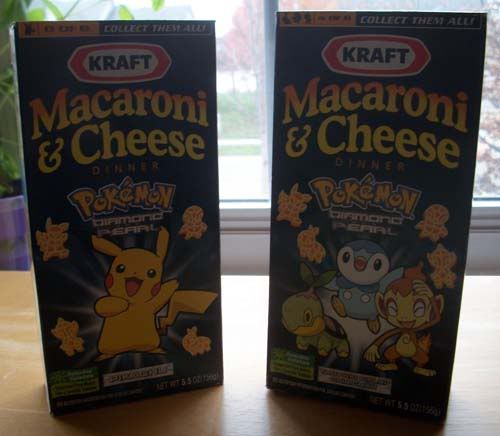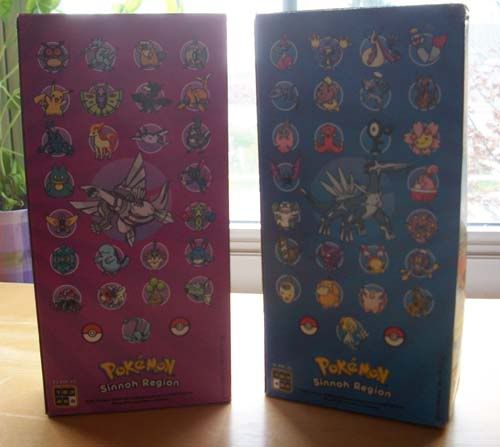 Macaroni and cheese! $5 each OBO
Shipping will be kinda high on these, so be warnd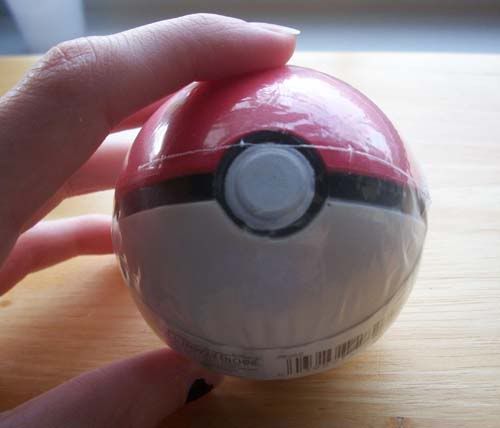 NIP foam Pokeball - $4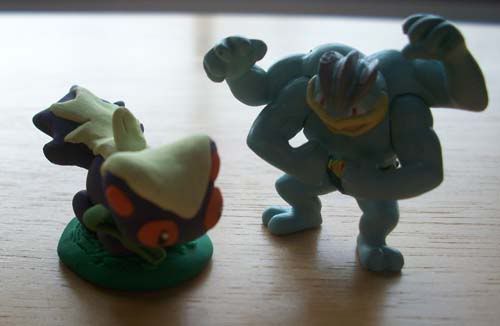 Machamp chou without base - $1
Stunky custom made by me - $1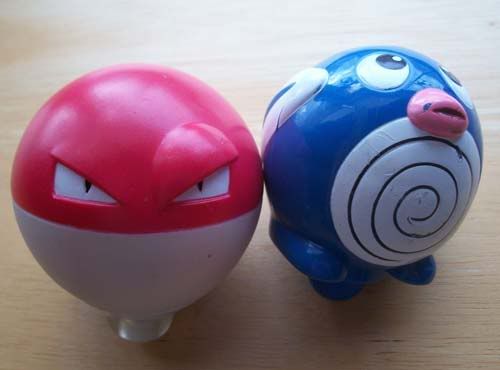 Damaged tops - free w/purchase (will increase shipping)
Voltorb has initials on the back and Poliwag is scratched up



Lots of damage counters, poison markers, etc. - $1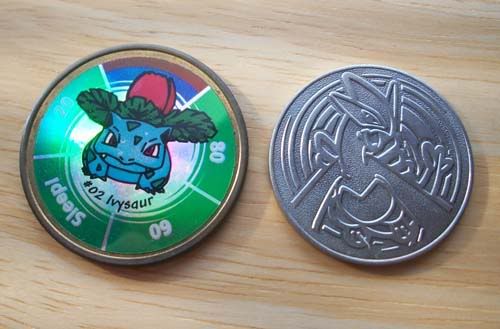 Lugia coin, Ivysaur coin - Free w/purchase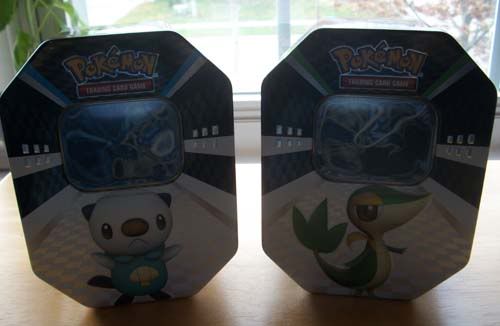 Oshawott, Snivy tins - $3 each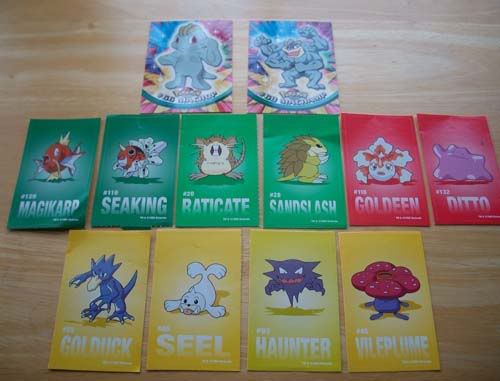 Stickers - .50 cents each
Machop/Machamp Topps cards - .25 cents each



Flippy thingies - .50 cents each

***All flat lots are $1 unless stated otherwise**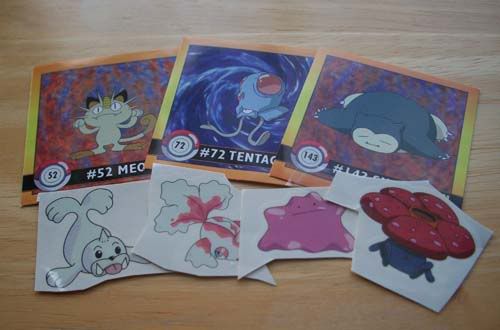 Random sticker/tattoo lot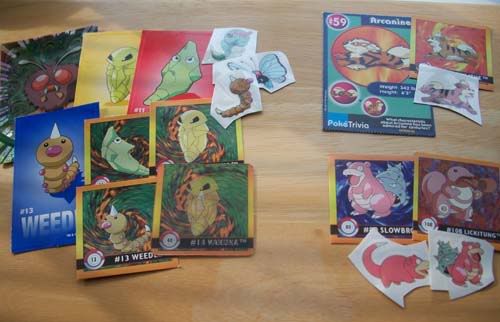 Slowbro lot - .50 cents
Arcanine lot - .50cents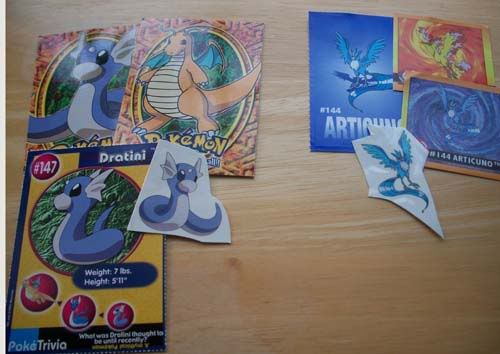 Legendary bird lot - .50 cents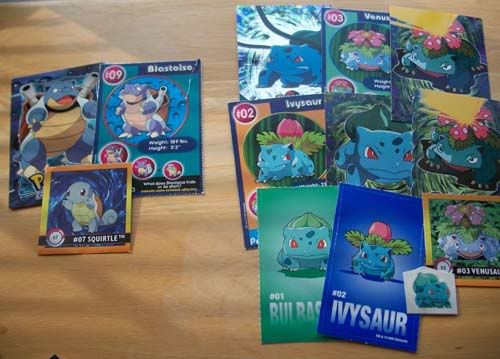 Squirtle lot - .25 cents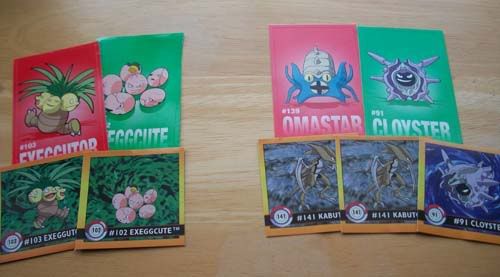 Egg lot - .25 cents
Fossil lot - .50 cents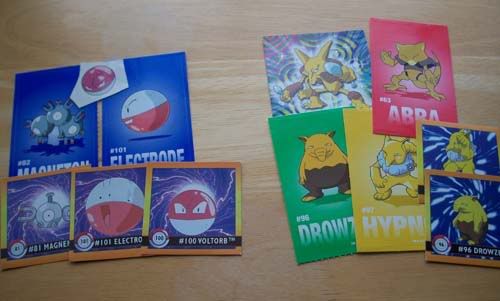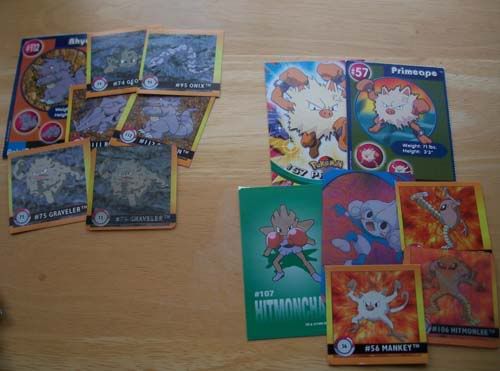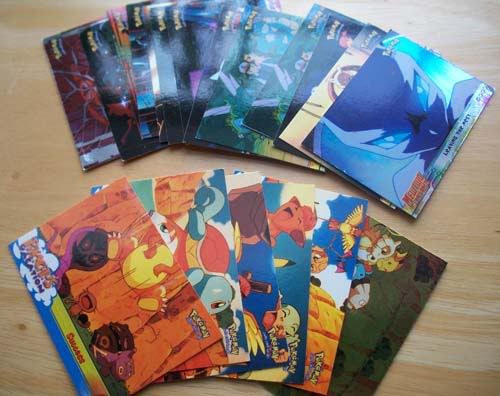 Pokemon the First Movie cards lot (top) - $2
Pikachu's Vacation cards lot - $1

Moar free things!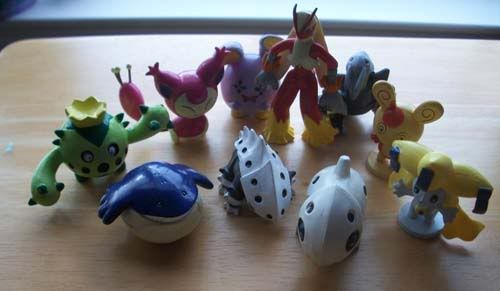 Bootlegs/damaged official figures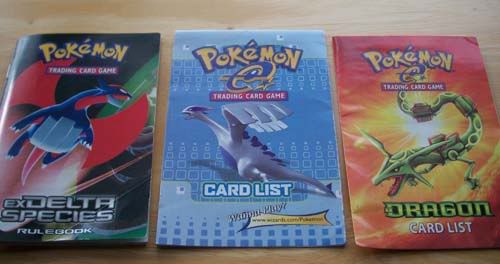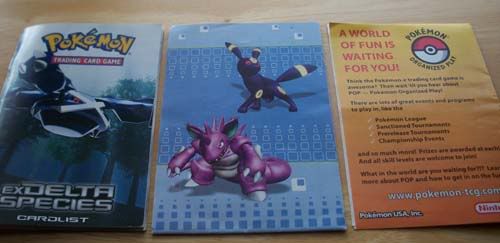 Cardlists/rulebooks (shows front and backs)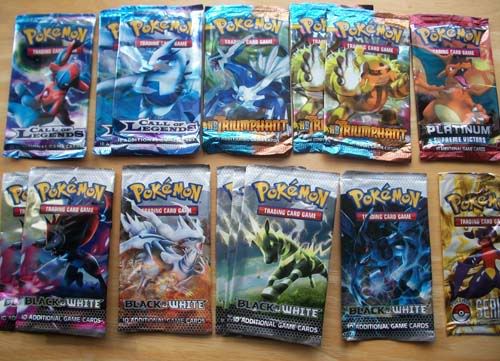 Empty TCG wrappers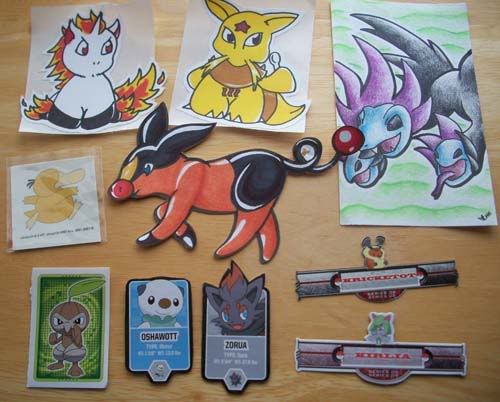 Rapidash & Alakazam are custom stickers by me

(Fake cut to card sales)

And to anyone waiting on a quote or custom from me: I am slowly getting to everything x_X My life has been pretty stupid & crazy lately but I haven't forgotten about anything!