Hi again!




Just a quick reminder for my watercolor custom slots which will end in about 48 hours! Lots of slots are in their starting bids. Thank you so much to everyone participating! ;A; Click for countdown!

I also have some sales for you guys! I've always been such a completionist with things, and that's not good for the savings so I decided to attempt to sell my 8376523756 side collections. Lots are per Pokemon and I will not split them up! I'm not desperate to sell them, but if anyone wants to start collections, then this a a good opportunity! Either they all go or they all stay. :) Please give them nice new homes! Pokemon featured here are:






★ I ship from the Philippines, and all lots include shipping to anywhere in the world. Please note that items from my country tend to take a while (~2 months) to arrive to most countries!
★ Sales permission granted by lineaalba in mid-2010.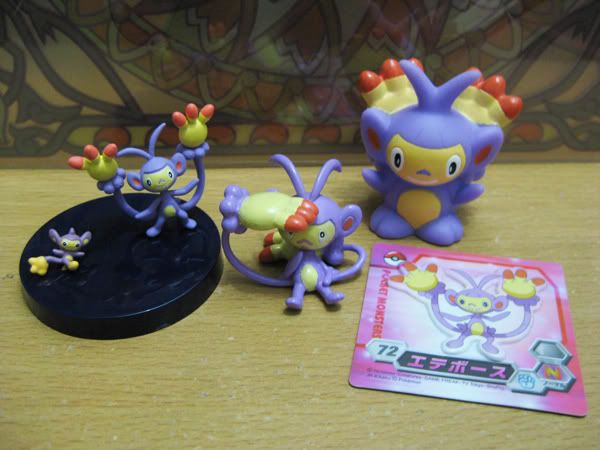 Ambipom lot - $25 shipped

Zukan, Clipping figure, Kid, Retsuden magnet



Celebi lot - $200 shipped

Jakks Plush, Japanese Minky Pokedoll, Friends Plush, Clear Kid, Battrio Coin, Pencil Topper Figure, Pearly Tomy Figure, Zorua Movie Tomy, Zorua Movie Squishy Name Tag, Pokedex Figure with Footprint, Pikachu/Celebi Charm (bell was attached by me), Masterball Magnet, Soap Figure, Can Badge, Red Circle Charm, Suction Cup Figure, Clipping Figure, Minicot Figure, Shiny Amada Sticker, Roller Stamp with Figure, Zorua Movie Rubber Nametag, Keshipoke Figure, Retsuden Stamp, Suicune Movie Keychain, Zorua Movie Charm, Pokemon Center Swinging Keychain, MC+ Figure, Zorua Movie Long Towel (has Pikachu, Zorua, etc)



Chimchar lot - $35 shipped

Kids x2, Shopro figure, Screen cleaner strap with figure, Zukan, Sparkly and shiny Amada stickers



Glaceon lot - $20 shipped

Tomy figure, Kid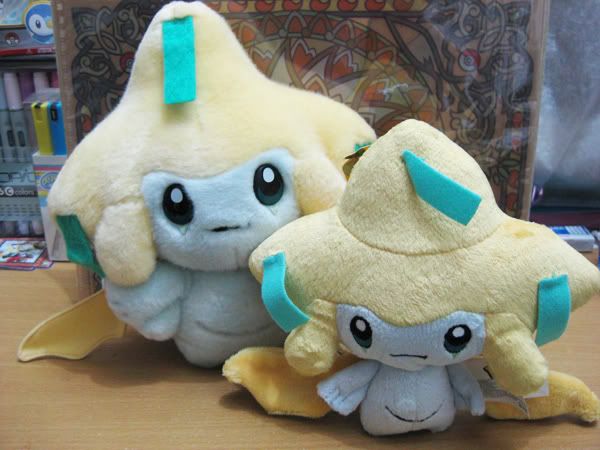 Jirachi lot - $100 shipped

10th Anniversary Zukan, Sparkly Amada sticker, Large gashapon figure, Chess figure, Pokedex figure with footprint, Retsuden stamp, Cube stamp, Hollow figure (not a kid), Clear kid, Kid, Circle magnet, Badges x2, Tomy recall plush, MWT Jakks plush



Minun lot - $25 shipped

Pokedoll, Chocoball figure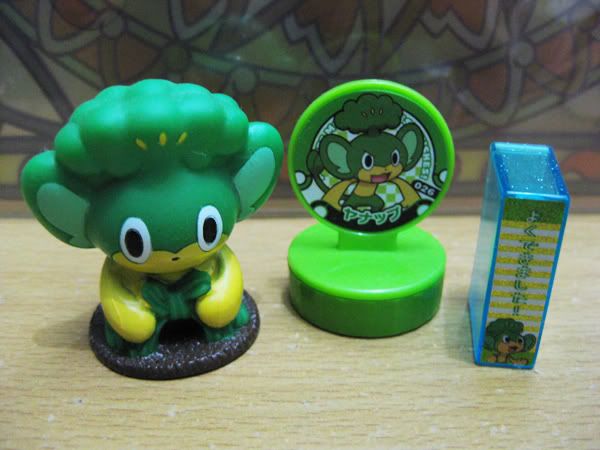 Pansage lot - $20 shipped

Kid, Retsuden stamp, Rectangle stamp



Pansear lot - $10 shipped

Retsuden stamp, Rectangle stamp


Reuniclus lot - $50 shipped

Promo card, Retsuden magnet x2, Movie can badge, Retsuden stamp, Shooter coin, Evolution line strap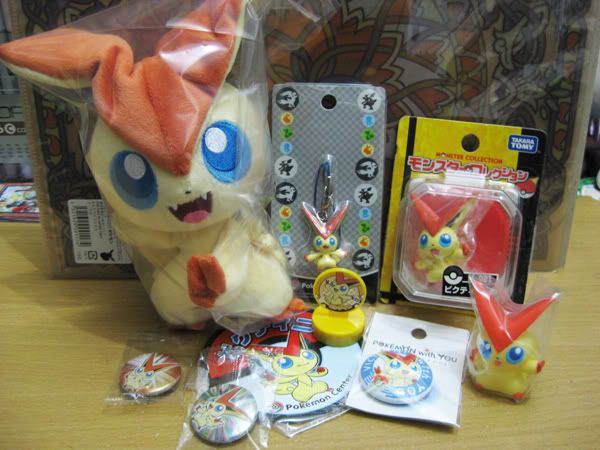 Victini lot - $90 shipped

Japanese Pokemon Center plush, Movie can badges x2, Pokemon Center strap, WithU badge, Retsuden stamp, Tomy figure, Kid

If you need help identifying items within a lot, please don't hesitate to ask! :)



Thank you so much as always! ♥