Hello all. c: I just joined the community here a little around a week ago and would like to formally introduce myself.
I'm LaPopeArmadillo, or Tracey if you could ever remember that. My two main collections are Turtwig and Magikarps. c: I actually joined here hoping that I could acquire a whole bunch of magikarp plush so that I can eventually have enough that I may roll around in them, toss them in the air and make it joyously rain karp.
Magikarp's my favorite Pokemon ever, in case you can't tell. :'D
Of course I also collect a bunch of miscellaneous Pokemon stuff in general c: And I hope to one day be able to picture log it all and show everyone for posterity~
But! I do have some stuff I can show you now, as I attempt to make my first cut...
Alright, hopefully that worked. @_@
And aside from that I'll give you all a sneak peak into part of my plush collection. C: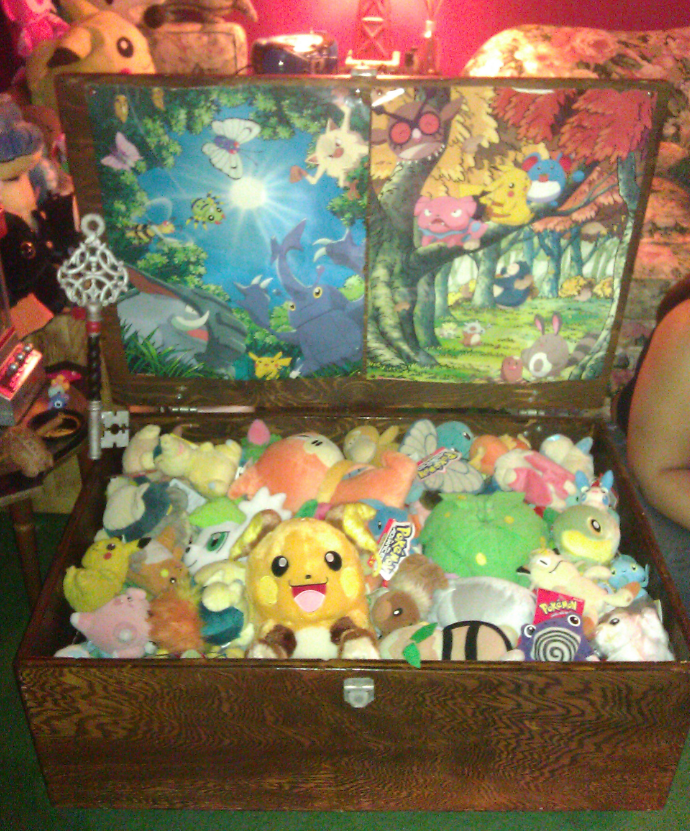 Poor guys, it's really crowded in there. Dx I need a bigger chest.