Hi guys! Haven't been in the community in a very long time, this community is terrible for keeping a solid budget LOL...

I've got a re-introduction and sales/customs post under the cut :)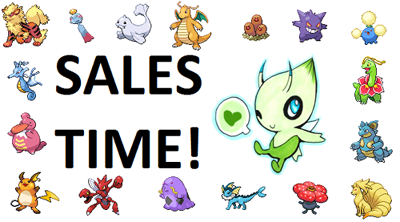 My internet handle is Niku; I'm a Canadian 3rd year university student specializing in psychology :) I'm an avid manga/comic reader, and recently, a tv show addict (hawaii five-0, modern family, big bang theory, etc.). I frequent conventions as an artist alley participant primarily, and cosplayer secondly.



It's a bit measly, but there's my plush collection! I recently ordered a celebi pokedoll through my friend on the comm, and I bought the kanto starter canvases off sunyshore, so it's going to grow real soon lol.

I've decided to limit my collecting to plushes. Specifically, I'm aiming to get buy the cute legendaries plushes from a variety of lines (as long as its the cutest!). Atm, I don't have any aspirations specifically for a collection, so it's basically whatever catches my eye. My usual interests lie in the pokedoll/canvases area (they are so cute...)

In any case, let's start the sales!



...............................................RULES...............................................
-> Sales permission from dakajojo on 12/09/10
-> All prices are in USD and DO NOT include shipping
-> No trades please
-> Do ask if you would like a clearer photo of an item
-> PAYPAL only!
-> In paypal payment, please leave your lj username and address in the msg box
-> Please pay within 2 days after recieving your total
-> Please comment with items of interest AND country & postal code
-> SHIPPING:
- I ship from Canada
- I choose the cheapest shipping possible, with no tracking (except Canada's since it has to come with it) but if you'd like to change that let me know; rates depend on what the biggest item is.



...............................................SALES...............................................


->KIDS

~* DEAL: any 6 kids for $10 *~



Dragonair, Dragonite - $3
Gloom, Vileplume - $1
Rest are $2
(Nidoqueen comes with flattened box it came in)



Scyther, Scizor, Vaporeon - $3
Celebi, Jirachi - $1
Rest are $2


->MEGABLOKS



$1 each


->BUTTONS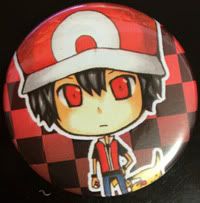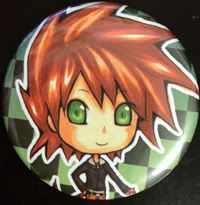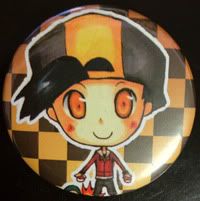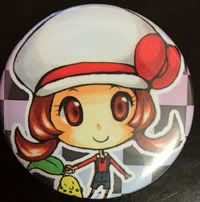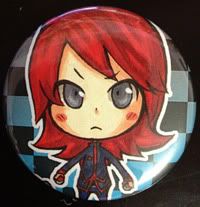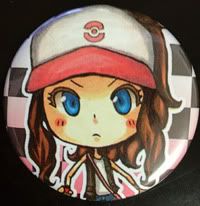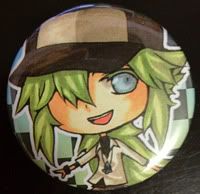 Pokemon game-verse characters from HGSS and BW. Normally at conventions, they are $3 each, 4/$10, but I'm making it cheaper for you guys :D $2 each!


->POSTERS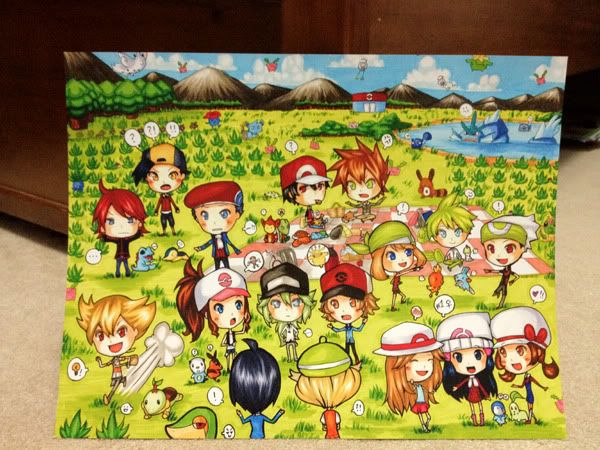 See artwork more closely at my deviantart: Pikachus and Pokemon World
Pokemon themed posters, normally at conventions $8 each, but for you guys, $5 each!




->ETC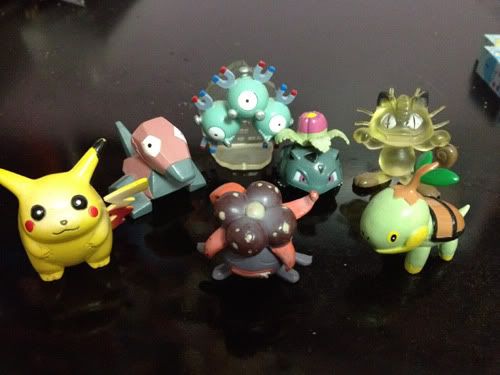 ALL ARE FREE. JUST TAKE THEM :D




Please comment with your item(s) of interest with your country and postal code. :) I will give you a total and paypal email. If you have any questions, feel free to ask.