As they promised, the PokeCen has more canvas goodies for us! We already knew about the plush, keychains, and mugs - but there are also notepads, clearfiles, and a few other fun things.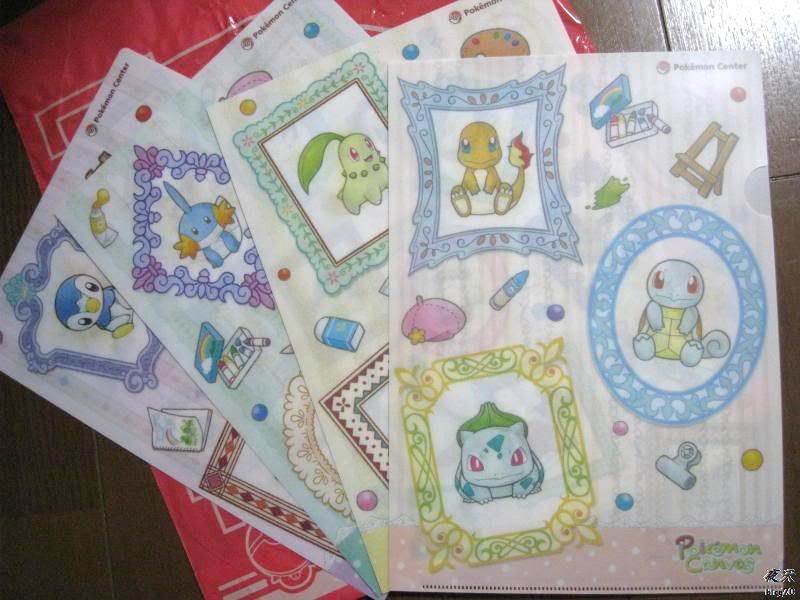 A4 Clear File (Kanto, Johto, Hoenn, Sinnoh) 210円 each

And some close up pictures:
Kanto (front | back)
Johto (front | back)
Hoenn (front | back)
Sinnoh (front | back)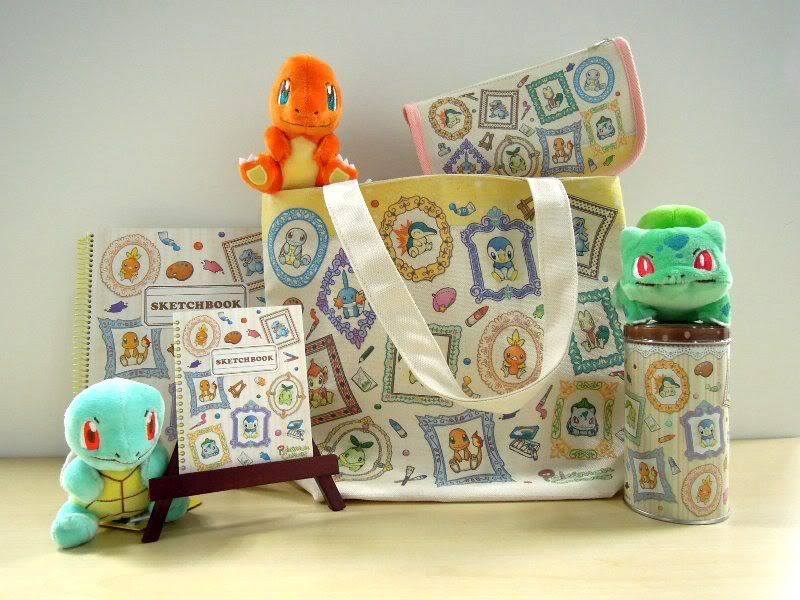 Tote Bag 2300円
Pouch 1200円
Sweet Wafers Tin 800円
Mini Easel & Memo Pad 580円
F2 Sketch Book 480円
There are also stickers (
Kanto
,
Johto
,
Hoenn
,
Sinnoh
) 250円 each.
Also, the Canvas Plush tags have a different style! For the super completionists, that means these re-releases of the Johto and Sinnoh starters are ever so slightly different. (You can see shots of the new tags
here
and
here
)
--------
(Sources: http://pokeaogtytnsy.blog70.fc2.com, http://d.hatena.ne.jp/asami-1120/, and Hardrock-Pokemon)
--------
Looks like I have more things to ask Santa to bring this year ♥