Im expecting a large SMJ box soon! (whenever they feel like getting my shipping request processed lol) In the meantime (and so my wallet isnt so much hurt) I have a few things that need some new homes!



Sale terms:

Most all of these items can be shipped via bubble mailer, although a box can be all means be requested for an additional dollar. I pack with bubble wrap and lots of it! I dont ever want my stuff getting broken or misplaced so I take a lot of care and effort into my packing.

I am located in the states so shipping inside the state for a bubble mailer starts at 1.50 (for example one book would be 1.50 shipped in the states) depending on added weight I work from there. If you are international I tack on a dollar to that price.

I have to include paypal fees as well.

Payment is always faster by paypal, though if you cannot by any other means pay with it then talk to me! We can arrange something.



Finally all prices can be negociated! Feel free to haggle I do NOT consider it rude.




Aeordactyl Zukan - 8 dollars

Togepi line (egg, togepi, togetic) 5 dollars (VERY SMALL)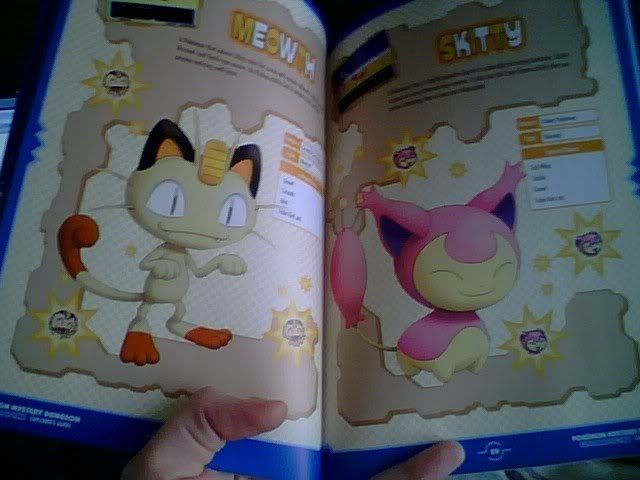 Pokemon Mystery Dungeon "Explorer's Guide"

I have both books for Exploerers of Darkness and Explorers of time! These were PRE SALE items and are no longer avaliable! They ARE NOT the "walk through" guide it's a promo book with very cute art, creator comments, and even a mini comic! They look like a manga and are soft cover, with a book cover.

5 dollars a book or 10 for both. SOLD, however if the demand is high I may be able to get one more set if my job still has them.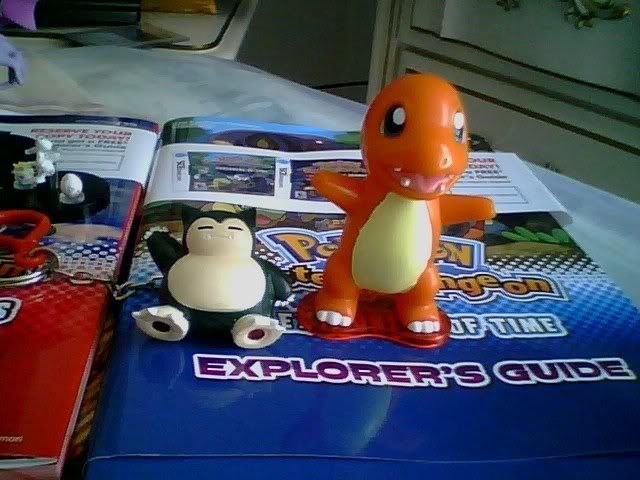 Snorlax Pokeball keychain (no pokeball) 4 dollars

Charmander BK toy (doesn't light up anymore) Can include the pokeball if you want. 3 dollars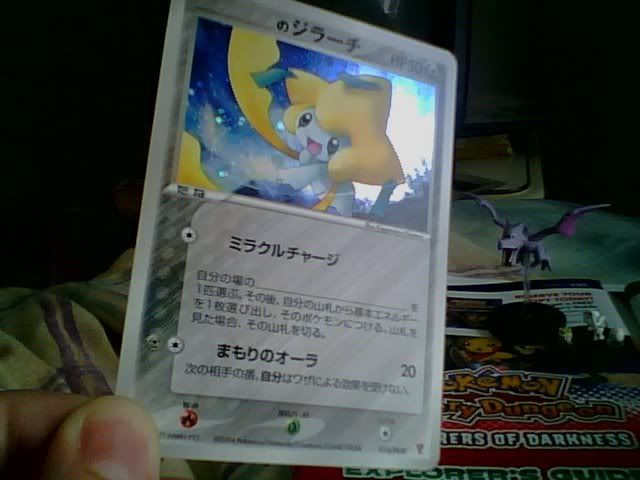 Players Promo Jirachi card! "Your Name Jirachi" VERY RARE! Players promos are extreemly rare. Card is mint!

asking 8 dollars.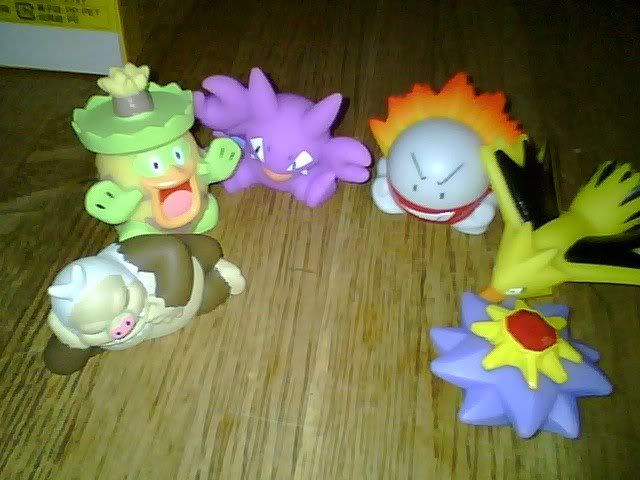 Attack Kids! Brand new!

All kids come with box and card.

kids are 4 bucks except Zapdos who is 8


and remember my auction goes on till this Friday for my espeon and umbreon attack kids, with the option to have a custom shiny paint job!

http://community.livejournal.com/pkmncollectors/1051340.html



Welp thats it.


Edit:

Some mail came! Small Collection update!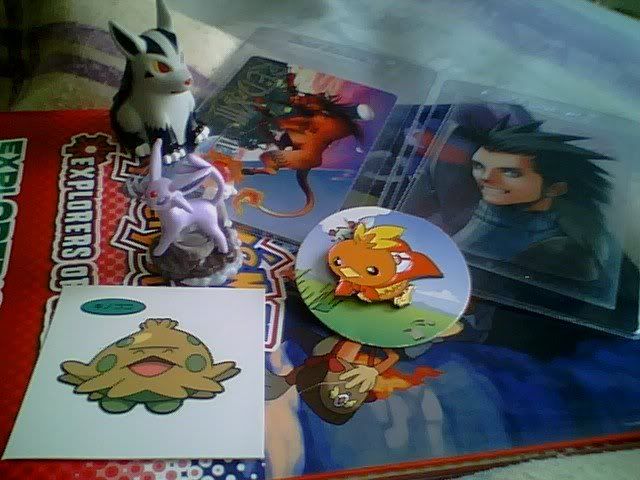 </a>

Lineaalba's package came in! Mightyena figure, and Torchic pin (for a friend)

Happy Jolteon's Espeon pencil topper and OMG SHROOMISH PAN STICKER!!! dkgjsdkjfg Pan stickers are so HUGE I did not know~! LOOK AT HOW HAPPY *melts*

And FF7 cards...but not just ANY CARDS. MY GOD these are from the 1997 COKE promo line! These were all blind. I've been trying to hunt these down for years, and found them up on EBAY for BIN around 3 dollars. I died. D: ANYTHING ZACK from that erra is so freaking hard to come across, and poor Red XIII got skipped a lot in merch anyway making his stuff all the more rare. My two fav charas always get skipped (at least they finally gave Zack his own game tho) :P (enough rant its OT, sorry Im just excited)