Greetings! I haven't posted here since this summer, but I have a very special treat for some of you custom collectors! I have a new line of mini-minky pokemon plush that I am going to be auctioning off. They are an inch or two larger than pokedolls. More information, individual photos and auction rules under the cut ^^


INFORMATION - - - - - - - - - - - - - - - - - - - - - - - - - - - - - - - - - - -
Sales post permission given by denkimouse on 6/14/2010


All prices in USD


Payment though PayPal only.


US Shipping will be $5, International Shipping will be $8


All customs are unique, no returns.


You can read my feedback thread here: Feedback

Please see samples of my past work here: Allyson-x dA Gallery


These are NOT official products or replacements for official merchandise in any way shape or form. You are paying for my service, which includes time and material to make something unique for your collection.


AUCTION RULES - - - - - - - - - - - - - - - - - - - - - - - - - - - - - - - - - - -
Serious bidders ONLY


You may NOT retract a bid and are obligated to pay if you win, as timely as possible


Please wait for me to make threads before posting


All bids must be made public, in the appropriate threads


Please bid in $5 increments


There is no autosell price! The starting bids are the absolute minimum I can accept and MUCH lower than my commission prices.


Auction starts now, and will end Wednesday, November 30th at 10:00 PM EST


AUCTION ITEMS - - - - - - - - - - - - - - - - - - - - - - - - - - - - - - - - - - -

Please note that these are my first line of mini-minky plush. Once again,they all measure to be 7-8" tall, or just a few inches larger than normal Pokedolls. They are not perfect, but I think overall came out very well, adorable and of high quality! They can all stand up without toppling over, if you play around with them a bit. They all have beans hidden inside to help with stability. The eyes are all made out of felt and attatched with the power of krazy glue. Any of them would make a fine addition to your collection, and look great sitting on a shelf, with the occasional cuddle now and then. After all, they are made from high quality minky :D Also keep in mind that while I do offer commissions, I have a VERY long wait list. With these plush, they will be shipped out as soon as you pay :) There is no telling how long commissions will be open for, so this is a safe bet on securing a mini-minky plush!

MINI-MINKY EEVEE -- Starts at $60

MINI-MINKY FLAREON -- Starts at $60
MINI-MINKY JOLTEON -- Starts at $60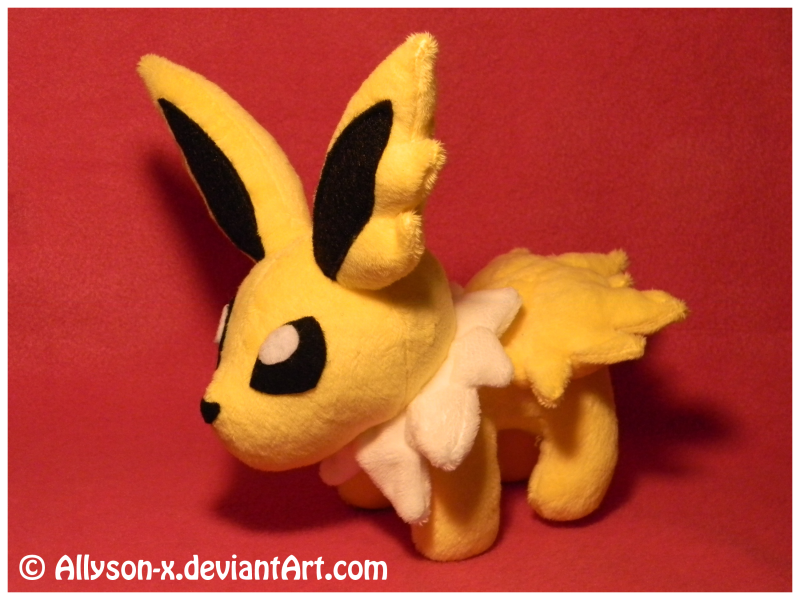 MINI-MINKY UMBREON -- Starts at $60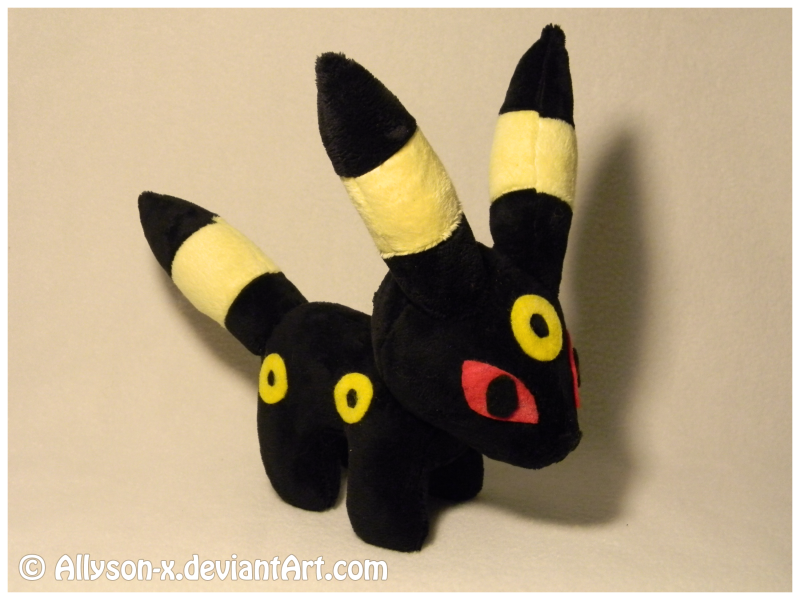 MINI-MINKY Vaporeon -- Starts at $60


MINI-MINKY RAICHU -- Starts at $60
Note: One of Raichu's front paws has less brown showing than the others. Still cute, but want bidders to be aware! :)
Also, his tail has pipecleaners in it, so its a bit poseable :D Battle-Chu!!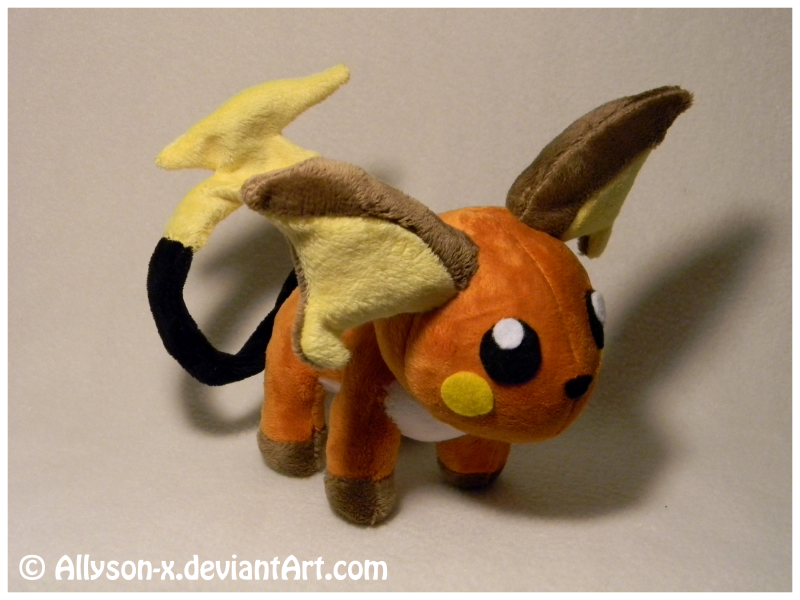 MINI-MINKY RATTATA -- Starts at $60


JESSIE AND JAMES PLUSH -- Starts at $50
Note: Made by my boyfriend. They are about 6inches tall, and are made out of fleece, felt and iron-on eyes. This auction is for the pair :)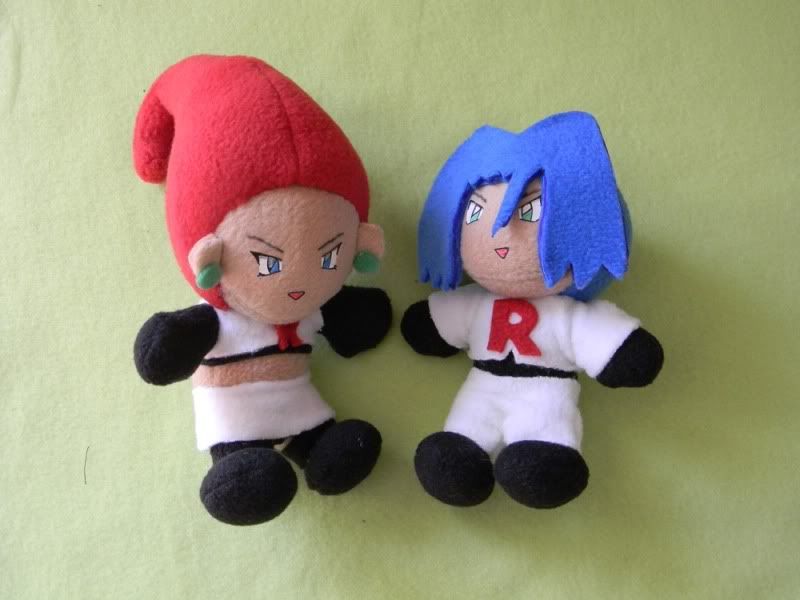 --------------

Happy Bidding! Also, please don't be afraid to ask questions. Id love to hear what you guys think of my new plushies as well, considering you are probably used to seeing my large, fleece plush :D



In addition to the minky Umbreon, Rattata, Jolteon, Flareon, Raichu, Eevee and Vaporeon, I also have a small Jessie and James plush set!! Please take a look, Id love some feedback on my new plush ^^