sup guys.

I'm here with some goodies to auction off! Auctions include my rare knitted Piplup pokedoll (I forgot to post a reminder last time I had it up for auction ;o;), some inflatable toys from the set below and some of my custom plushes!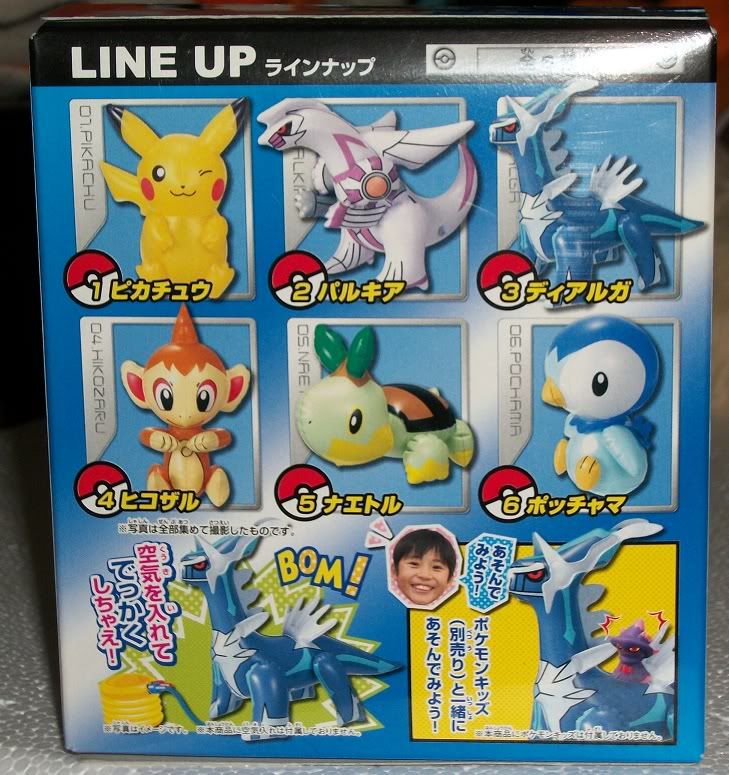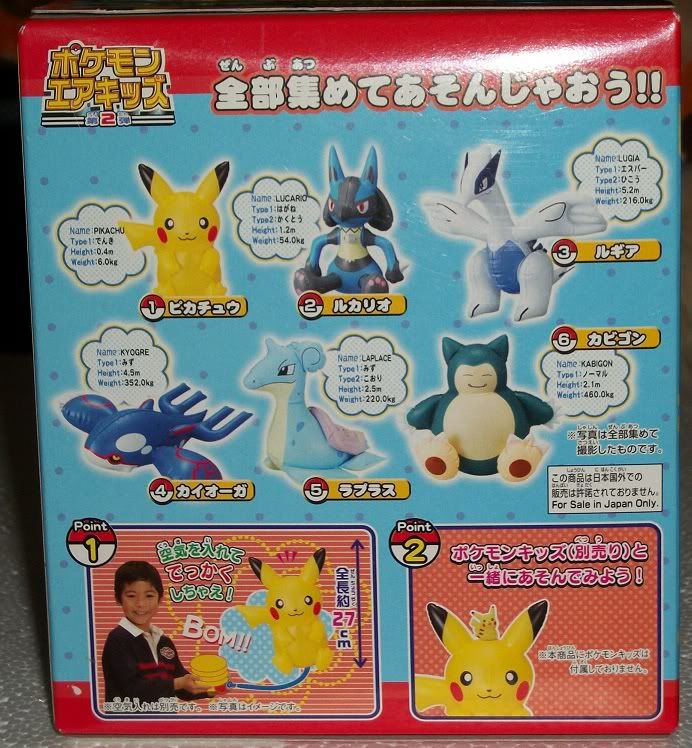 RULES:

- I ship from California. I am willing to ship internationally.

- I will only accept Paypal. NO E-CHECKS.

- All payments are due UPFRONT once the auction ends. I will not do a payment plan unless an item somehow reaches past $100.

- I have the right to refuse a transaction with someone due to his/her negative feedback.

- Minimum bids of $1 please.

- No deletion of bids! This will result in negative feedback! Backing out of your bid will also earn you negative feedback!

- Once this item is out of my hands and I've shipped it, it is NOT my responsibility if it gets lost. If you're worried about mail getting lost, you can request tracking or insurance for an added fee.

- I have a dog THAT SHEDS A LOT. I will lint roll the plush before I send it, but if you are severely allergic to dog fur/pet fur in general, then I would suggest you not bid on this.

- I have been granted sales permission by linealba a long time ago.

- NO SNIPING! NO SNIPING! NO SNIPING! NO SNIPING! In case I didn't make myself clear... NO SNIPING!

- Auction will end on Wednesday, November 30, 2011 at 6:00:00 PM PST.

First up are these inflatable toys that I have pictured outside the cut. GUESS WHICH ONE I KEPT 8D

The size of these toys are listed on the box themselves. The ones I am auctioning are all NEW in their boxes! My Piplup did not come with the yellow inflator so I'm assuming they all do not come with it. They all, however, have candy in them BUT I WOULD NOT RECOMMEND EATING THEM UNLESS YOU ARE A MAJOR BOSS AND WANT TO TRY ONE. I'm not sure of their value, so each of these will start at $10.

Pikachu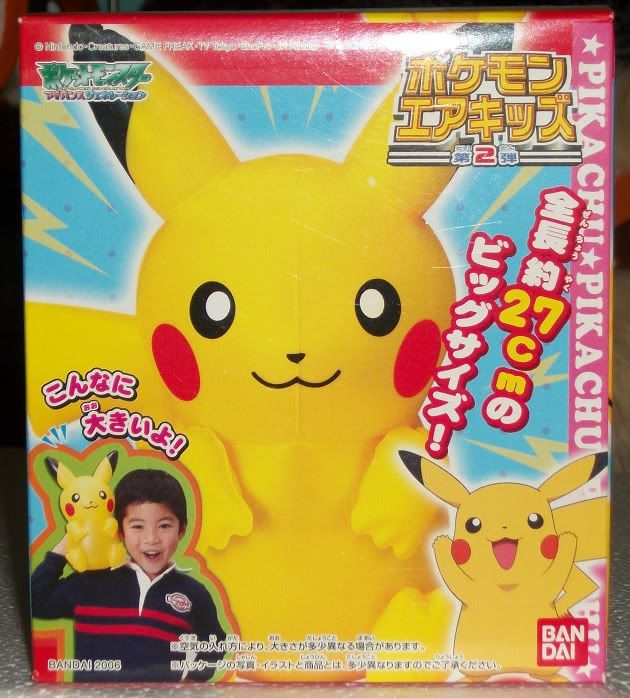 Dialga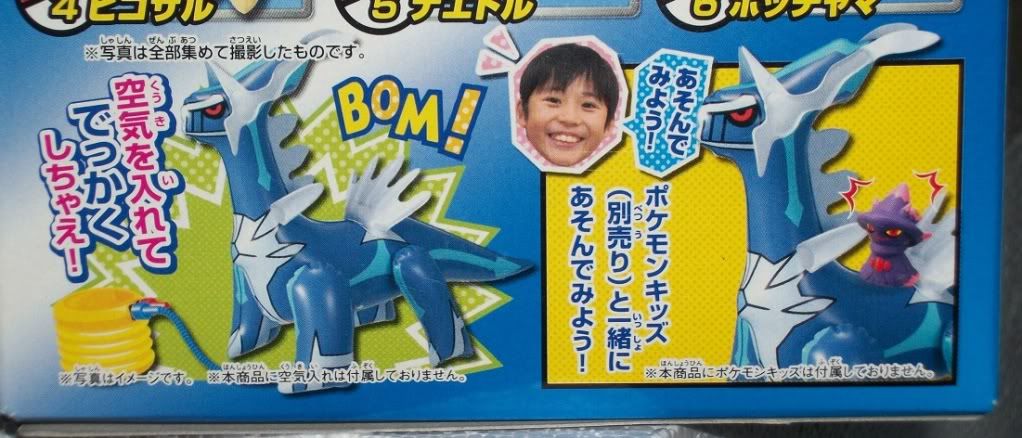 Chimchar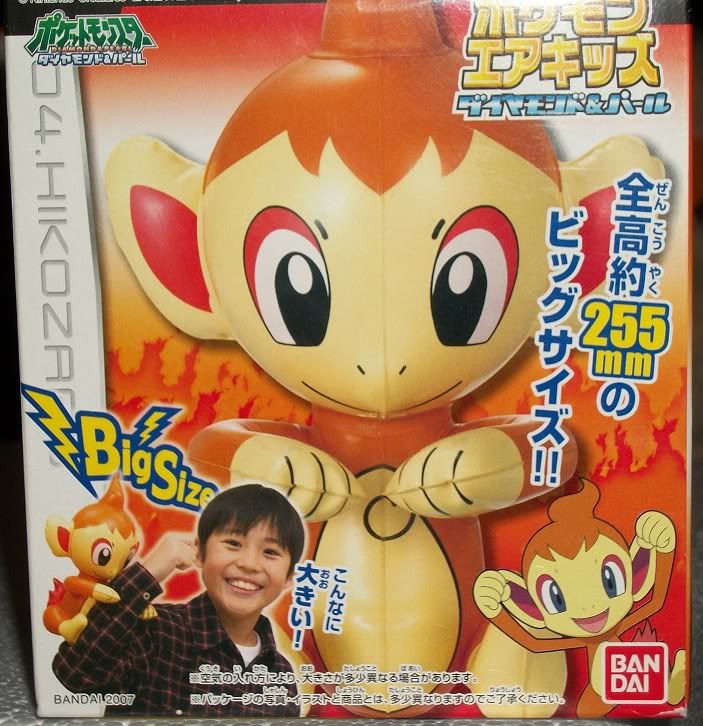 Lapras
Kyogre


Next up is my MWT knitted/amigurumi Piplup pokedoll! No one seemed interested in him last time so I have lowered my starting price for my auction from $50 to $35!

MWT Amigurumi/Knitted Piplup Pokedoll




Lastly, up for auction are some of my custom Growlithe and Shiny Sandile plushes. The plushes I am putting up for auction are all VERY BIG (they are all near 1/1 size!) and shipping will probably start at at least $10-$15 and even more for international. KEEP THIS IN MIND BEFORE BIDDING. I love these plushes, but I don't really have room for them anymore and am trying to stay towards smaller custom plushes. Each custom will have a pokedoll photographed with it for size reference (the pokedoll is not for sale!) All customs will start at $20.

Growlithe by DarkDragonKaida

- He is around 26 inches long and 20 inches tall.
- Fabric seems to be fleece, and his fur is made completely of faux fur.




Shiny Sandile by DarkDragonKaida

- This guy is 29 inches long and around 8-10 inches in height.
- The black parts of made of fleece.
- The green parts are made of some kind of striped, special fabric. It's really soft and I actually love it!
- The eyes are beaded.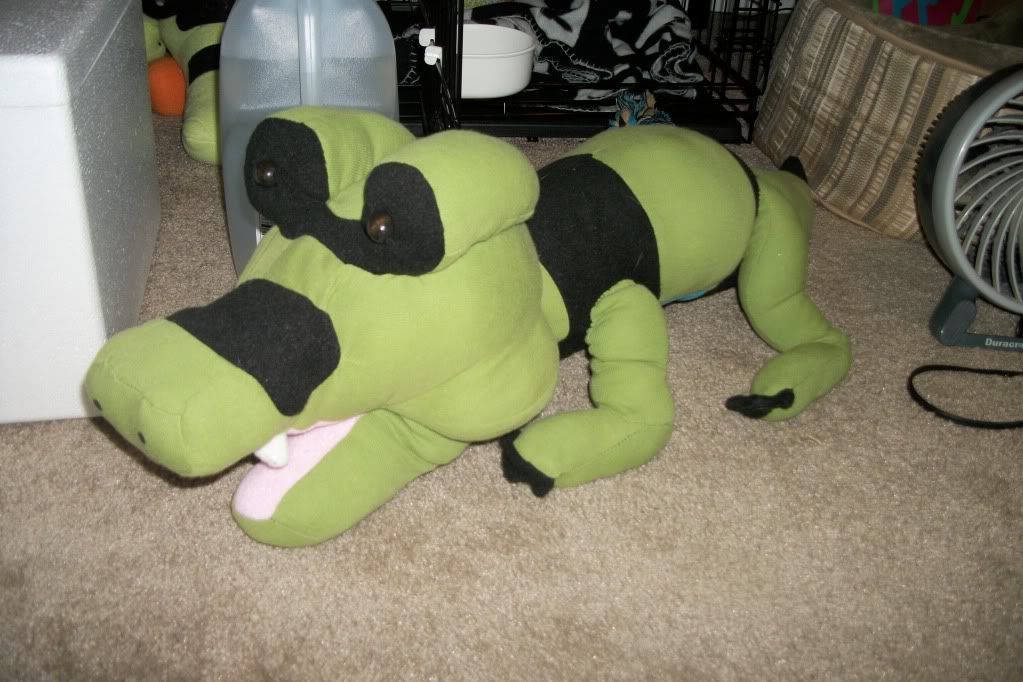 Growlithe by LyndsayGoRawr

- Growlithe is 24 inches (2 feet!) long and 20 inches tall.
- Body and stripes are made of fleece.
- Fur is made out of really unique, soft faux fur.
- Eyes are thick paper cut-outs.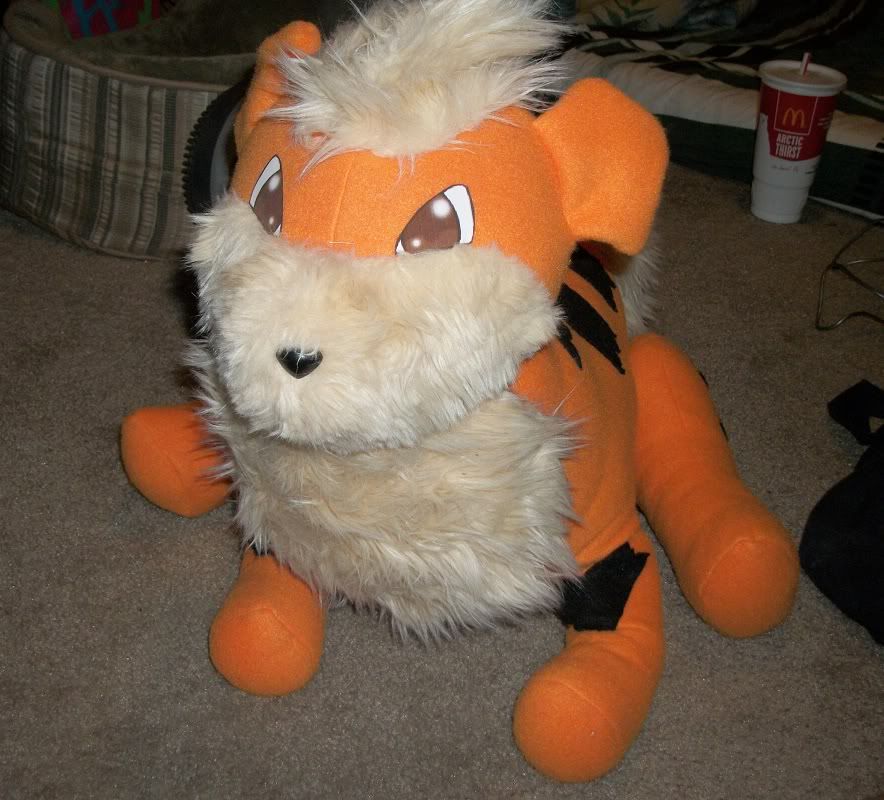 Shiny Sandile by LyndsayGoRawr

- Sandile is 32 inches long and around 12 inches tall.
- He is entirely made of fleece.
- The eyes are thick cut-out paper.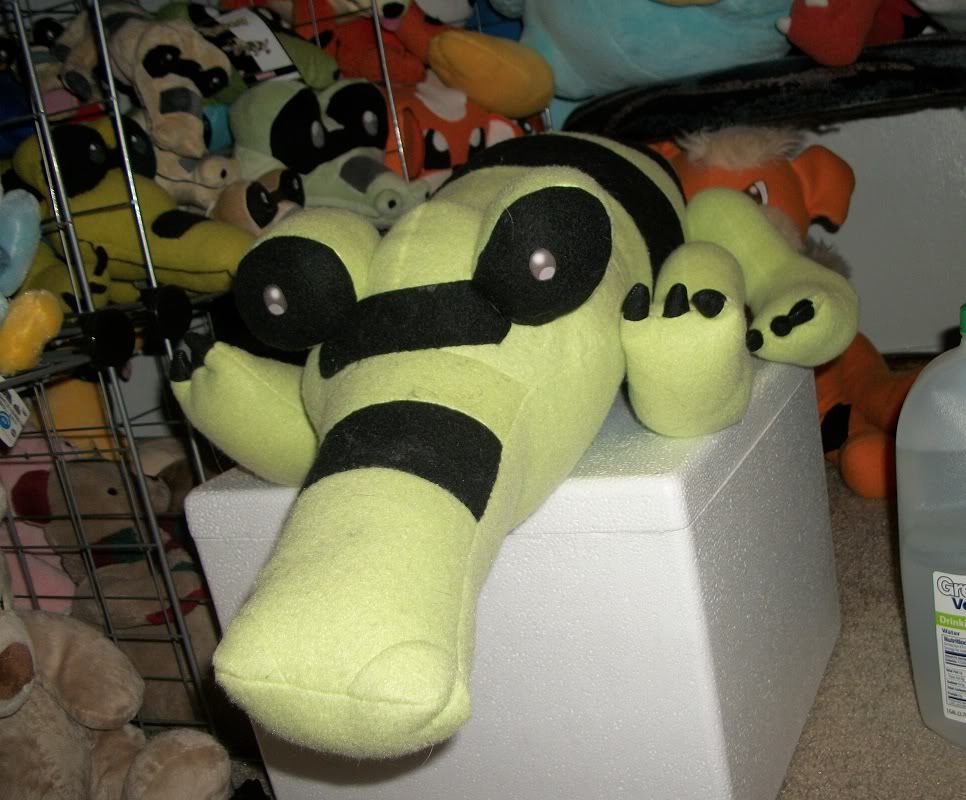 Thank you everyone for taking a look! :) Give my items a good home ;o;