Got some sales today guys~!! Hopefully you'll find your perfect stocking stuffer, or holiday gift that you've been looking for!!




Da Rulez

*My former name is fernchu, I was granted sales permission by denkimouse in 2008

*Payment by paypal only

*I ship from the USA, and I ship worldwide

*Please allow one week for shipment, so funds can clear, and supplies can be bought

*Tracking in the US is 1.00 extra

*Fees/shipping NOT included unless item is marked "shipped"

*Pet friendly/Smoke free room

*Reasonable haggling is okay, but please do not be offended if I say no.

*No holds please.

*Please feel free to ask any questions.






Entei/unknown movie strap - 10 dollars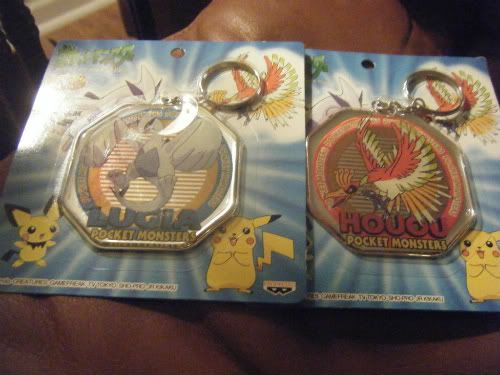 Lugia/ho oh banpresto large keyrings - 10 dollars each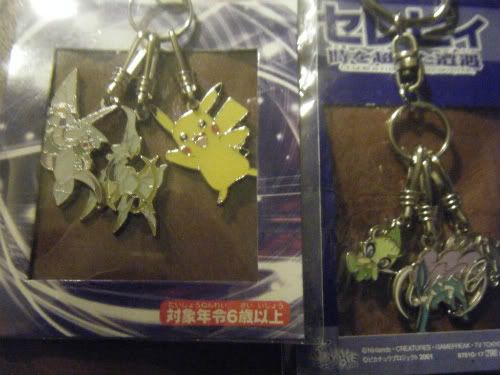 Movie charm sets

Palkia/Arcues/Pikachu - 10 dollars

Suicune/Celebi/Movie logo - 12 dollars





Legendary large tomy plush. From American kiosk, new with tags.

35 dollars each.

SOLD: Lugia




Serperior Pokedoll - 45 dollars

Audino Pokedoll (tear in tag, small dot on left ear) - 20 dollars

Audino Kid - 5 dollars

Reshiram soap figure - 10 dollars





Summer sawsbuck, no paper tag - 10 dollars





Muchlax pokedoll - 15

Elekid pokedoll - 15

2007 red tag Eevee pokedoll - 25 SOLD

2007 red tag Jolteon pokedoll - 30

2007 red tag flareon pokedoll - 30

Zorua pokedoll - 20

Zoroark pokedoll - 25

Spring deerlin PC plush - 30

Summer deerling PC plush - 30

Snivy PC plush - 12

custom draggycat shaymin ball - 10 SOLD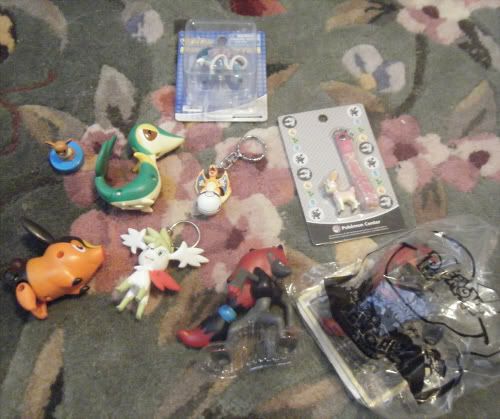 Suicune tomy - 6 dollars

Spring deerling name strap - 11 dollars

Eevee chibi stamper - 12 dollars

Snivy McDonalds - 3 dollars SOLD

Tepig McDonalds - 3 dollars - Temp HOLD SOLD

Zoroark McDonalds out of package - 3 dollars

Zoroark w/ Zorua card in package - 5 dollars

charizard bell keychain - 8 dollars




DX tomy houndour - has scratches that could probably be removed with magic eraser - 10 dollars SOLD