I figured it was about time for an official community introduction! So hey, I'm Grasspatch~ :D
I've been watching Pokemon Collectors for a while, but I only recently started really getting into it. It started with some pencil purchases, and OH MAN, it went downhill fast.
It's okay, though. I've met some super nice people! SO WORTH EMPTY POCKETS. <3

As far as collecting goes, I don't have very much of the older merchandise. My mom decided between 1999 and 2004 that it was evil, which made things a bit difficult. Thus, most of what I have are some of the Jakks plush you find at Target among some miscellaneous items.

In general, I prefer plush. Pokedoll are MY FAVORITESSS, but I've taken quite a liking to the original Hasbro plush. I've decided to try and collect them all. ONE OF THESE DAYS, IT WILL HAPPEN. <3

(If my cuts don't work, sorry. I've never had luck with HTML code...)



I would like to note that this is in NO WAY, SHAPE, OR FORM a formal display. I also have more random things that I just didn't have any time to photograph. And find. Oh boy. :'D

SO ANYWAY, HERE WE GO: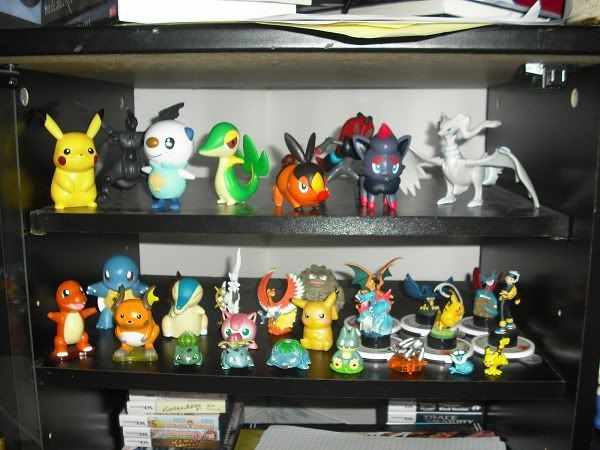 Some totally random figures. A good portion of them are from the Black and White McDonald's toys.



COINS THAT I LOVE. My first one was Flygon, but my favorite is Gardevoir! ~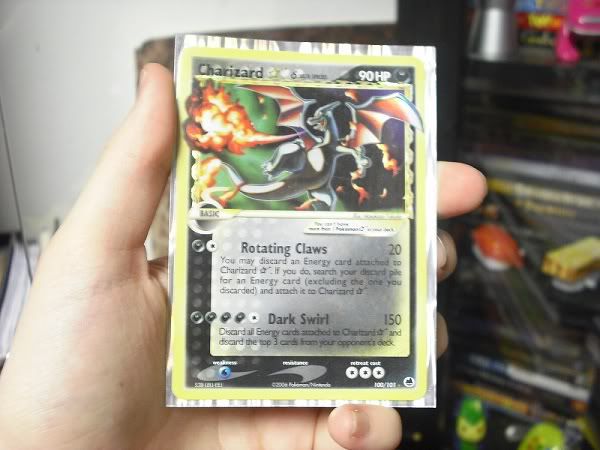 I have tons of cards, but this one is my BABY. <3
I just have to show it off because I'm a lonely person.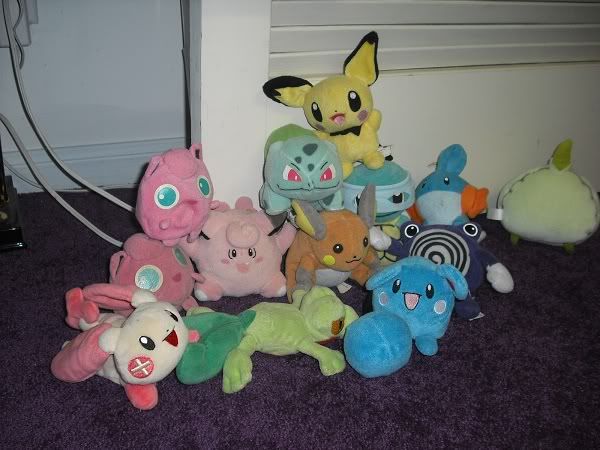 These are my Hasbro plush. And yes, that IS a Teenage Mutant Ninja Squirtle.
Observe: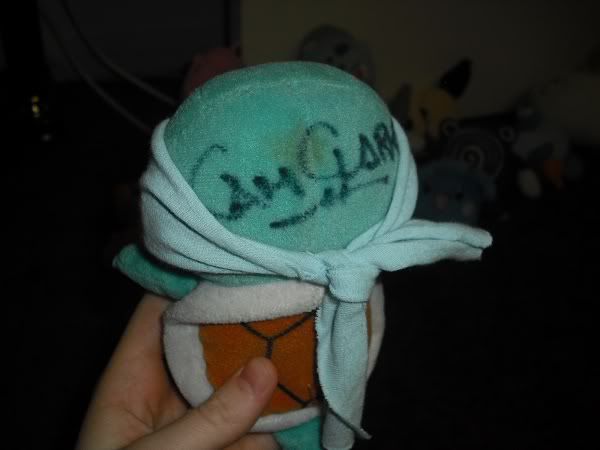 HE WAS SIGNED IN PERSON BY THE ORIGINAL VOICE OF LEONARDO AND MY LOVE FOREVER, CAM CLARKE.
But that's totally not important. :'D



Jakks plush. OH BOY. |D



Buh-buh-buh-big Togepi! (Among others)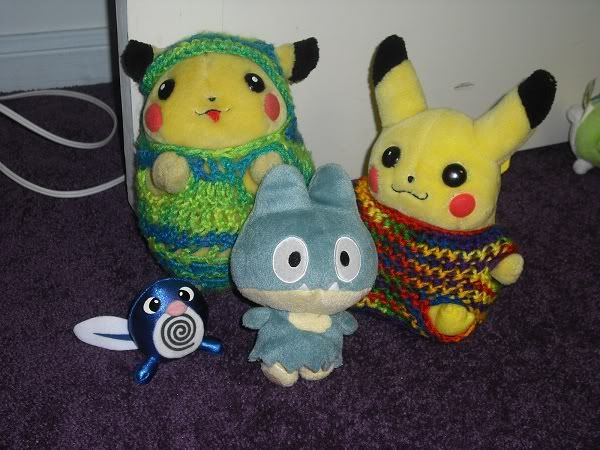 Here are some of my other random things. That Pikachu is by far my favorite, and he has a vast wardrobe of AWESOME crocheted by my aunt forever ago.
Also, that Munchlax is currently my only Pokedoll as of right now. Emphasis on the last two words. > u >



While I'm at it, I also have this question.
I got this curious little Snorlax from a friend last year. It didn't occur to me until recently that I have no idea what he is.
I've found some photos on Google that look similar, but they both look different. And weird. Sadly, I can't find any info either.

Here he is:

He has some loose threads and whatnot, and he's really, REALLY stiff. He looks like a booty of some sort, but of what, I don't know.
My friend has no idea where he came from. :I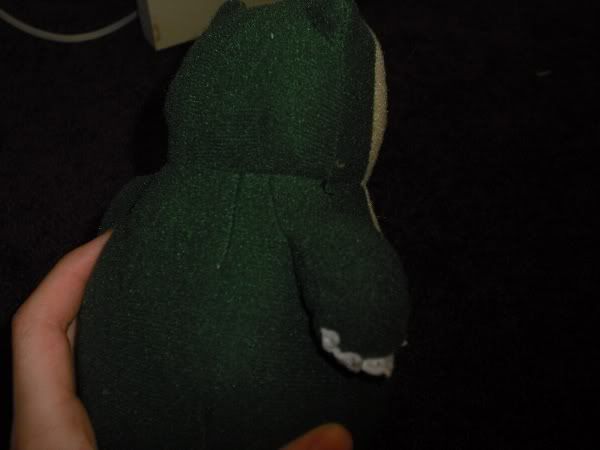 As you can see, the tags look like they were printed since they have those weird lines through the text.

Whatever the case, this Snorlax is a little pathetic. XD


Yay, he's been identified! Thank you everyone! ~


Thank you for your time, and I look forward to meeting many of you! :D