Everyone who has commissioned from me, they'll all be sent out tomorrow! :) I'll notify each of you again to confirm it <3 Thank you so much you all!

Now a quickie short Slots for my Poke Parfaits! And only parfaits, since...I'm actually retiring poke cookies ^^ ~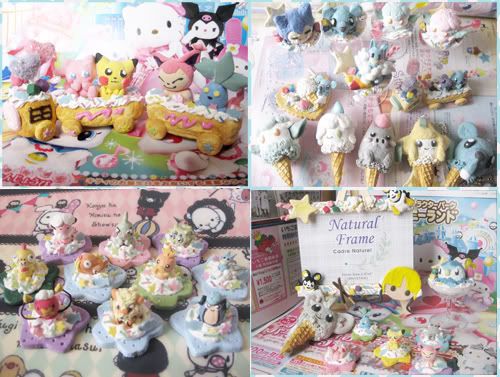 The usual Information :D

Rules + Information


Granted Sales Permission on 8/4/11 by
denkimouse .


My feedback Post

Shipping and Handling are not included in the bids.


All community rules apply. So if you backout, I will give you negative feedback.


I only accept Paypal. PLEASE WARN ME IF YOU USE AN E-CHECK! I will not start on your custom or send it out, until that e-check has cleared.


Serious bidders and buyers ONLY. I expect payment within 72 hours after I have given you your final total.


I reserve the right to refuse to sell to anybody, especially if you have negative feedback.


I am not accepting trades/partial trades at the moment. - WELL Actually I will be willing to rade for any type of Emonga plush (especially the tiny keychain one, or the pokedoll) and can negotiate on that <3


Shipping


I ship from the US, but I will ship internationally! All my items will automatically be shipped in a box. I bubble wrap the sweets, and then use scrap paper to cushion the rest.


Please inquire if you would like your package registered and tracked/delivery confirmation :D


About the Sweets

*Turn-around - 2-3 weeks. But I'd say a month to be safe ;;; However since I'm putting up only three slots I'm thinking they shouldn't take too long.

*My figures are all created by me, all the way down to the sprinkles. With the exception of support parts, such as the parfait cups, jewel sticks, and the metal parts. I use a combination of resin+air+porcelain and some baked clay, depending on the part.

*I reserve the right to not remake some of sweets I have done or to reject a request if I feel uncomfortable with it.

*Currently I am not accepting, most remakes, or any of the Eeveelutions. Please inquire if you're really wanting one of that though :)

Most of the time I won't remake sweets because, it will not be the exact same as the last one. I manually have to create the color of the clay with various mediums, because of this - I am not always able to get the exact same shade as the previous. That is why if you wish to get multiple types of sweets of the same pokemon character, I suggest you ask me to do it all in one big order. That way it will be for sure consistent.

More Designs can be found in my gallery! or
xmelodyvirus >< I don't post all my pictures there on DA or my other journal, so if you wish to see more let me know :)

Parfaits = $18-28*
price is determined by pokemon complexity, and if you ask for specially made decorations (or you could just leave it up to me )
Most of the time it's in the $18-$22 range from most of my commissioners, but the more lower end of the price range would be like Chandelure, Nidoking, ect~ ^^

→ Approximately 7-9 cm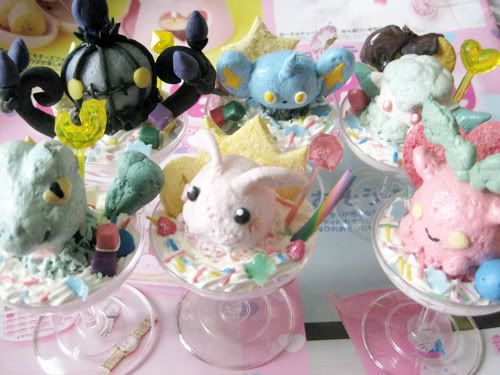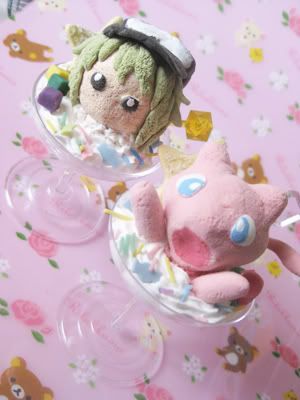 Slots
*each slot is per person, it's alright if you want to order more than one :D
1)
2)
3)



/sort of unrelated picture from my itouch, but I felt like I should add more pictures 8D


I've seen some other users do this - so I hope it's alright? But I was wondering if anyone was interested in a either holiday card exchange, or a mini gift (randommm, though - as in cheap low priced $1 cute nick naks exchange like Ichiban Kan/DAISO such haha ?)

Since I'm picking up cute cheap stuff at Ichiban Kan to do some exchanges with some other friends. Or something simple as just a holiday card exchange <3 ?

If it's the later, you can check my feedback though and everything ^^ I just thought it'd be fun to do with more people too.

Edit: Thank you! I didn't think that many people would be interested haha, but I'll be keeping the cap low. So if you're seeing this edit - please pm me your information...but I might have a bit too much to handle right now ; o ;