Hello PKMNCollectors! It has been a really long time since I've posted so I figure a little update would be nice.
I haven't gotten too many new things in, but the ones I have gotten I'm very proud of. So on with the pictures!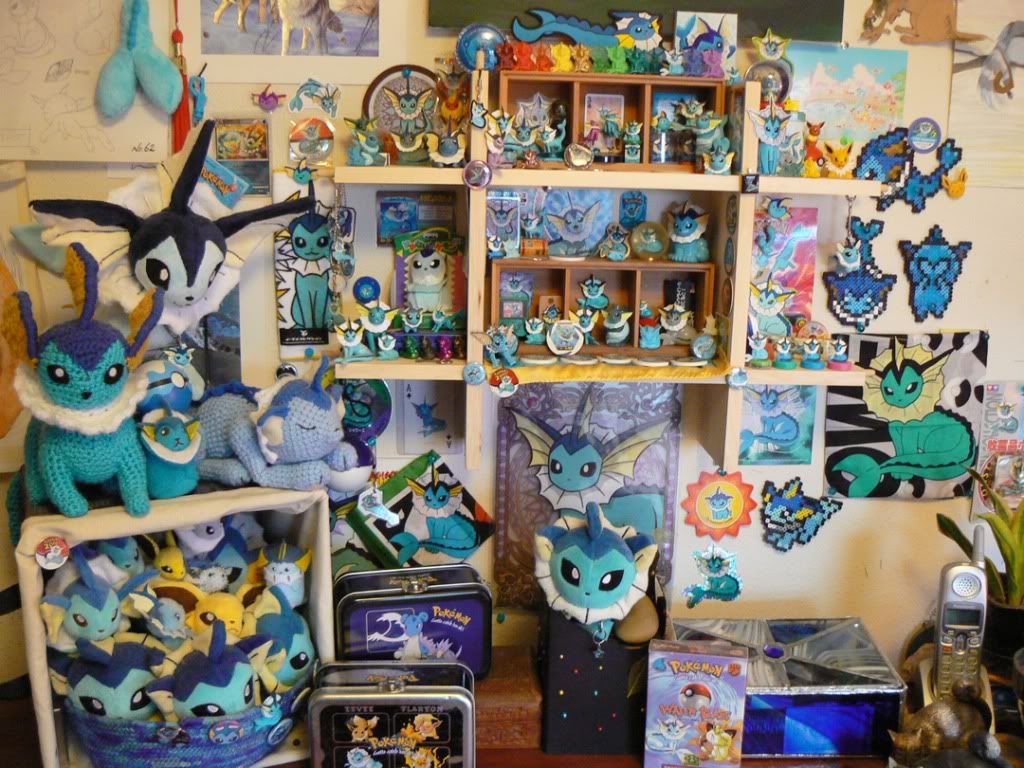 So my collection has moved from its corner to a new shelve. I think I mentioned this last time. But I tried to take a picture with nearly everything in it. I'm only missing a few items in this shot.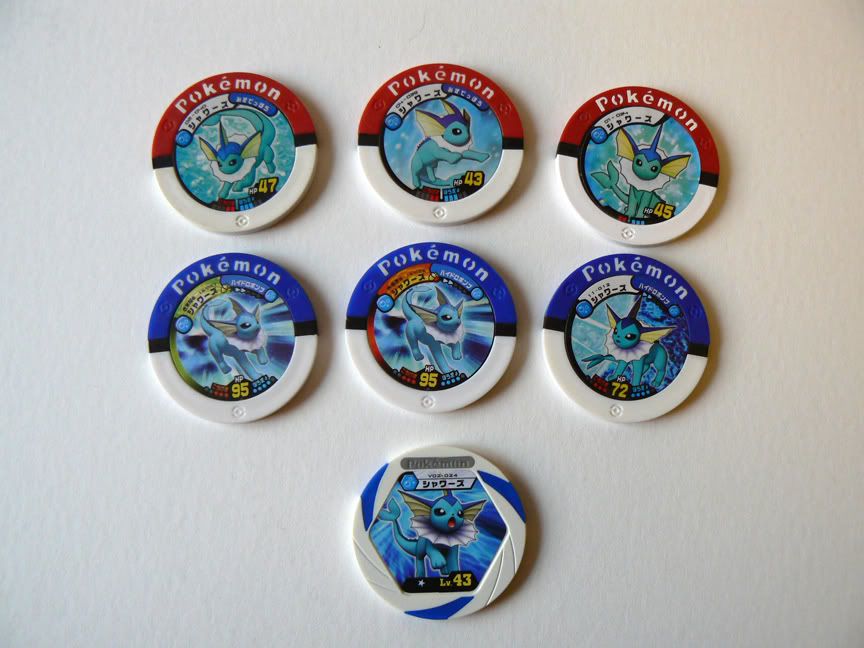 New pictures of my Battrio pucks. The newest release is on the bottom. I'm happy vaporeon keeps getting releases.


Mini models! I now have ten of these little guys. I'm really happy with my rainbow of vaporeons and I'm still looking for more!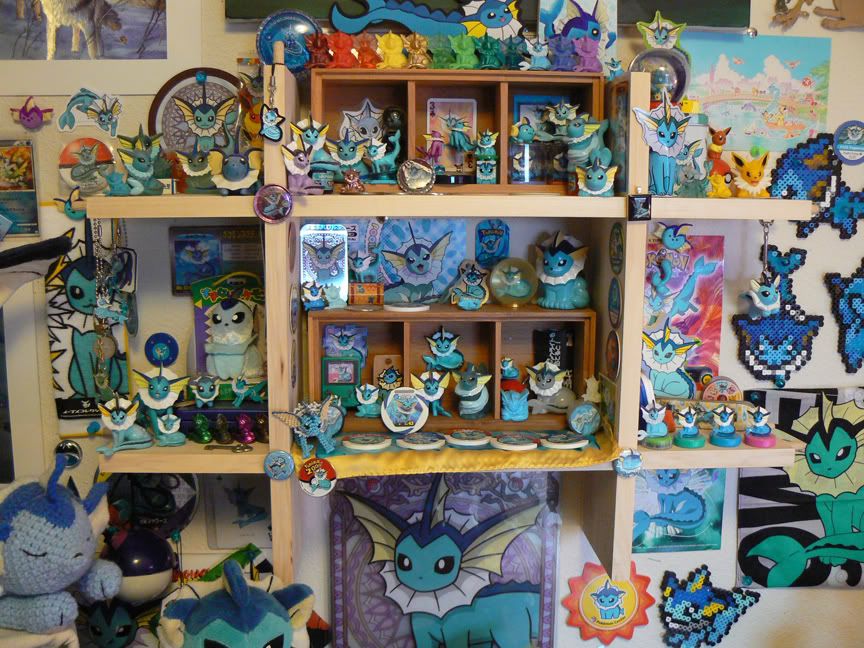 Here is a detail of the shelf and how everything is set up.
Well thats it for the short update. I passed a major milestone in school to now I have more time on my hands to focus on the community. :)

And now for some wants:



Bandai water pokemon bandana. It's got vaporeon on it and it's blue and orange, enough said.



Silver backed Vaporeon Metal Swing keychain

Also any Metal collection figures or Mini Model figures I don't have. :)

I also started updating my collection site, enjoy: