Hi guys! I have a handful of collection weeding things for sale under the cut here (and a small collection update!) I would have just added the sales things to my main sales post but LJ was being grumpy about saving my edits. You're still absolutely welcome to combine purchases between this post and that one, though!




First, some quick collection stuff-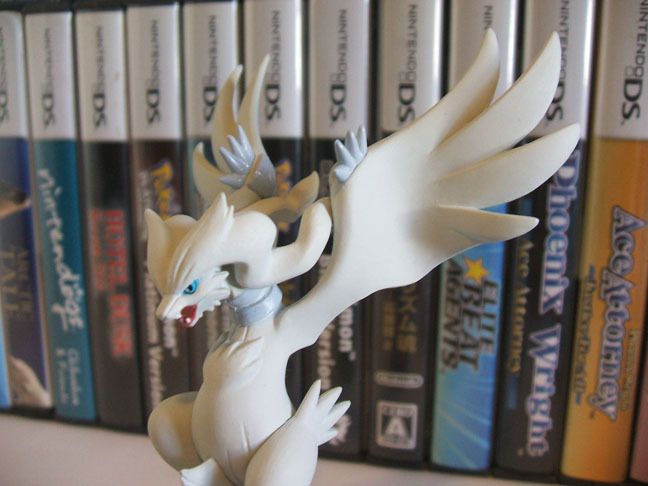 Picked up the Reshiram bottlecap figure TCG set from Walmart a few weeks ago :D Gorgeous figure!



And the neato promo it came with!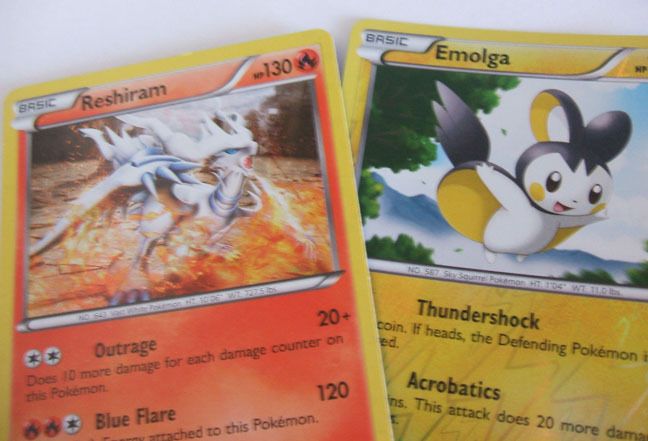 I don't usually buy cards so the packs in the set were fun to open - and I actually pulled some pretty nifty things! Reshiram came with the figure so that isn't luck or anything, but I was really excited to get the reverse-holo ~*Emolga*~ ! Not usually a fan of reverse-holo either but I just love the patterns on the recent sets :D


Sales time!



$3 Jakks Budew mint with tag
$4 Jakks Pachirisu - no hang or tush tag but in great condition
$15 or best offer - Japanese Tomy Leafeon - no hang tag but he's in excellent super cute condition!
$15 shipped - mint Snivy TY beanie baby



Augh, blurry picture. Please bring me a new camera, Santa!
$1 BK Mewtwo, Nidoking bronze coin in case
$2 McDonalds Zoroark, Mewtwo minicot (some marks)
(The other things are pictured much nicer in my main sales post - I forgot I already had pictures of them, whoops!)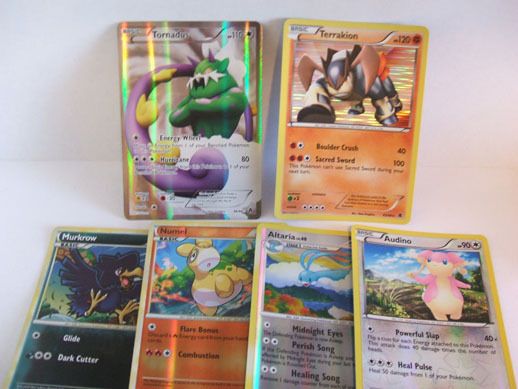 $1 bottom row reverse holos
$1.50 Terrakion holo
$6? Tornadus


All $1! Charizard is nonholo.
Cards will be shipped in a toploader or with cardboard backing in a plain envelope unless a different method is requested.

Feel free to haggle! I'm always open to trades C:

That's it! Sorry for the short post - I've been cheating on Pokemon collecting with Portal collecting lately D: Looking forward to some new Pokemerch and the always-fabulous charms promo, though! New Vulpix merch is always a good thing!