Hey guys!
I am taking offers on items in this picture! I really just need this stuff out of my room. I'll probably accept any reasonable offer at this point.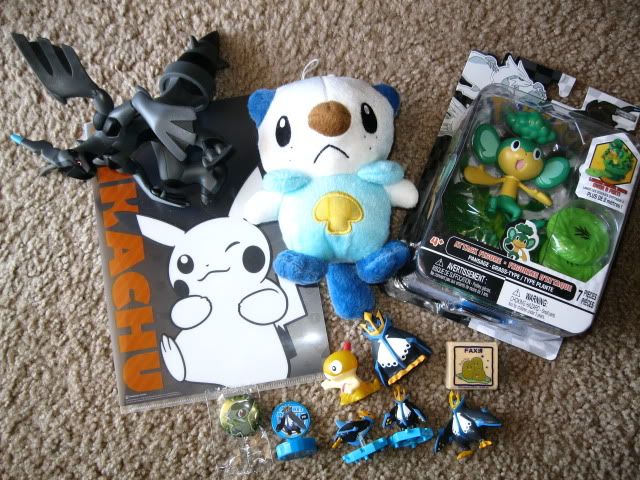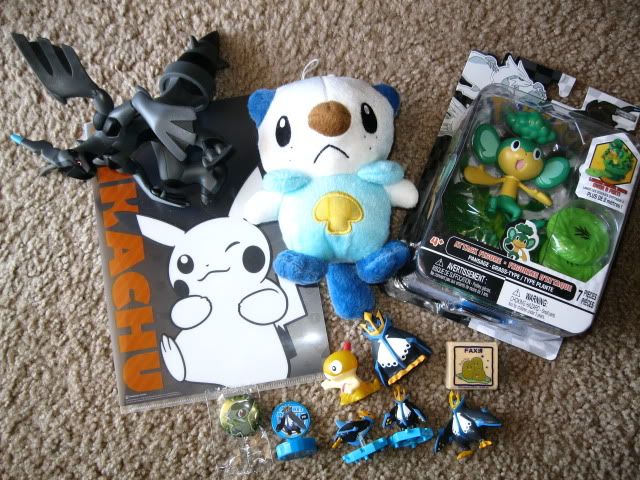 DX Zekrom figure (you could buy this guy at the mall tour... I forgot who made him, TOMY maybe?)
Mini Pikachu clearfile
Oshawott UFO plush
Pansage Jakks Attack figure
Axew can badge
Empoleon Retsuden stamp
Scraggy Attack Kids figure
Empoleon Kids figure
Empoleon Chou Get figures
Dugtrio wooden stamp
Empoleon TOMY figure

I also have this Dialga Pokedoll for straight sale!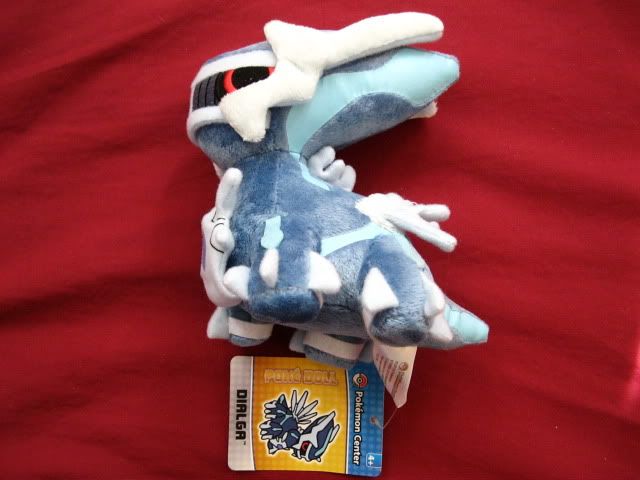 I am looking for $18 shipped for him, but I'm open to haggling!

Thanks! :D