Before I start, I just want to let people know, that if you have bought anything from me and I haven't notified you that I've shipped it yet, your items will be shipped out this Saturday after my finals are over. Thank you for being patient with me!

This will be my last sales post in a while, and I'm just trying to get rid of everything extra that I have. Unfortunately, there was someone from my auctions who ended up not paying for their item, so I have a few more things to sell. This is a small lot up for sale! Please take these away!

RULES
- I ship from California. I am willing to ship internationally.
- I will only accept Paypal. NO E-CHECKS.
-Once items leave my hands and are shipped, I am not responsible if it gets lost or damaged. If you are very worried about these things, ask about tracking or insurance for an added fee.
- I have a dog that SHEDS A LOT. I will lint roll items before I send them off, but if you are severely allergic to dog fur/pet fur in general, then I suggest you not buy from me.
- When sending payments, PLEASE include your username and what you bought in either the subject line or the note.
- PLEASE FEEL FREE TO HAGGLE.
- Sales permission was granted by linealba a long, long time ago.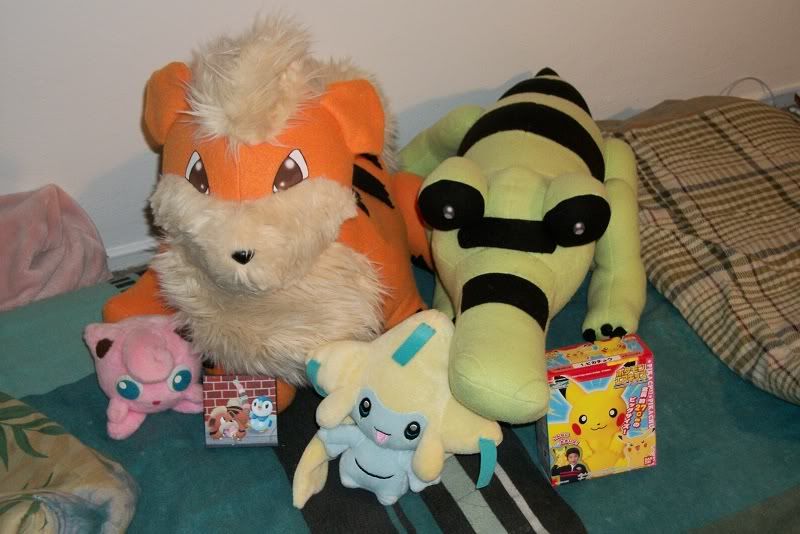 I am asking for $50 for this lot. Keep in mind that because Growlithe and Shiny Sandile are huuuuuge, shipping will be at least $10! PLEASE FEEL FREE TO HAGGLE!

This lot includes:

- Huge ~2ft Custom Growlithe Plush by LyndsayGoRawr
- Huge ~2ft Custom Shiny Sandile Plush by LyndsayGoRawr
- Jigglypuff Fuzzy TOMY Plush
- Jirachi Banpresto(?) Plush
- Pikachu Inflatable Toy
- BEAUTIFUL Custom Painting by zenity

Close-ups of each item are below: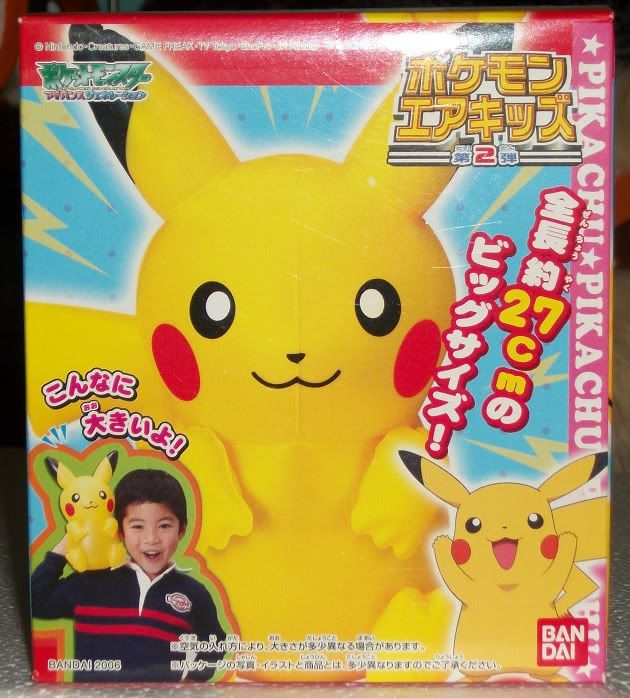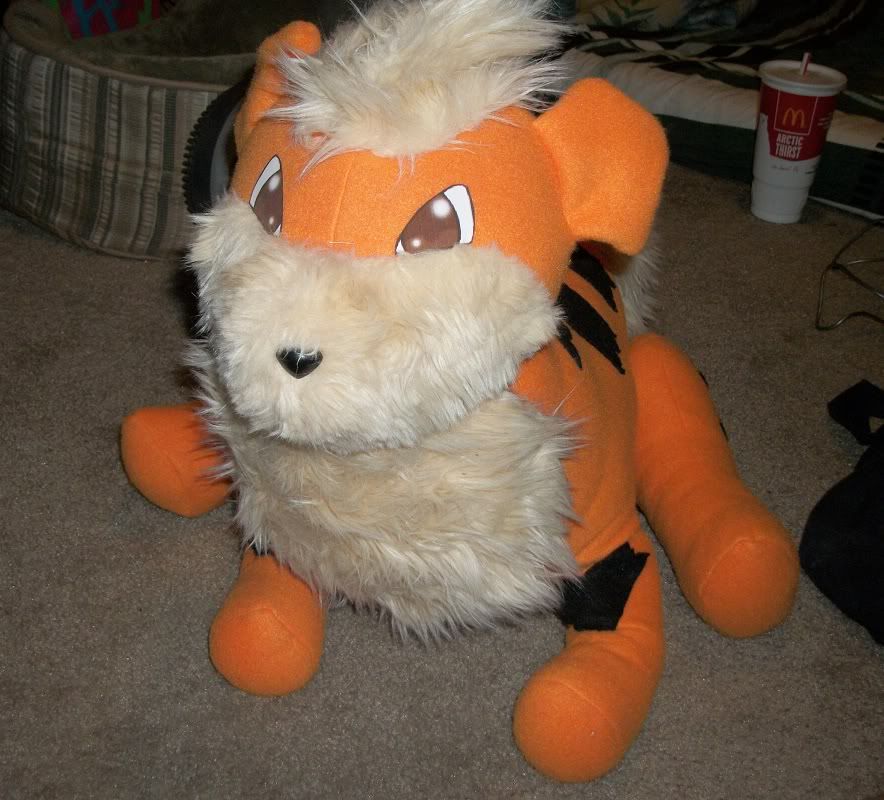 EDIT: I have found out shipping the lot to anywhere in the USA would be $15.00, so I am willing to make a deal on my lot for $55 shipped including fees.

I have a huuuuuge update I am planning to do after finals! I am excited for that! 8D