Hey Guy's ive done some weeding of my Eeveelu' collection & some more plush weeding!

**UPDATE** The Royal Mail websites "Postage Price Calculator" is currently down, so i can't work out shipping prices until it's working again, I'll get back to everyone once it's working again! but if you asked for an item obviously it's held for you until i get the quote (Unless you asked after someone above, then it goes to you if they pass) also i'll be heading to bed soon so i'll reply in the morning if it's not working until then.. Sorry for this guys, Stupid Post Office XD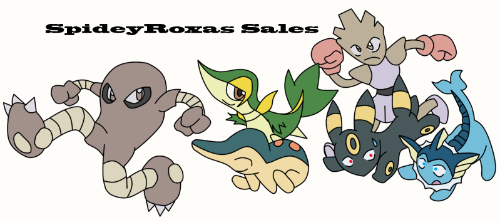 So Under the cut we have, Kids, Tomys, Pokedolls, Plush, Eeveelution items, A Mint Pokemon Mini at a very cheap price =B Take a look!


Boring Stuff first (Rules)
Sales Permission granted on 03/10/2011 by denkimouse

Conditions:
- I Will Not Sell to anybody banned on pkmncollectors
- I will hold items for 24 hours unless agreed upon.
- All requests for items listed need to be posted on the sales post not sent via PM
- I have the right to refuse sale to anybody who i feel uncomfortable dealing with
- For items listed as "Bid/Offer" please respond on the already made comment about the item, and respond to each offer by replying to said offer. Failure to do this will result in bids/offers being discarded.
- Unless specified i reserve the right to end the bidding process and award the item to the highest bidder if new offers stop being made or when i deem it a good time to.
-There's a minimum of $1 purchase required

Payment
- I only accept Paypal in USD
- Items will only be shipped once payment clears into my paypal
- Prices listed do not include shipping prices, you'll need to request the total with orders.
- Unless it's requested insurance on items isn't included, normal shipping is provided by default
- You must include you're LJ name and items purchased in the message section in Paypal payments.

Shipping
- I ship from the UK & will send items internationally
- I try to go to the Post Office after work, depending on the shifts i work.

Trades
-I'm open to trading for items on my Wants list as long as i either know of you and trust you, or if you can provide the proof of 10 Feedbacks. Items traded need to be sent & despatched to me first, as soon as this is confirmed i'll send my item.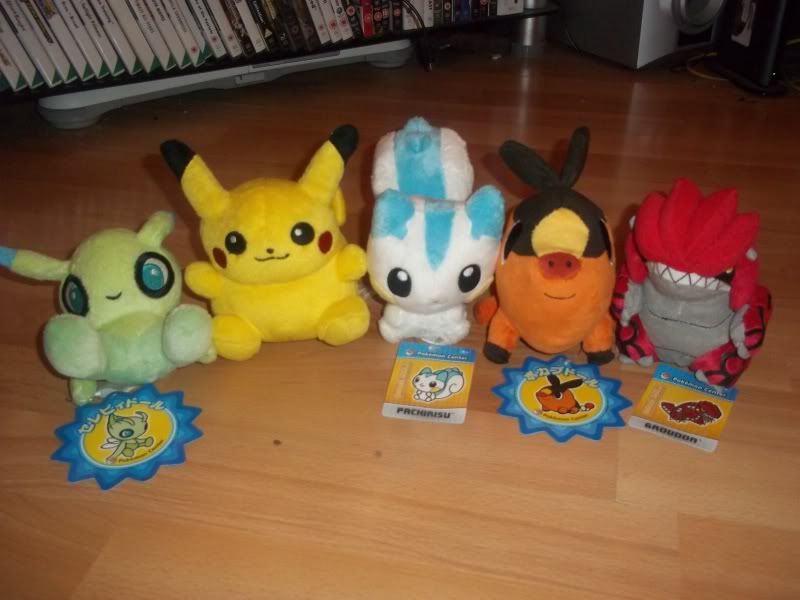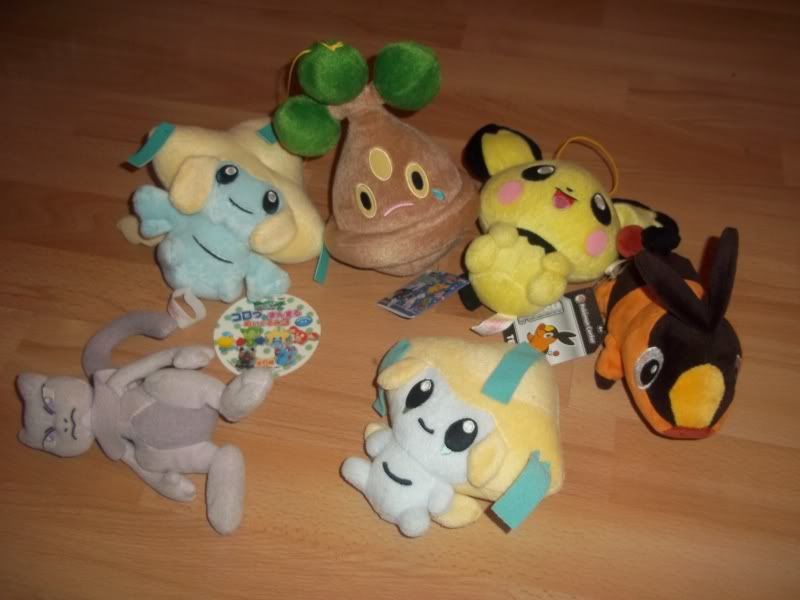 Pokedolls: All MWT except Pikachu
Celebi (Japanese) $20, Pachirisu (American) $18, Pika (2005 JPN Release) $15

Other Plush: Jirachi UFO, Bonsly & Tepig are MWT
Jirachi UFO $15, Bonsly UFO $10, Tepig (USA Pokecen) $12, Pichu UFO $6 Mewtwo Hasbro $3 Bootie Jirachi Pokedoll $5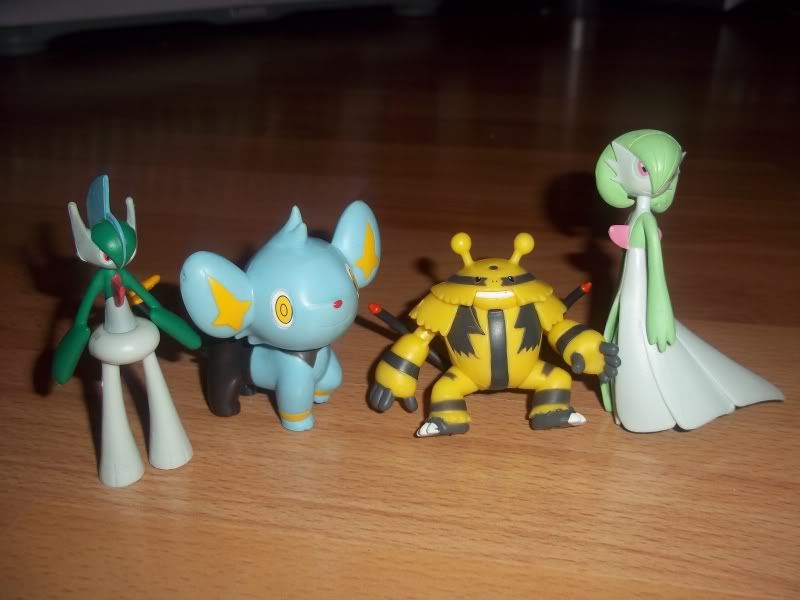 Jakks, Gardi/Gallade are $6 each, Shinx & 'Vire $3 each



B&W Chou Gets - $5 each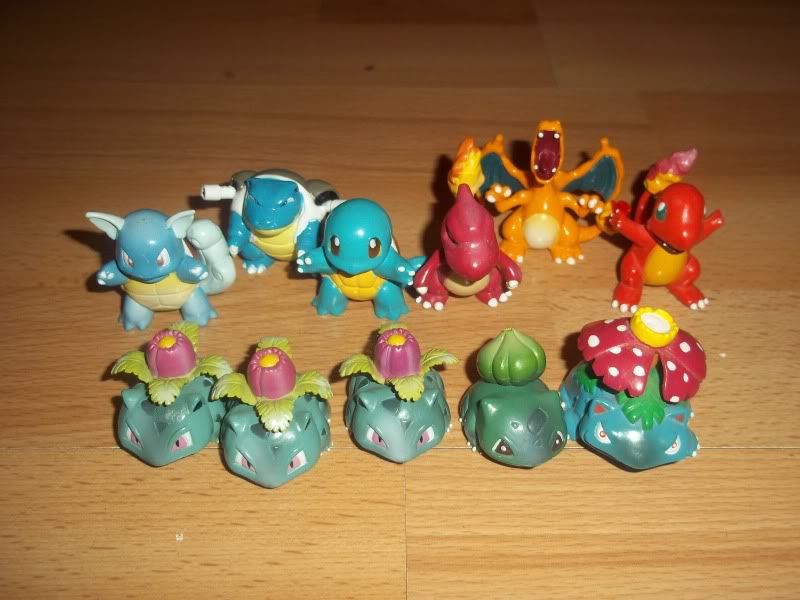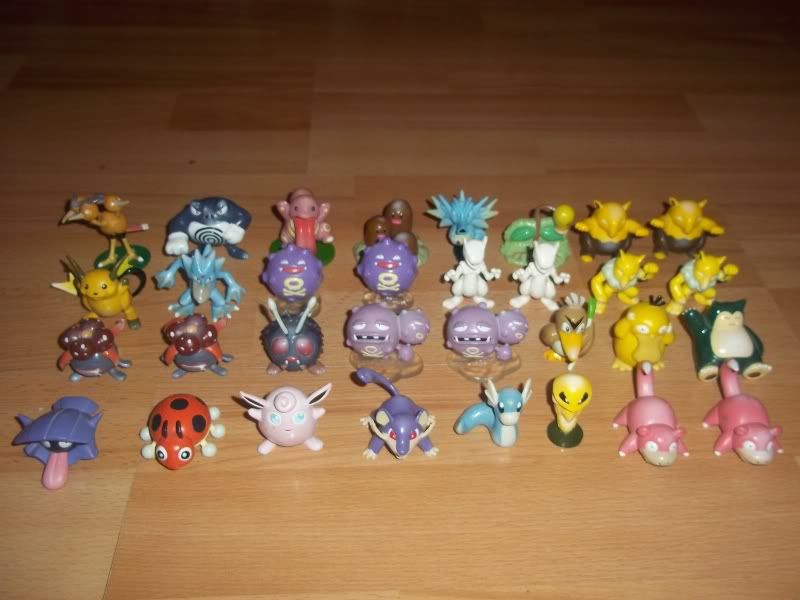 Tomy Figures (Mainly Gen 1 & 2) - $2 each (Willing to haggle on these =D)



Snivy Clipping Figure - $5
Palkia Stylus - $3
Other Stylus & Panpor Stamper - $1 Each
All others $2 each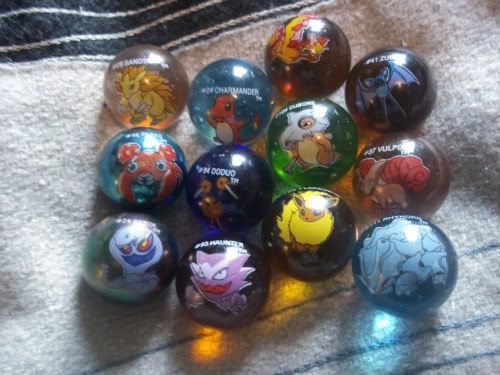 MarBALLS! - $0.50 each



Bento box - $5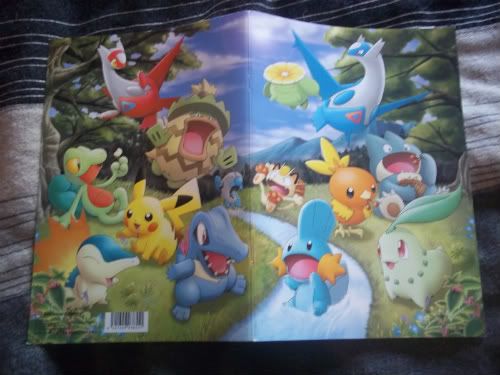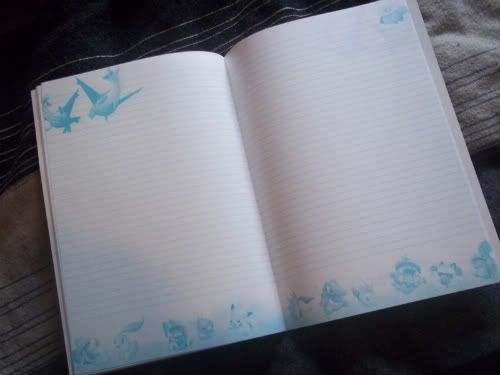 Hoenn Notebook - $8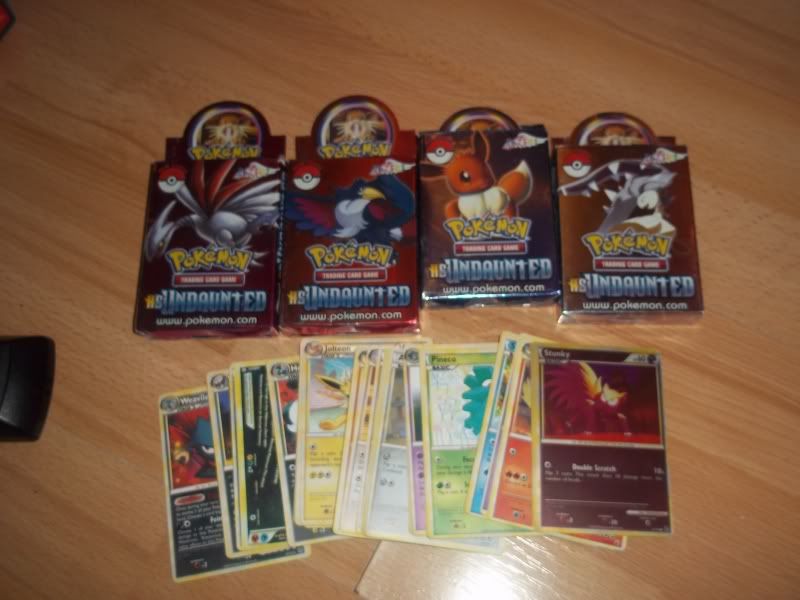 European Bootleg PKMN Cards include about 50 cards & 1 reverse holo, I found these on vacation in portugal.. thought they'd be good for crafts and stuff - $2 per box

Okay guys i'm always open to haggling =D and i hope you all have a great holiday season, i can't wait to do a collection update with all my new goodies im getting for xmas (Hitmonchan Bell Plush!!) XDDDD

Bon Voyage