I'm doing some collection weeding to free more space.
Reduced prices on the goods :)







Please read before purchasing!
- I ship from Malaysia and will ship internationally.
- Payment is by Paypal (USD) only.
- Items come from a cat-friendly home and mostly used (unless stated)
- No holds as I want to ship items within end of this coming week.
- If no payments received after 24 hours, the item will go back on sale.
- I'm open to trades for official items only.
- I can combine shipping with my other anime goodssales.
- Sales permission granted by
denkimouse in 2010



Panpour, MWT $18
Ducklett, MWT $18
Pansear, all tags but hang tag detached $16
Shaymin (Land forme), tush tag only, JPN version $20
Chatot, tush tag only, JPN version $25
Manaphy 2(rightmost of picture), no tags, very likely JPN version $12

SOLD: Pansage, Manaphy (w/ tush tag), Ho-oh, Gizamimi Pichu



All MPC shown has both tags, but hang tag detached.
$15 shipped anywhere.
SOLD: Sewaddle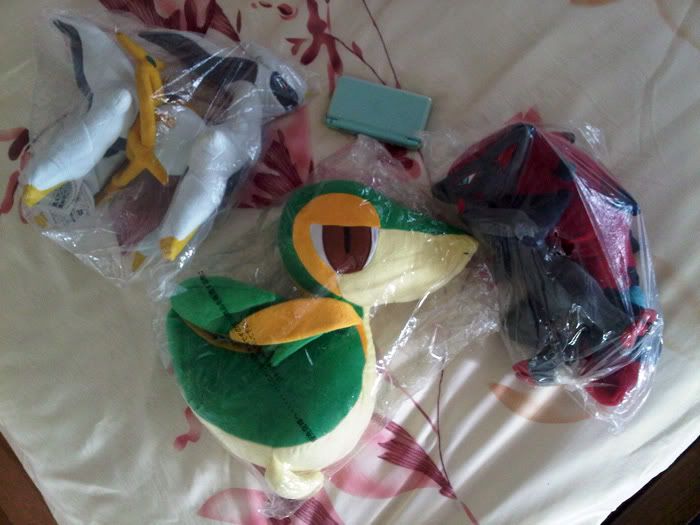 Prices including shipping
Arceus, MWT $70
Snivy, all tags but hang tag detached $60
Zoroark, all tags but hang tag detached $55



MIB BW kids
$9 shipped each
Box will be flatten to ship



Female trainer dot sprite strap (never used but the package was damaged) $8
Panpour strap (MIP) $10
Scraggy charm $5 SOLD!
Reshiram retsuden stamp $5
Venipede kid (mint) $6
Reshiram strap (keychain rusted) $3
Free with any purchase - Lilligant TCG, Shiny legendaries & Zoroark sticker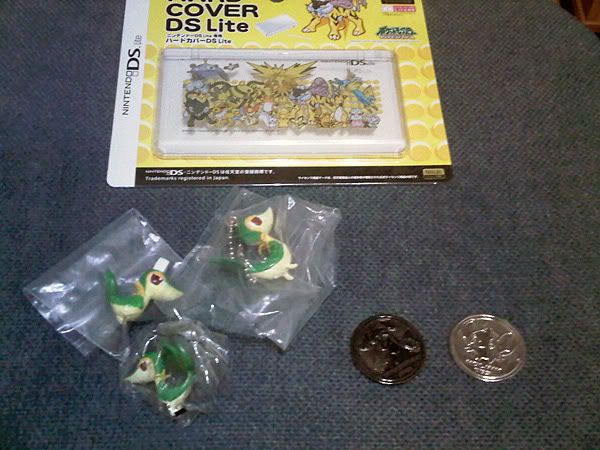 Snivy lot (Chupa, ballchain, bathsoap figures) $15
Shinx coin $3
DS lite cover SOLD!
Garchomp coin is SOLD!


Wishlist, if you have any of the following items I'd be more than happy to trade :D
For plushes, I will only accept them having at least tush tag, hang tag is highly preferred and need not to be attached to the plush.
- Reshiram pokedoll
- Poliwhirl pokedoll
- Galvantula/Tynamo/Ferrothorn MPC plush
I might consider other plush or kids trades (not zukans or other figures)

My apologies for the low quality photos for I only have my mobile phone camera now :(


Thanks for looking!