Hey, everyone! I'm still waiting on a lot of packages, but I still wanted to update my collection and show you all how I'm doing in my collecting~ :D


So, I have other merchandise besides what is here, but these are things I'm purposly trying to expand upon! I also have 'accidental' collections of the Snorlax line and debating starting to collect others like Persian line, Vulpix line and Blaziken(among others, LOL)

Anyway, let's start with the pretty pictures! *Please note, none of these include my flat collections!*

Let's start off with my main collection which is...
PIKACHU! 8D

Here are all my Pikachu plush (along with my Pichu):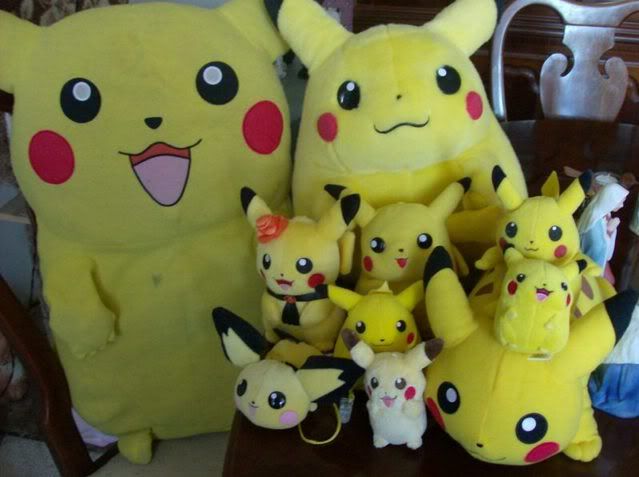 And my other Pikachu! (along with a Raichu and Pichu! Please forgive the other pokemon in the background, I didn't want to move ALL the Pikachus for a picture ;~;)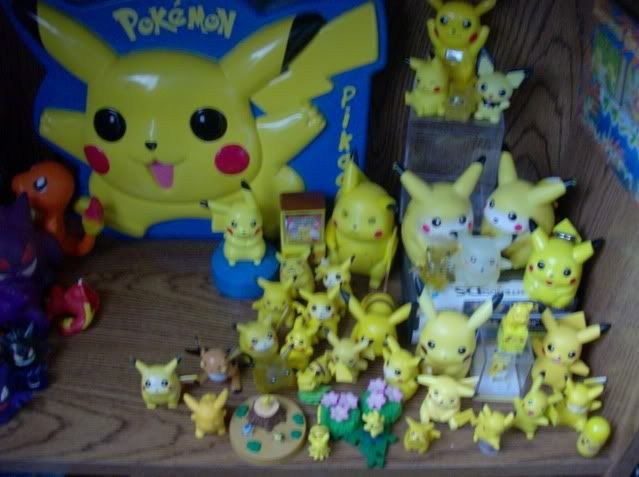 I can take a better picture if anyone is interested in seeing the stuff in the figure collection! (One of my fave items is my glow in the dark Pika!! :D)


This here is one of my side-main collections! The legendary dog trio~




My other side-main collection is my Eeveelutions~ (I also have the DX Tomy, but she's at school right now for a painting project we had to bring something in for, lol)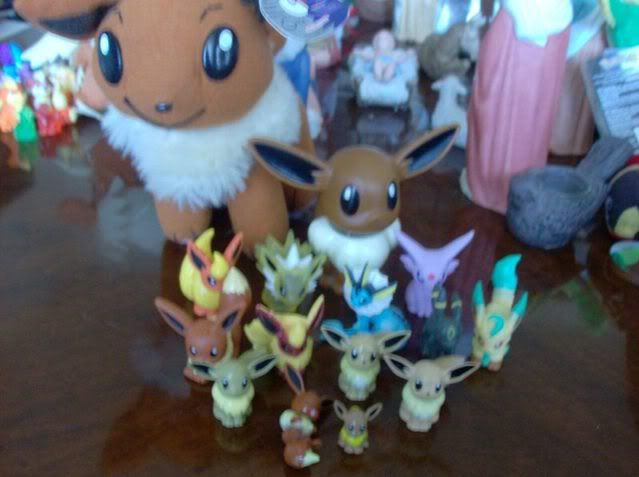 Side collection of Growlithe and Arcanine~




Tepig line collection~ (Please ignore my furry visitor in the background, haha)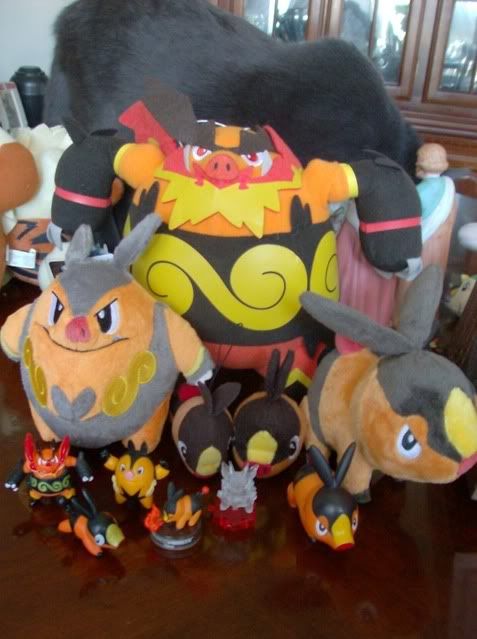 My Mew collection~ (She was my second/third((her and Suicune were tied behind Pika :P)) favorite pokemon when I was little.. Why do I have so little of her?!)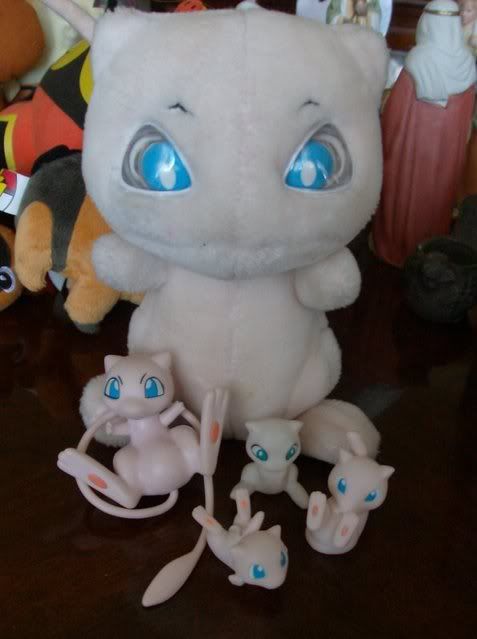 Gengar line~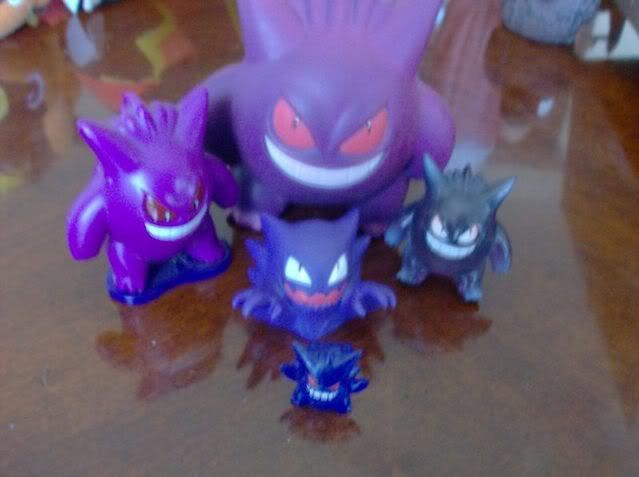 Charmander line~




Victini~




Reshiram~ (It's a tiny collection ;~; but my bf gave me the Reshiram boxset in addition to a ring for christmas, but I told him not to let me have it until then LOL)




Buizel and Floatzel~ (I think this pic looks like they are arguing over who has to take care of the baby x3)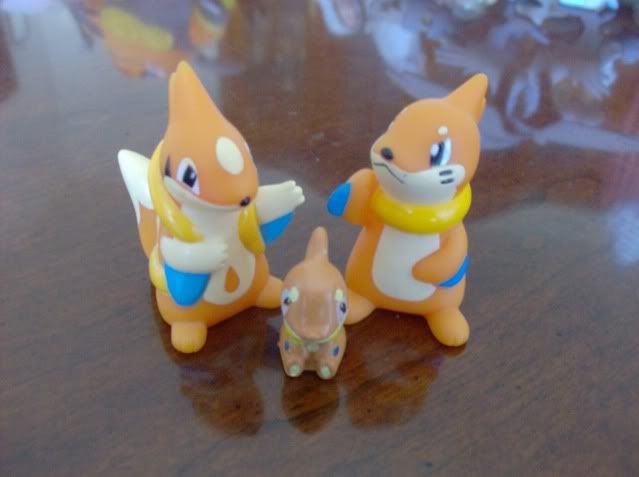 Legendary Lake Pokemon~




My Houndour/Houndoom collection~ (I'm waiting on a DX Houndour ;~; I can't wait~)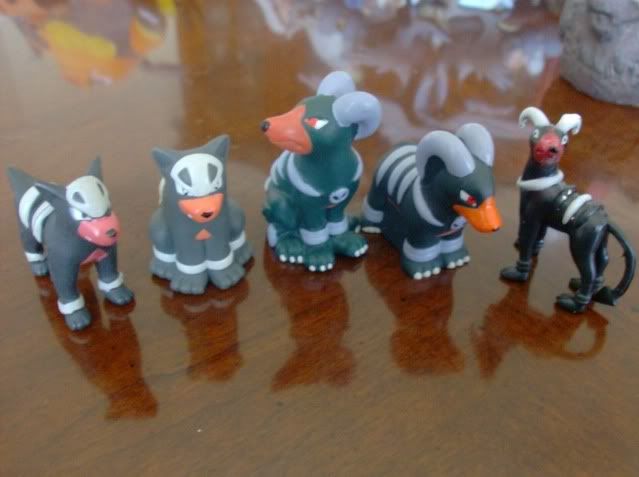 Poochyena and Mightyena~




Lillipup line~ Look how adorable they all are! ;~;




Ziggy line~




Skitty~




Pidgey line~ (This needs to grow.. a lot x3)




Deerling~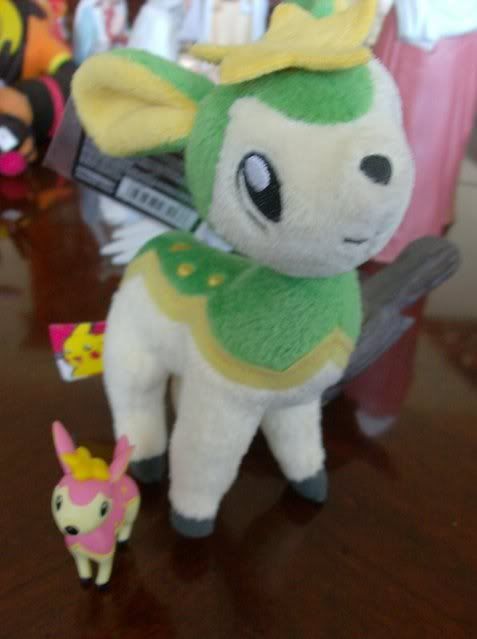 I also plan on collection the Electrike line as well as N, James, and possibly Gary and Cheren :)


I've also moved my sales to my journal, complete with new pictures and new merchandise! :D
Please check it out!

http://remderosier.livejournal.com/682.html

EDIT:

Also, is there any interest in perler bead pokemon? I make them and my friend sells them at conventions, but I'd be willing to make them for people on the comm if anyone is interested! Here's my portfolio on photobucket!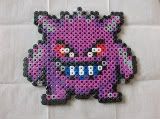 http://s61.photobucket.com/albums/h48/remderosier/Perler%20Bead%20Examples/